Adding Additional Holiday Hours to an Employee's Profile
Admins can add holiday hours to any employee's profile that is associated with a holiday time off policy. This allows for more customization for floating holidays or adjustments to holiday hours. This is accessibly by HR Admin permission levels or higher.
How to Add Hours
Once that is complete, you will need to add employees to the specific policy. If you have different groups of employees eligible for different hours on the same calendar, you will need to create multiple policies.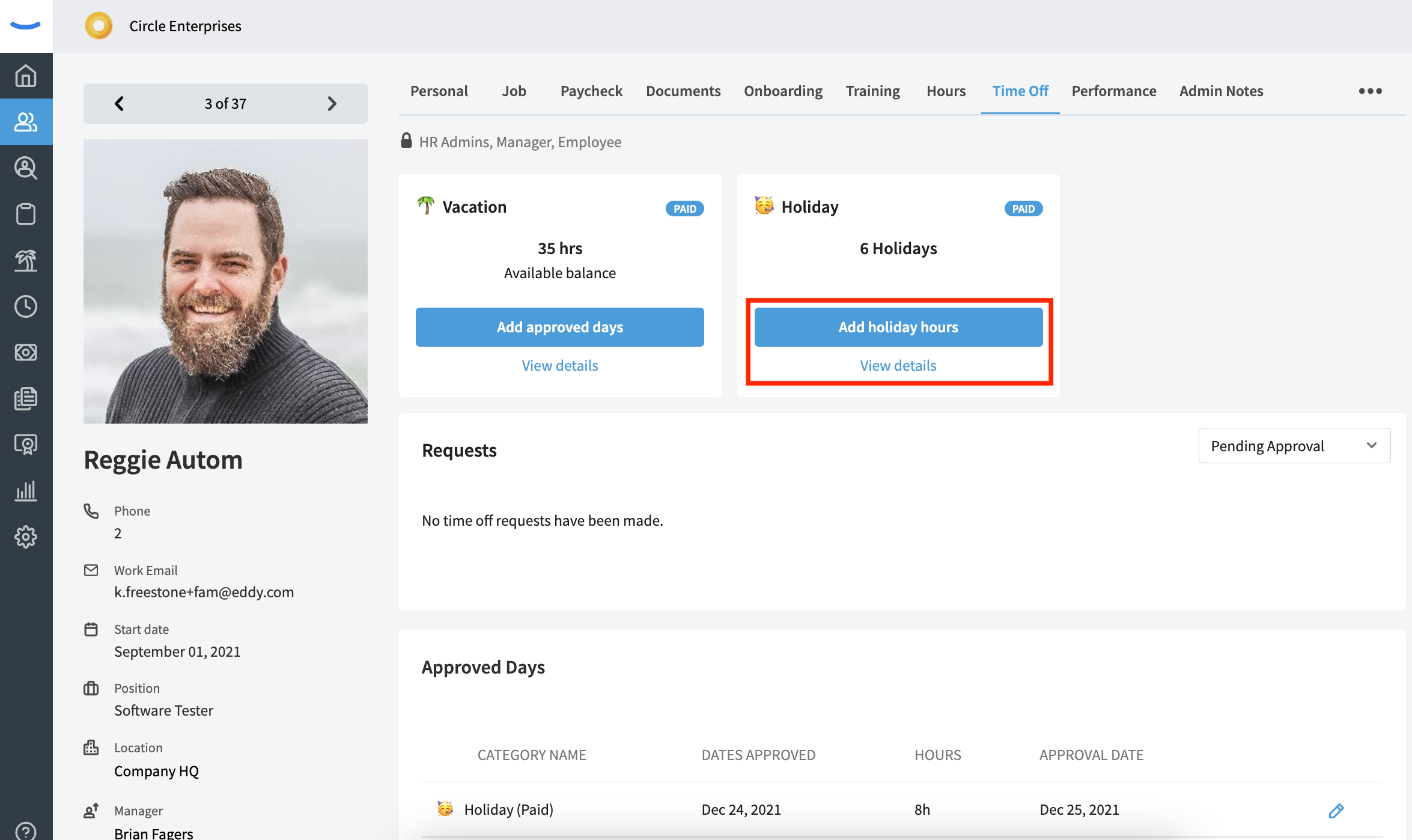 You cannot add holidays for a holiday that already exists on your Company Holiday Calendar and hours cannot be input for 0 or anything exceeding 24 hours.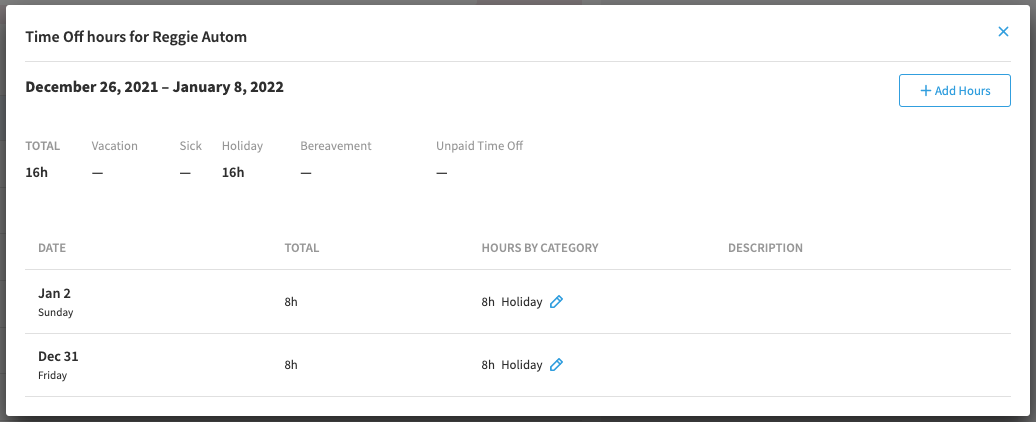 Holiday can also be edited during the pay period finalization flow.