Employee Directory and Celebration Information
At Eddy, we like to celebrate and be in touch! However, we understand that not everyone wants their company to see that information. This article will walk you through how to turn off the global celebrations and specific employee directory information.
Turning off Information on the Employee Directory
If employees feel uncomfortable with their contact information being displayed to the company on the employee directory card, there is an option to globally turn off the ability for employees to see one another's work phone number and work email address. To hide this information, simply uncheck the box on the left. This is currently only available for the work phone number and email address.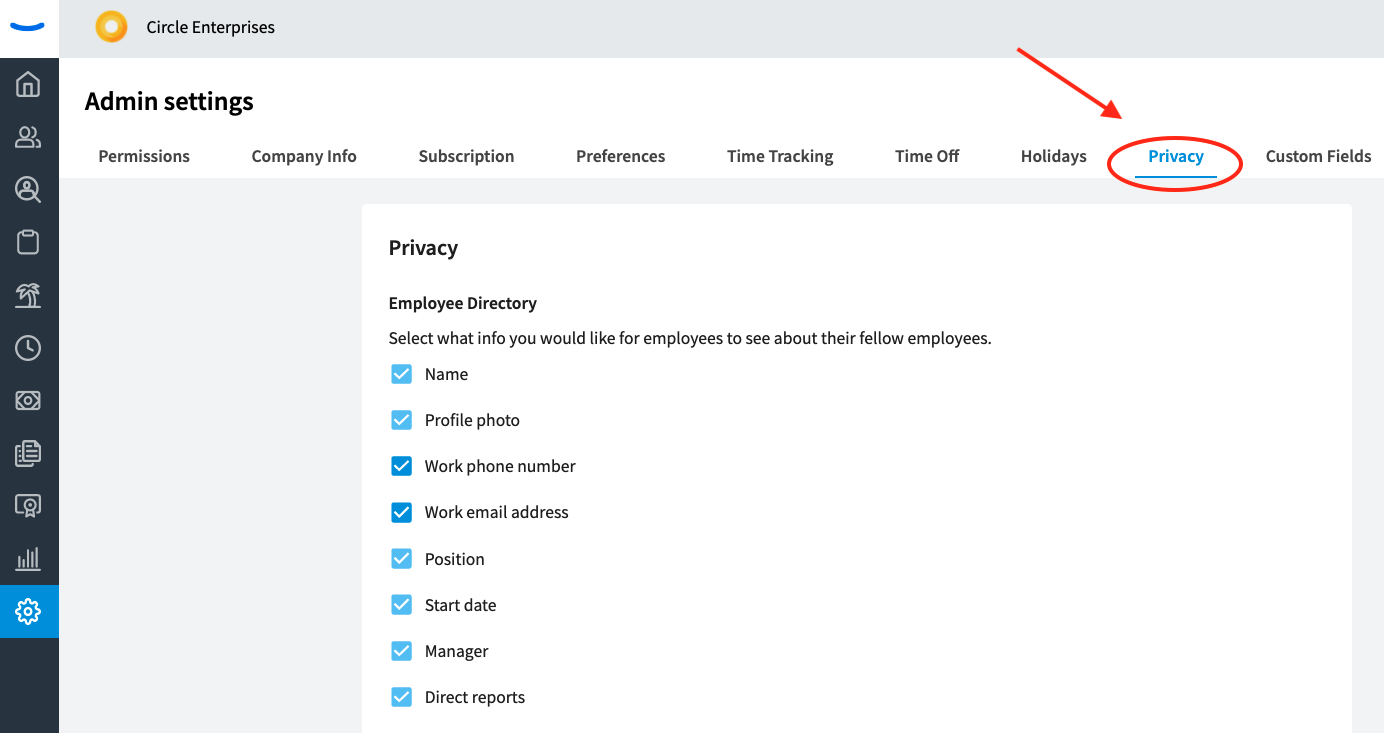 Turning off Home Page Celebrations
We also have the option to turn off the celebration area on the home page system wide for companies who feel uncomfortable showing this information to others. To do so, click the Admin tab followed by the Privacy sub-tab. From here, there will be the option to turn the view off for that information.