Finalizing a pay period is what will allow you to get your people paid on time, whether you're using Eddy's services to run your payroll or if you're using a separate company.
Finalizing Pay Periods Overview
Finalizing Pay Periods
Start by clicking into the Pay Periods tab on the sidebar navigation menu.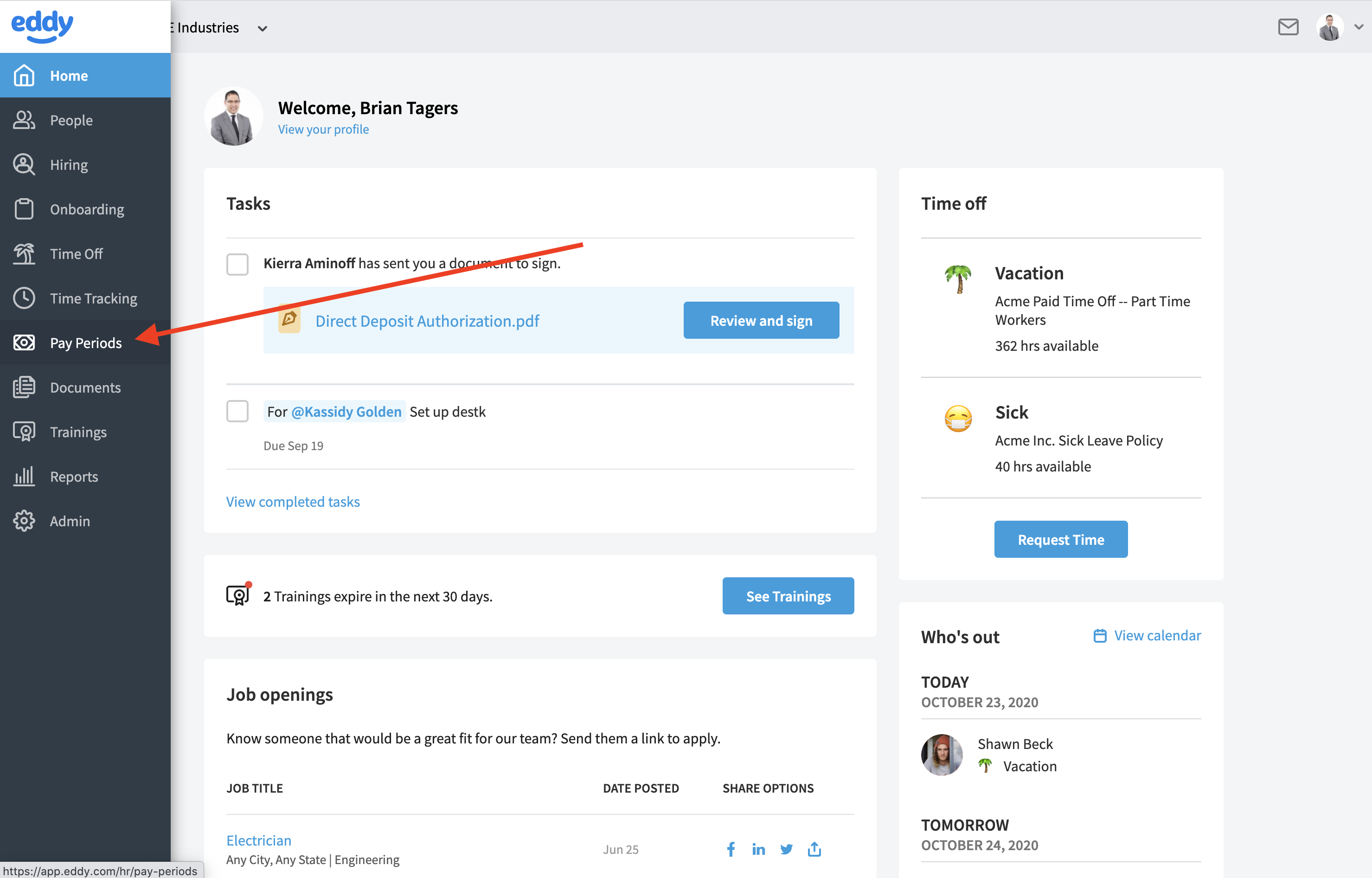 When you land on the Pay Periods screen, you'll see your current pay periods that need to be finalized. You can also access historical pay period reports by clicking on the "View Reports" button near the bottom of the screen.
To begin the finalization process for a pay period, click the "Review Pay Period" button.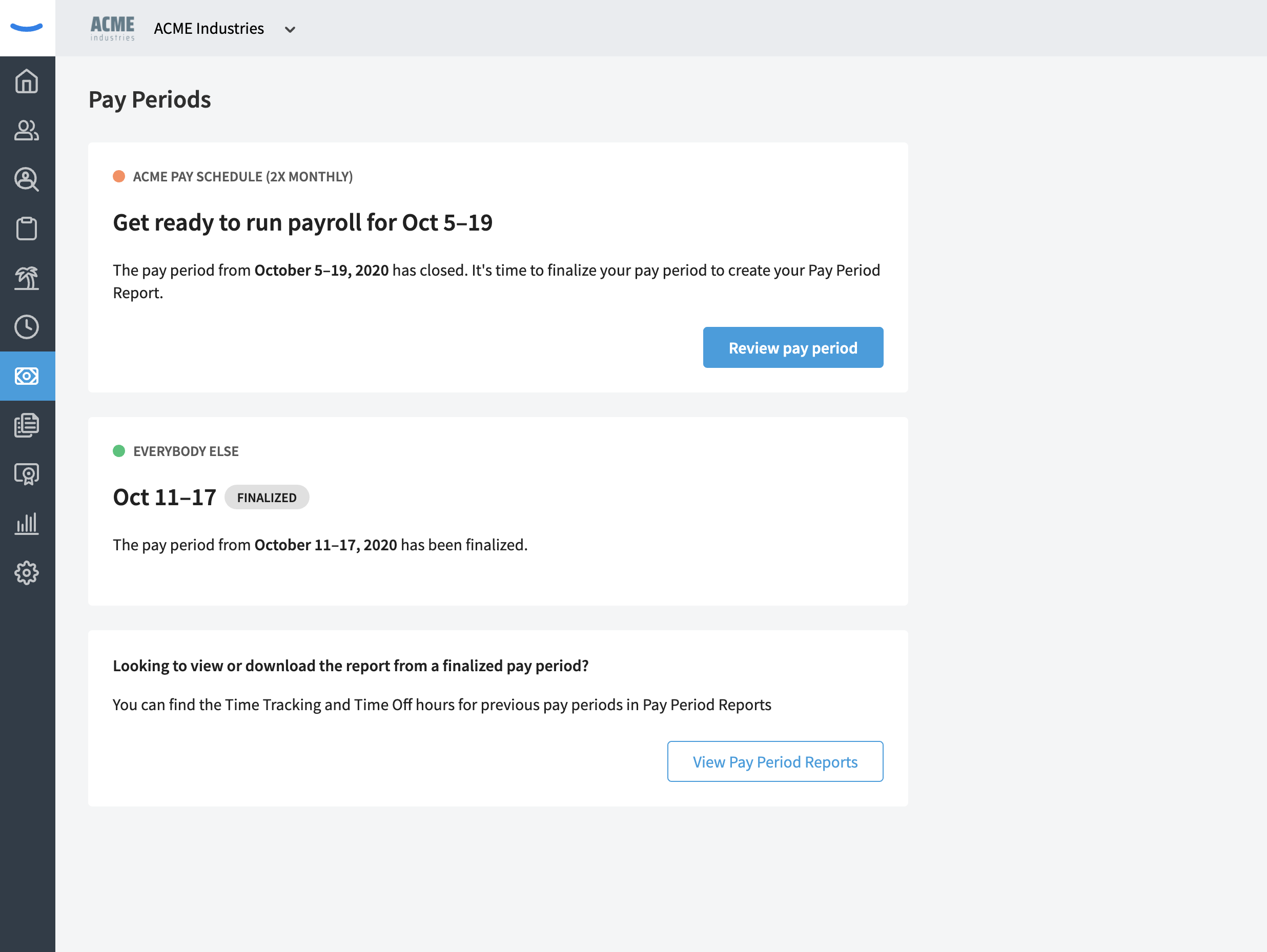 After clicking the blue "Review Pay Period" button, you'll land on a screen where you can view all the hours logged for all employees who belong to the pay period during the given period.
You must individually approve each of these timesheets before you can move on.
To approve a timesheet, simply click on the "Approve" button beside the logged hours.
You can also click the "View Details" link to see a more complete picture of an individual's timesheet for the entire pay period.
After approving each individual's time, you can click the "Continue" button at the bottom of the screen.
The next screen will have you approve the Time Off taken by any employee during the period. You must also approve this information for each individual employee before continuing.
There is also a convenient "Confirm All" button located at the top of the column where you can easily confirm all Time Off at once.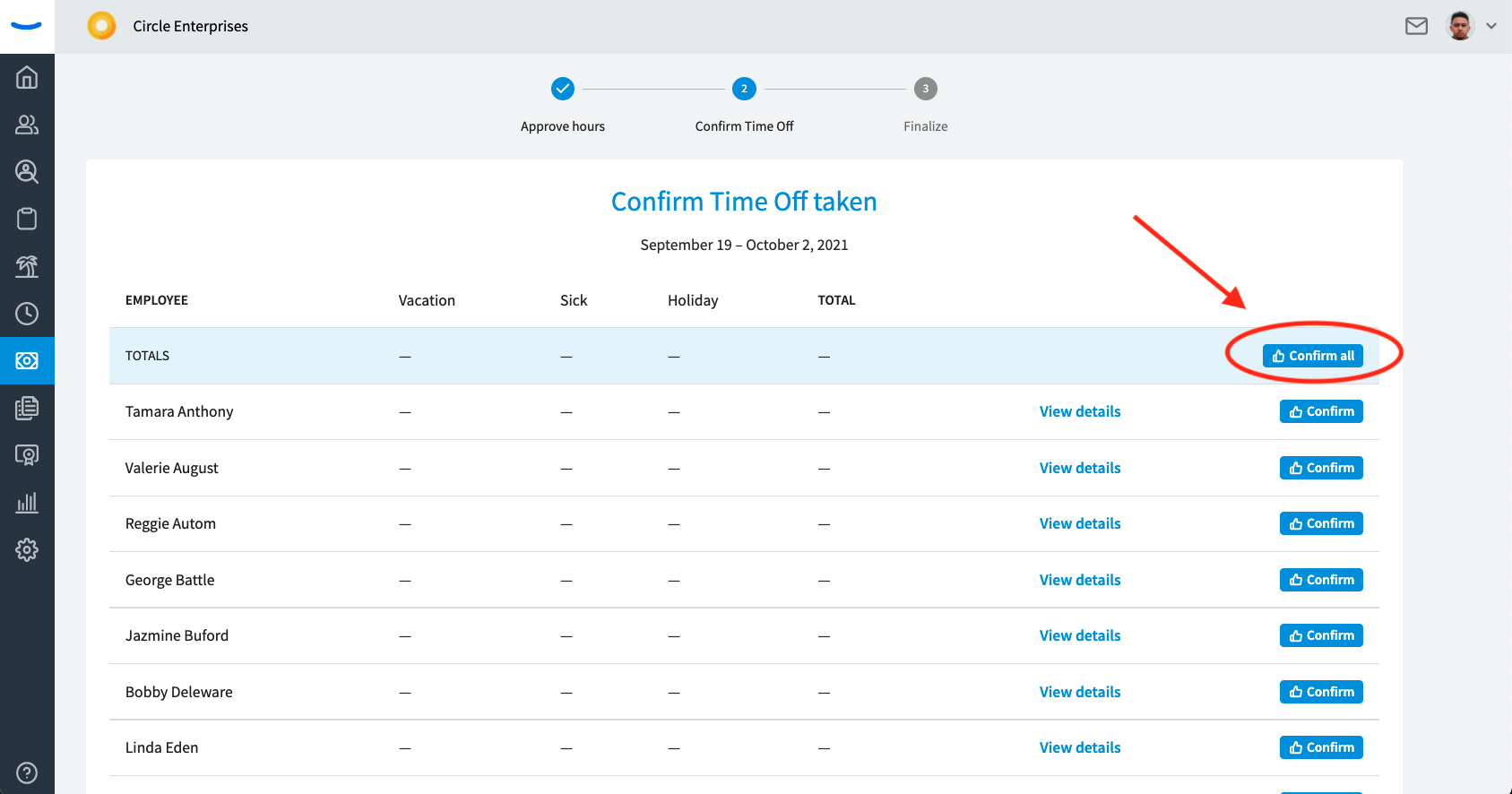 Finally, the last step is to give your final stamp of approval and finalize the pay period.
ONCE A PAY PERIOD IS FINALIZED, IT CANNOT BE EDITED, MODIFIED, OR CHANGED. IN THIS INSTANCE, FINALIZED REALLY DOES MEAN FINAL.
So before officially finalizing your pay period, make sure that it is exactly how you want it to be.
When you're ready, hit the "Finalize Pay Period" button to complete your task.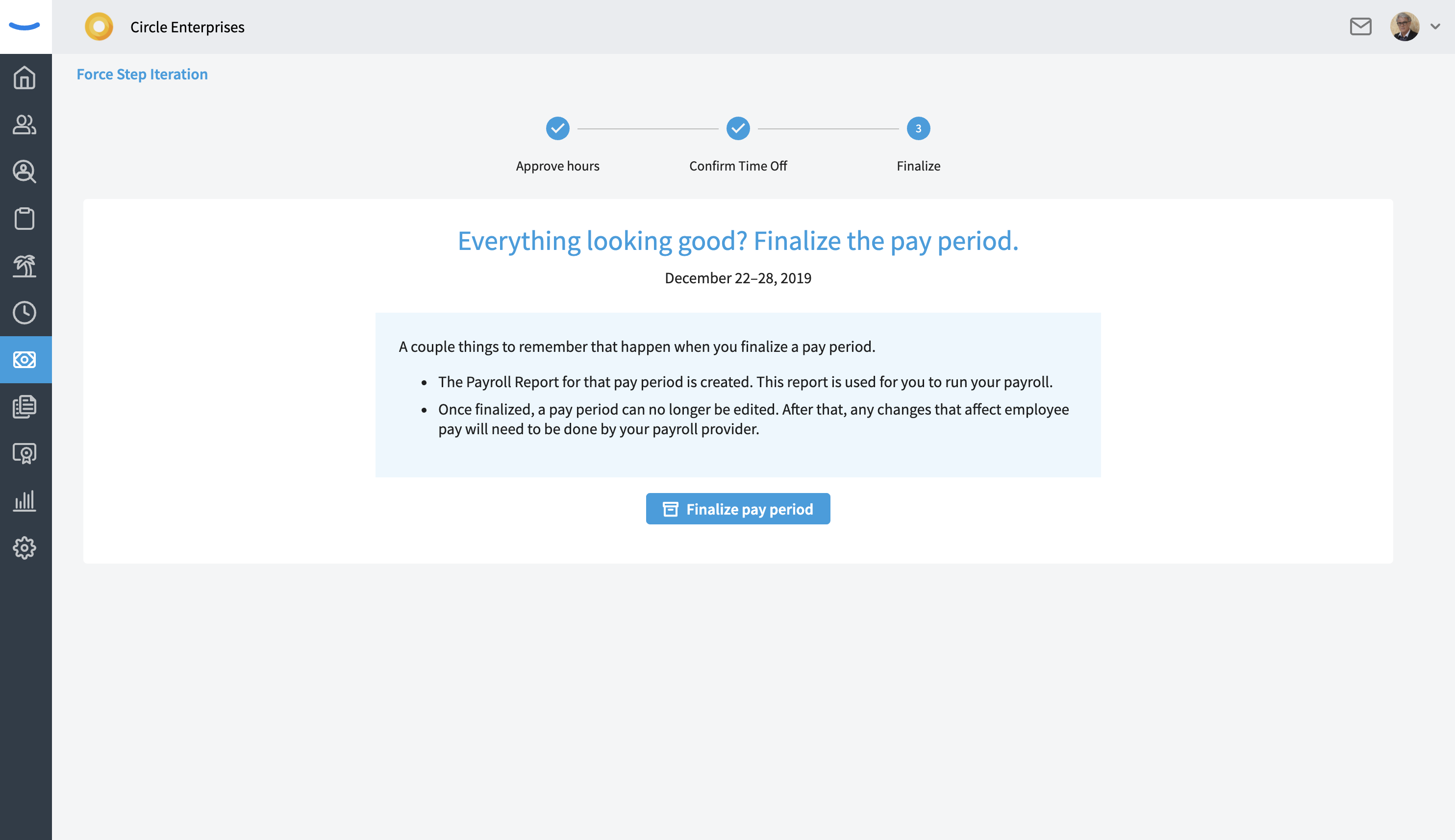 After you finalize your pay period, the Payroll Report for that specific pay period will be created. This is what will be used to run your payroll. If you use Eddy to run your payroll, you need not take any further action. We'll handle things from here!
If you use a different payroll provider, you'll need to download the payroll report you generated (this can be found in the "Reports" tab) and send that information to your payroll provider.