In Eddy, you can define your company holidays calendar. After the company holidays are defined, you can set up a policy to determine which employees get paid for holiday hours, the amount they are to be paid, and if a waiting period is applicable. You may also determine a different pay rate (such as 1.5x pay) for employees who work on the holiday.
Holiday Overview
How to Set Up a Company Holiday Calendar
You will begin by setting up your company holiday calendar. This can be found under the admin settings. If you have different holidays for different locations, departments, or job types, you can create those as separate calendars here.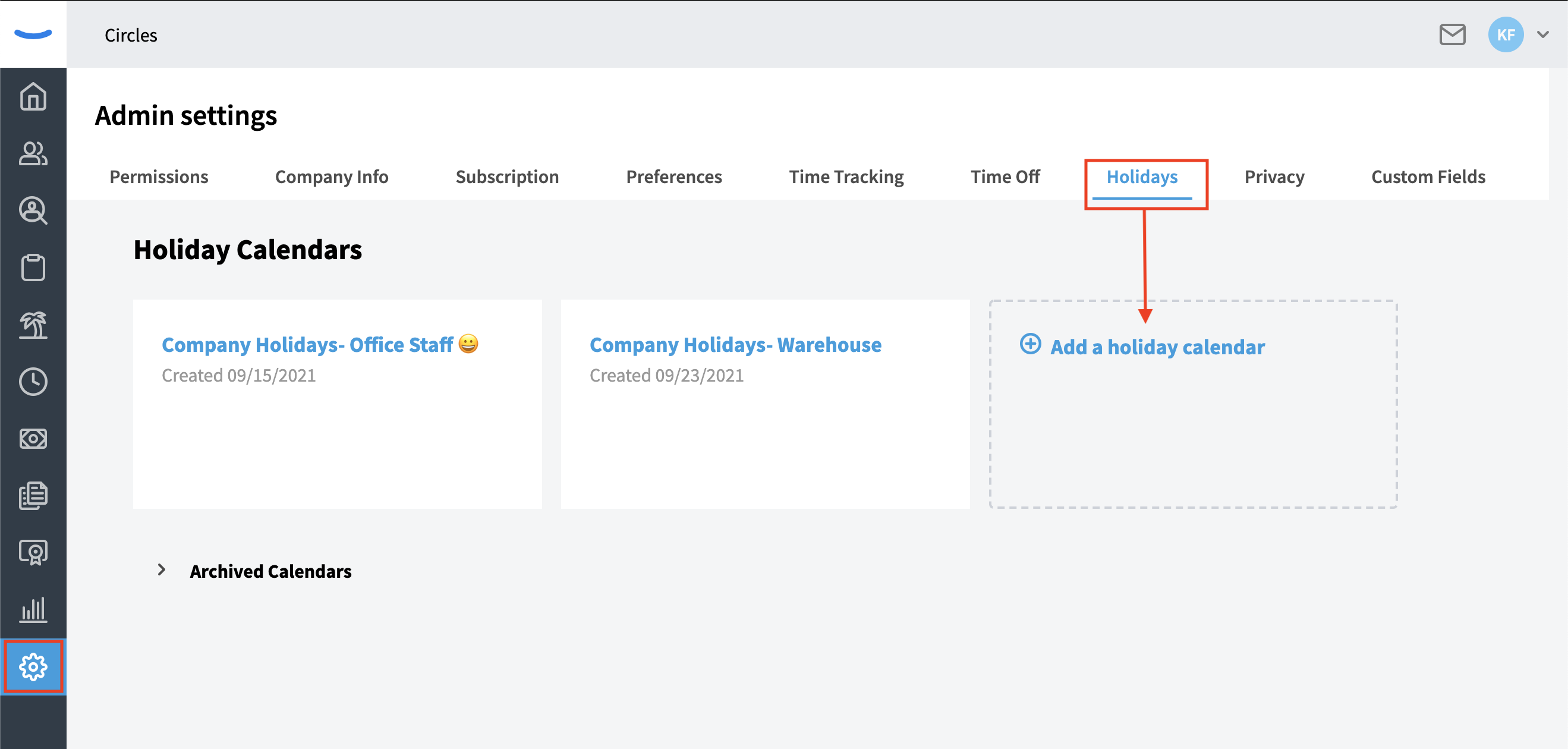 Enter in the calendar name and select the associated year.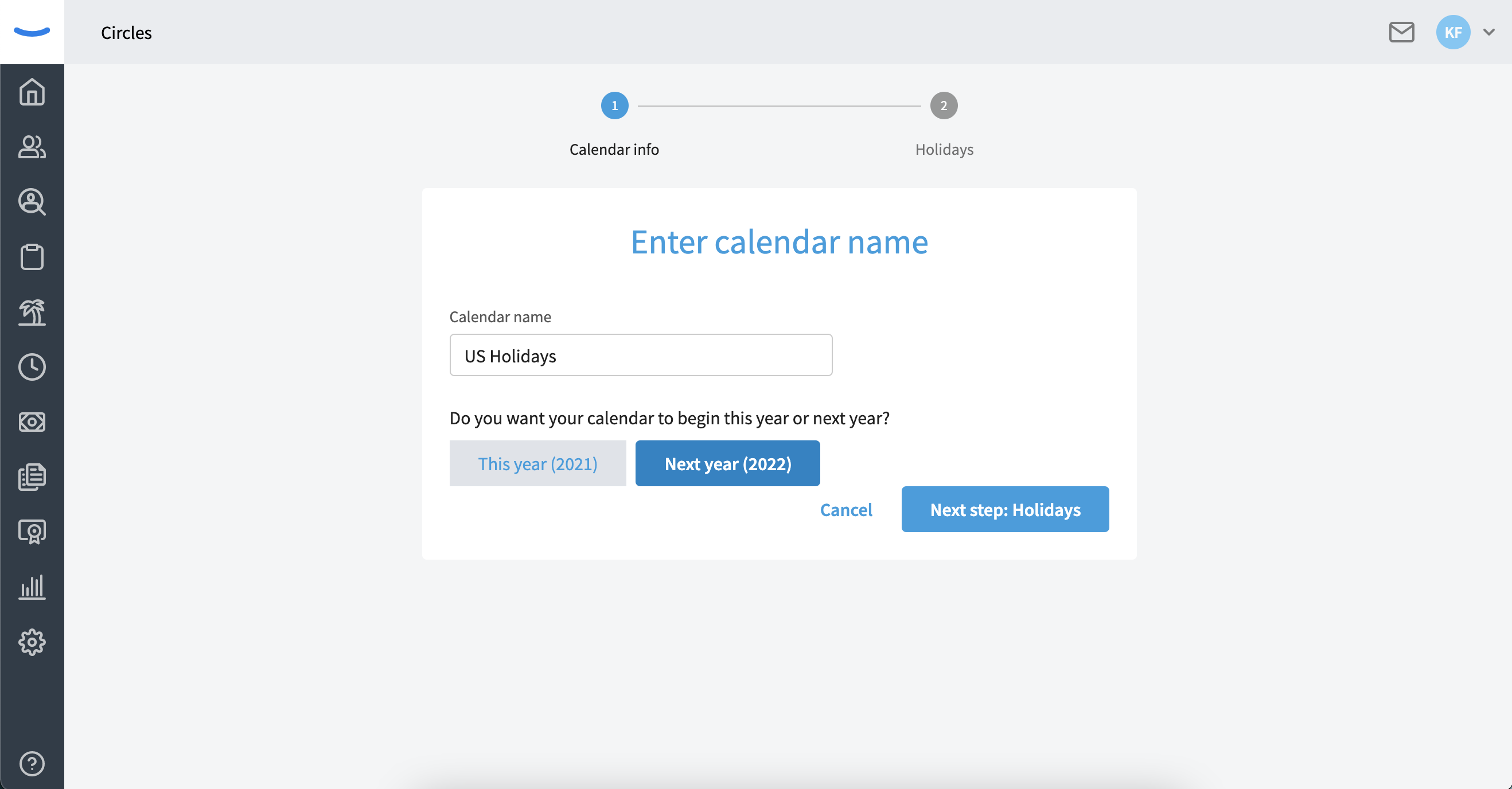 Add a list of your holidays and dates.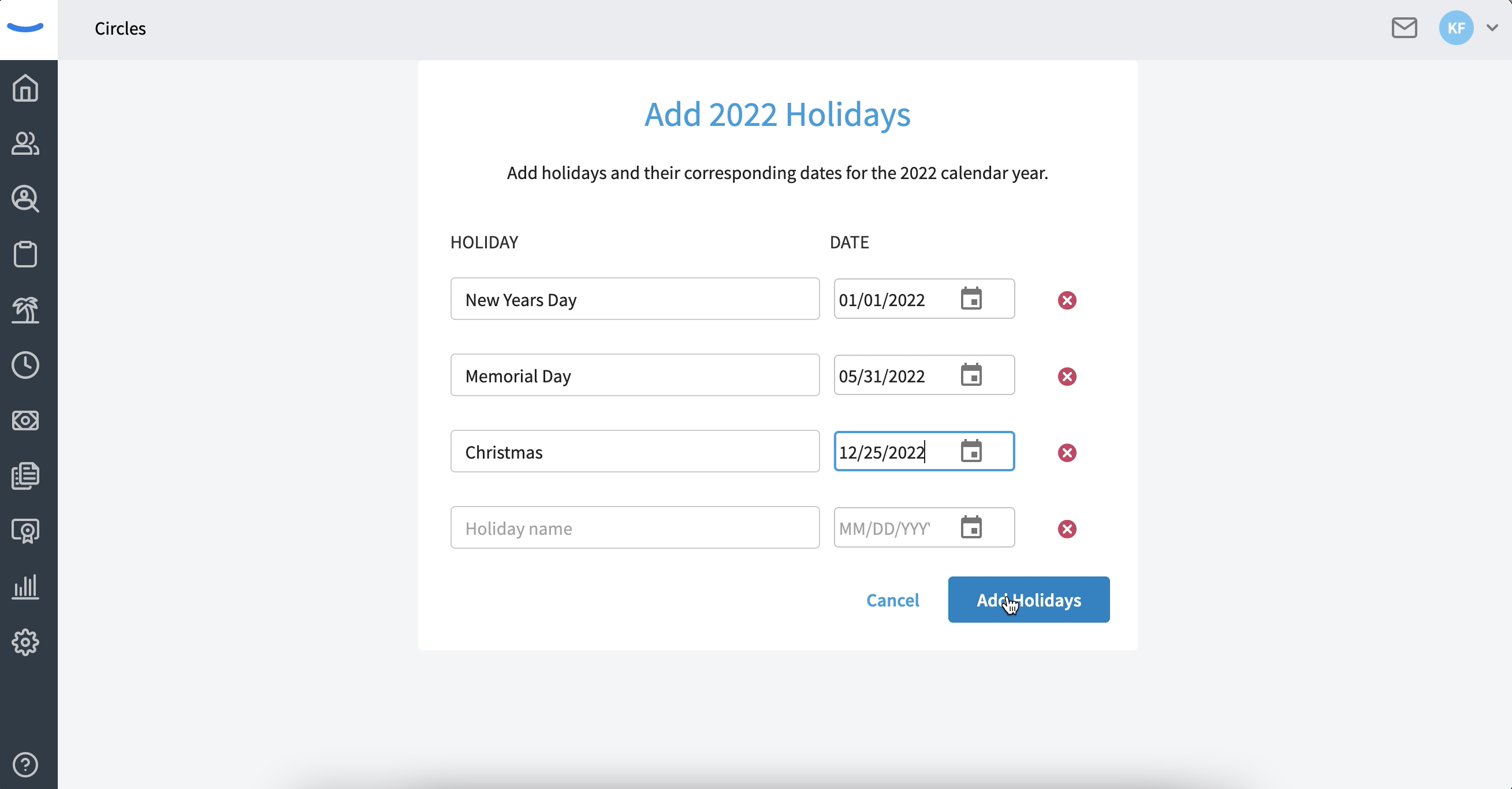 How to Set Up a Company Holiday Policy
Once your calendar is created, you will link it to a time off policy under the Holiday category. Go to the Time Off tab under the admin settings. Scroll to the Holiday category and select Add a Holiday policy.
You will name the policy, link it to a calendar, stipulate if there is a waiting period, and determine the number of hours for each employee on the policy to receive.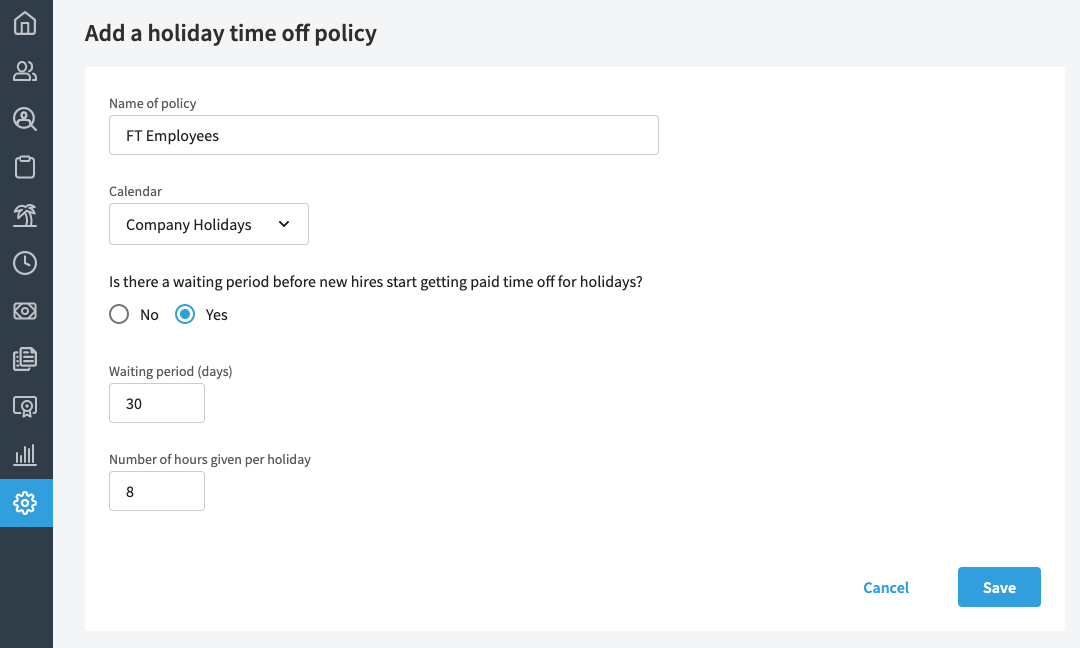 Once that is complete, you will need to add employees to the specific policy. If you have different groups of employees eligible for different hours on the same calendar, you will need to create multiple policies.
How to Add Hours After a Holiday Has Passed
Adding a holiday to an employee's time off can be done by an HR or Owner admin in the system at any time before the pay period that the holiday would fall in is finalized. To do so, simply go to the employees time off tab and click the "Add Holiday Hours" button, similar to adding approved time off for other time off policies.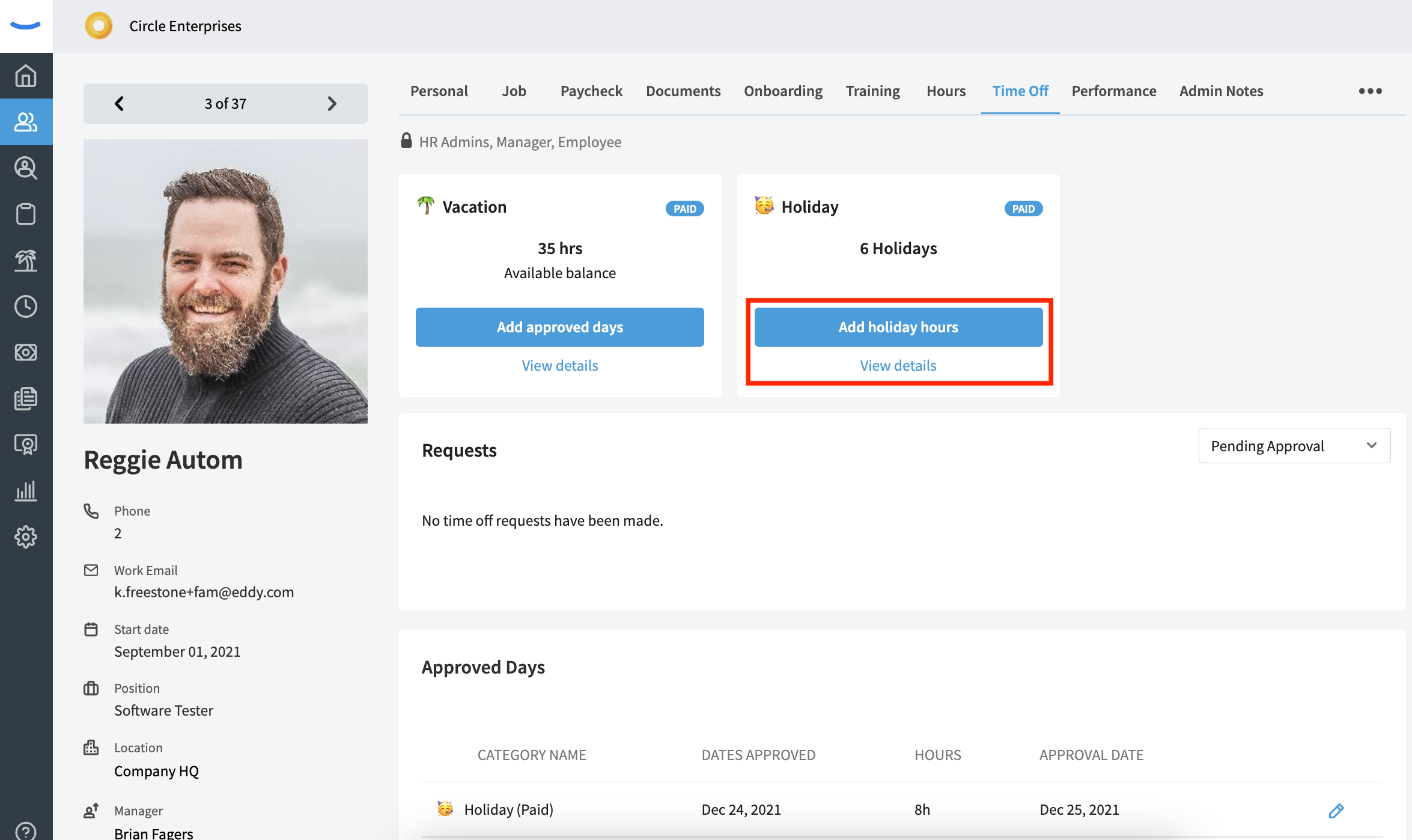 You cannot add holidays for a holiday that already exists on your Company Holiday Calendar and hours cannot be input for 0 or anything exceeding 24 hours.
How to Set Up Holiday Pay for Time Tracking
If your employees are eligible for earning a higher rate of pay when working on a holiday, you can add that to your time tracking policy, under the Holiday Settings.
Note: Keep in mind these settings are only able to adjusted before the first pay period is finalized in the software. If you need to adjust these settings, you will need to create a new time tracking policy and move employees over.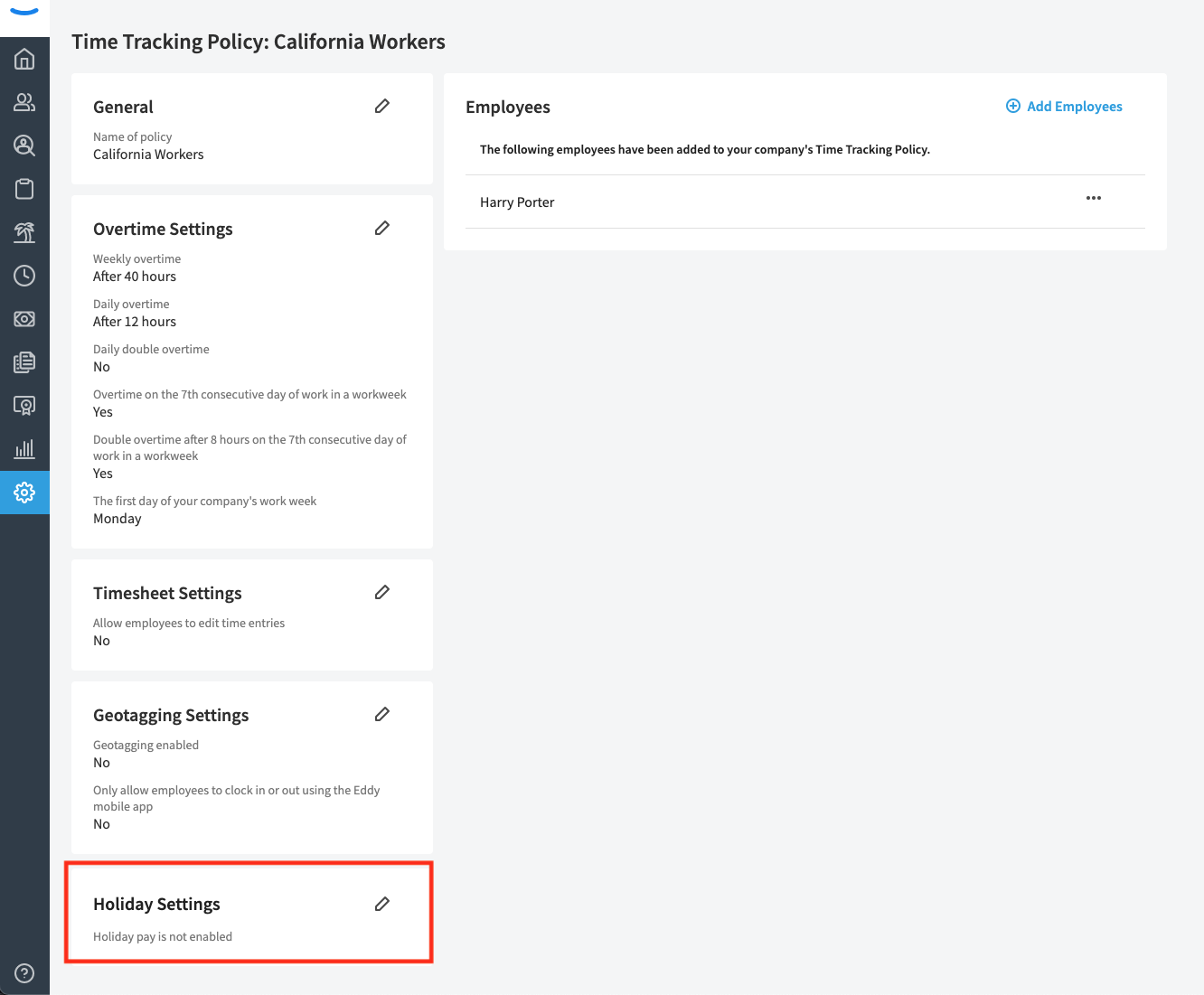 You will link the policy to a calendar and determine the rate of pay increase.
How to Finalize A Pay Period with Holiday Pay
The Holiday hours will be housed under the Time Off step of finalization. There will automatically be a section labeled Holiday. Select View Details and you will be able to see a breakdown of paid time off hours.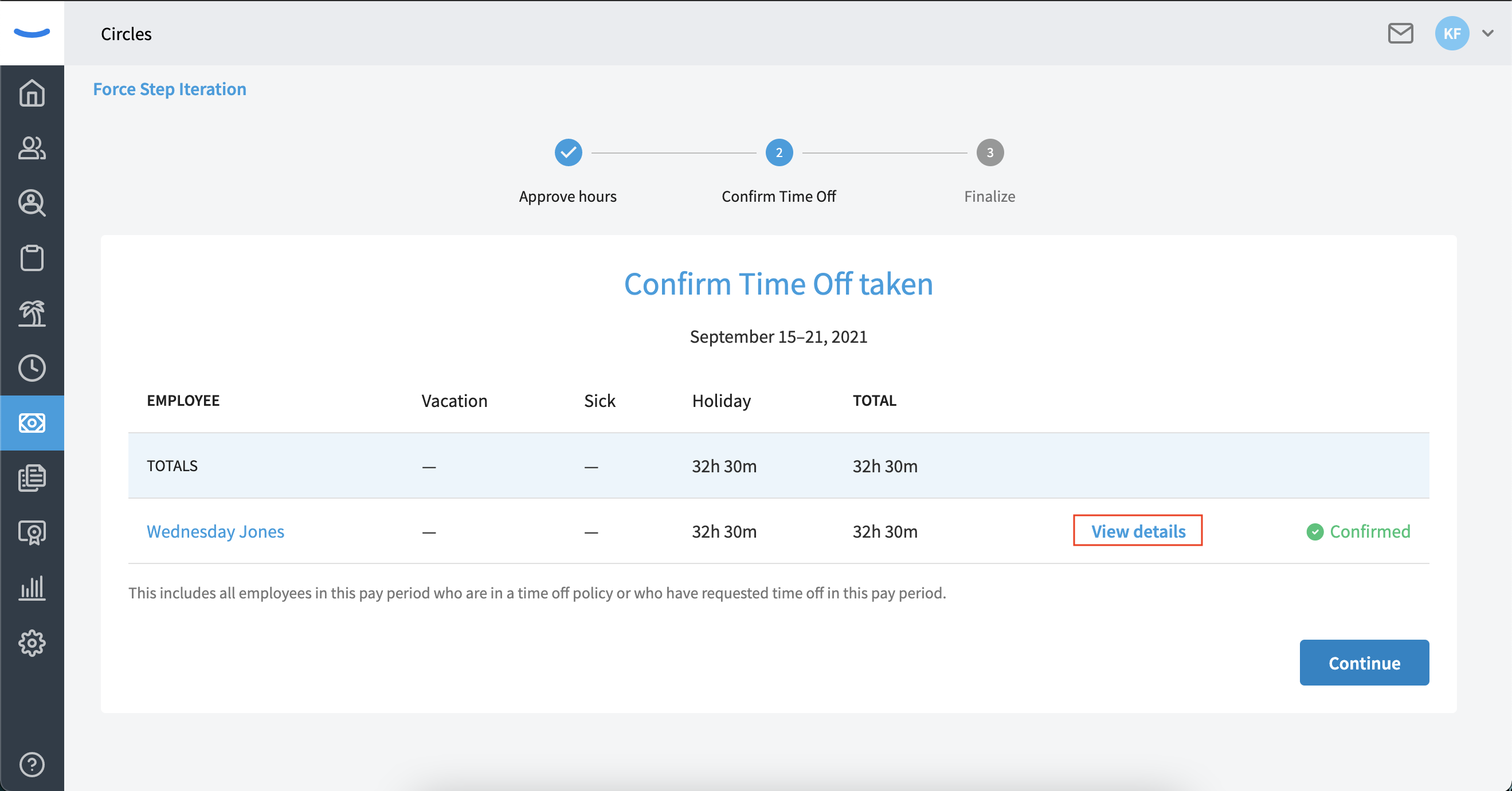 You will then be able to edit and hours by clicking the Edit Pencil icon.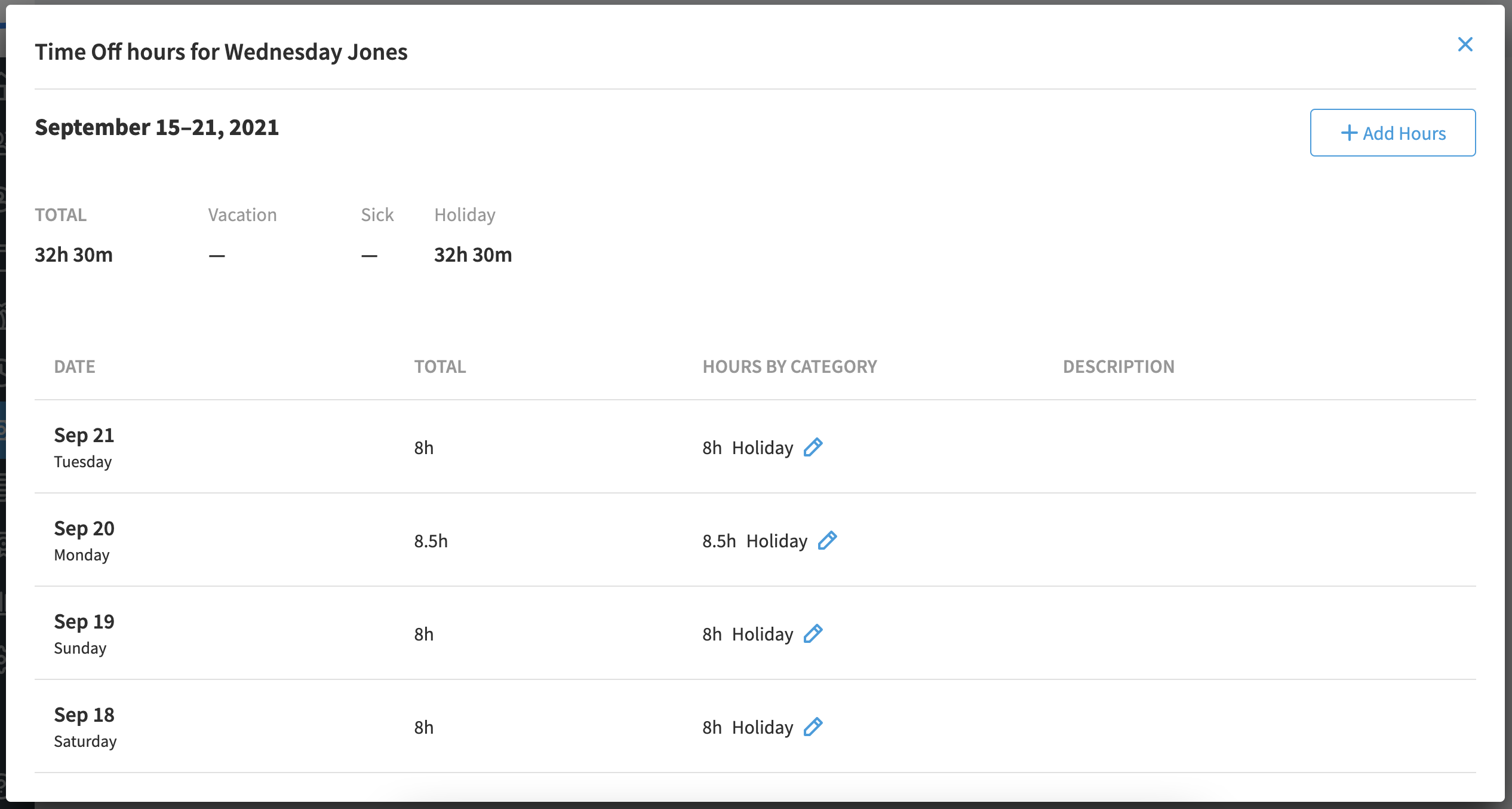 By clicking "Save hours", your changes in the software will be updated.