Collaborative hiring allows multiple viewpoints on candidates, helps candidates better evaluate the company, and eases the load on the hiring manager. Because of these reasons, Eddy agrees with Steve Jobs: "You need to have a collaborative hiring process."
Creating your Hiring Team
The Hiring Team in Eddy's Applicant Tracking System consists of a hiring manager and other hiring team members who may act as interviewers or resume screeners. To put together your hiring team, you'll first want to decide who is the hiring manager for the open job. Usually this is the person who will manage the new employee when they start. Often the hiring manager is also the person who requested the new job opening.
The hiring manager is a key member of your recruiting team. Within Eddy, they have permission to do many things but are limited to the job(s) they are assigned as hiring manager.
What Can a Hiring Manager Do?
The hiring manager has permissions to change the job posting and advance or reject candidates within the job. The screenshot below outlines all the details of what the hiring manager can do.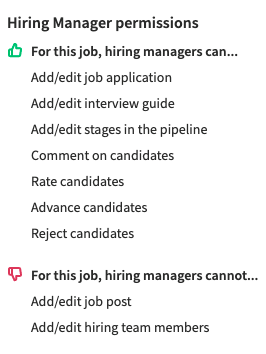 Adding a hiring manager can be done when creating a new job posting.
How to Add a Hiring Manager
The Hiring Manager will be determined when filling out the job posting details after clicking "post a job" on the Hiring Tab.
Towards the bottom of the screen, you will see the option for internal notes. This is where you will indicate the Hiring Manager. Each job must be assigned a Hiring Manager.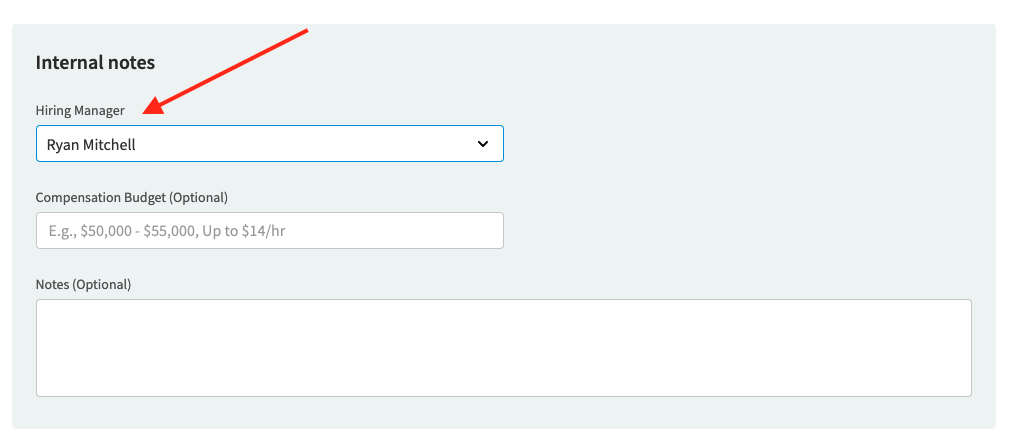 If you have a job posting that is already completed, you can change the Hiring Manager by opening the job and clicking the "Hiring Team" sub-tab.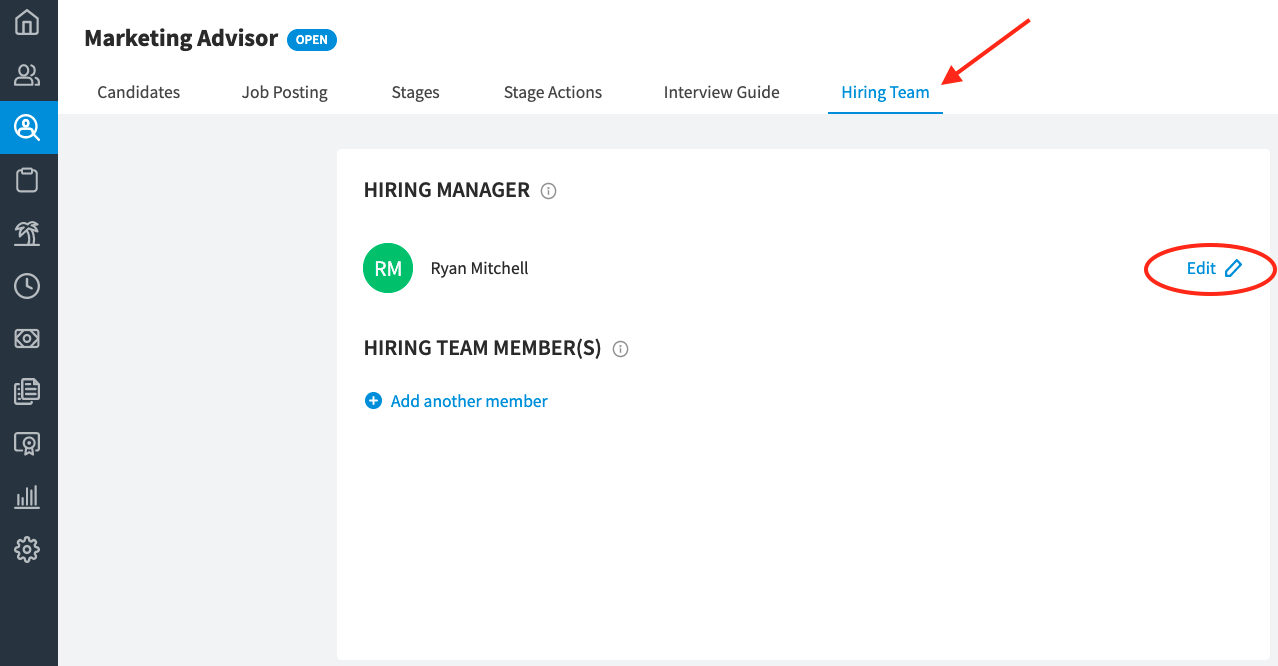 What Can Hiring Team Members Do?
Hiring team members assist in the interview process by interviewing, helping with job screening, and providing timely feedback on candidates. Their role is limited as seen in the table below: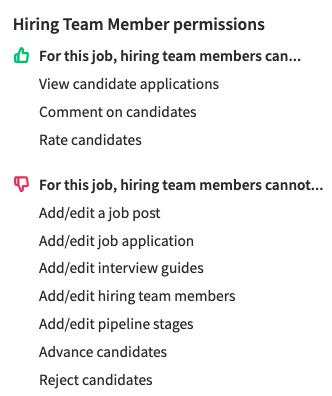 How to Add a Hiring Team Member
Hiring team members are added after a job has been published. To add a hiring team member, click into a published job and click the "Hiring Team" sub-tab. A hiring manager or an Eddy Admin can add hiring team members.