We understand that everyone's hiring process is different, so we've designed a tool in our hiring software that can be easily customized to match your needs. Eddy makes it easy to add a new job stage, change the order of job stages, edit a stage name, or even delete a stage.
Custom Job Pipeline Stages Overview
Every Job is Assigned Six Default Stages
When publish a job in Eddy, the hiring stages will be set by default. The six default hiring stages are as follows:
Application
Phone Screen
Interview
Offer
Hired
Rejected
While these six are set by default, you are able to add, edit and customize the hiring stages to fit your company's specific needs.
How to Add a Custom Stage
To add a stage to the hiring pipeline, click on the "Stage" tab.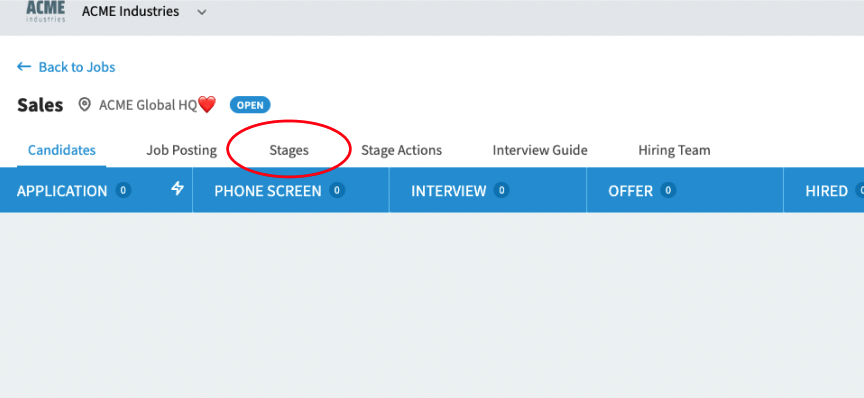 Once there, you'll see a screen with the various pipeline stages.
To add a new stage, click on the "Add stage" button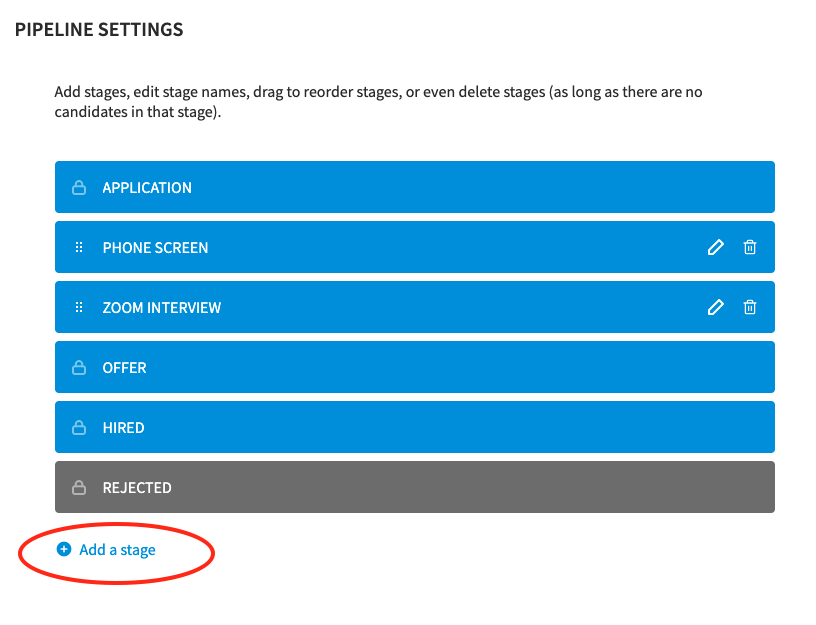 This will create a new stage and allow you to name it.
Once you've named your stage, you can drag and drop it into its proper place in the pipeline.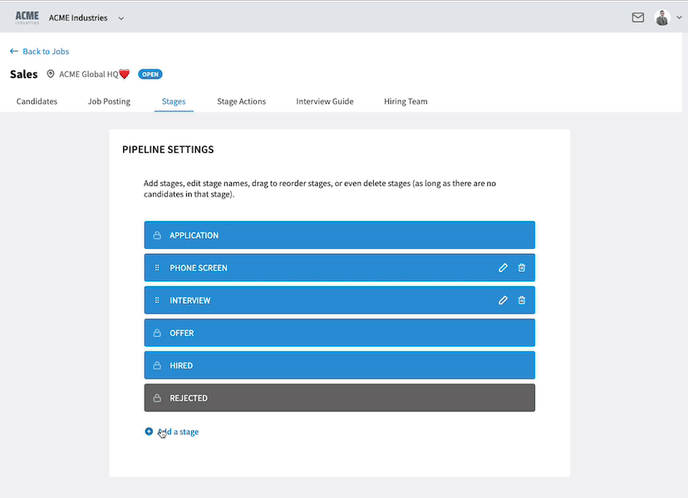 How to Edit a Stage
Click the stage name or click the edit icon on the right of the stage name.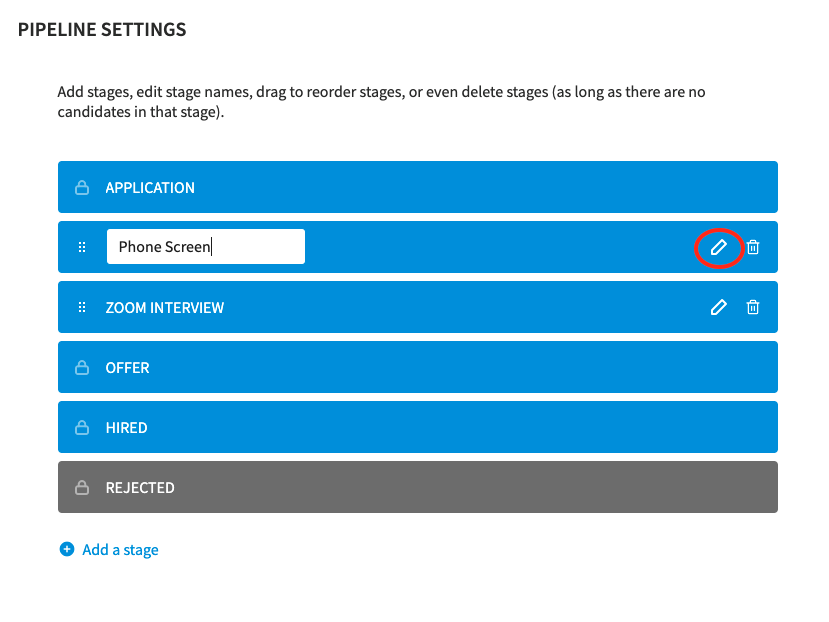 From here, enter the edited name on the stage. Hit enter on your keyboard or click anywhere on the page to save your changes.
How to Delete a Stage
On the "Stages" page, click the trash can icon.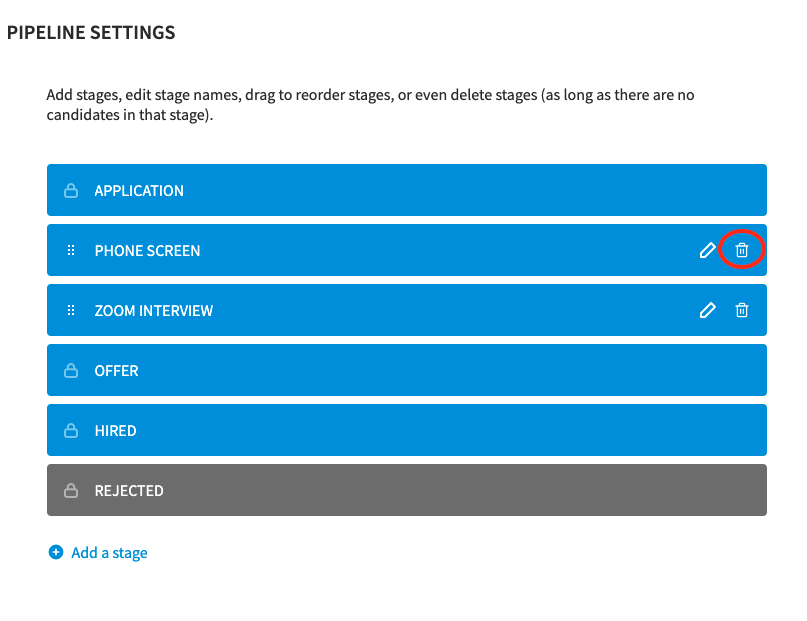 Once clicked, you'll see a quick question to make sure you want to delete the stage. If you are sure you would like to proceed, click the "Yes, delete it" button.
Note: A stage can't be deleted if there are candidates currently in that stage. If a stage can't be deleted, you'll see a trash can with a line struck through it to show that the stage can't be deleted. Once you remove all candidates from the stage, you'll be able to delete it.
Some Stages Cannot Be Edited, Deleted, or Moved
The following stages cannot be edited, deleted or moved:
- Application
- Offer
- Hired
- Rejected
Every hiring pipeline must contain these stages and they must be ordered in this particular way.