If you no longer want an employee to have the option to clock in with Multiple Pay Rate, you'll need to disable the feature for that specific employee. Read on to find out how.
Disabling Multiple Pay Rates
To turn off the Multiple Pay Rate feature for an employee, visit the Compensation card on their employee profile and click on the Gears icon.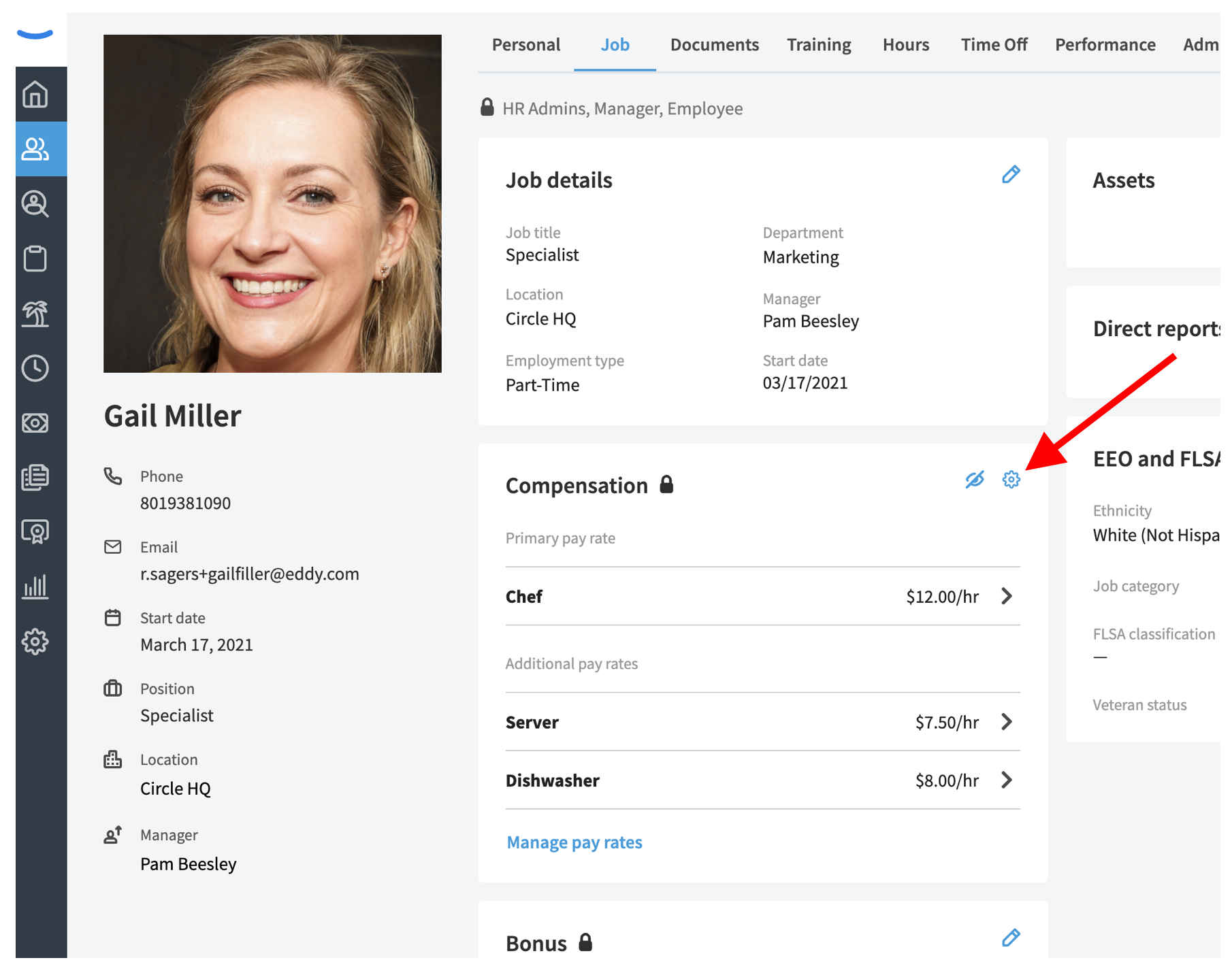 After clicking on the icon, you'll see a message appear on your screen that provides some important information that you'll want to consider before disabling Multiple Pay Rate.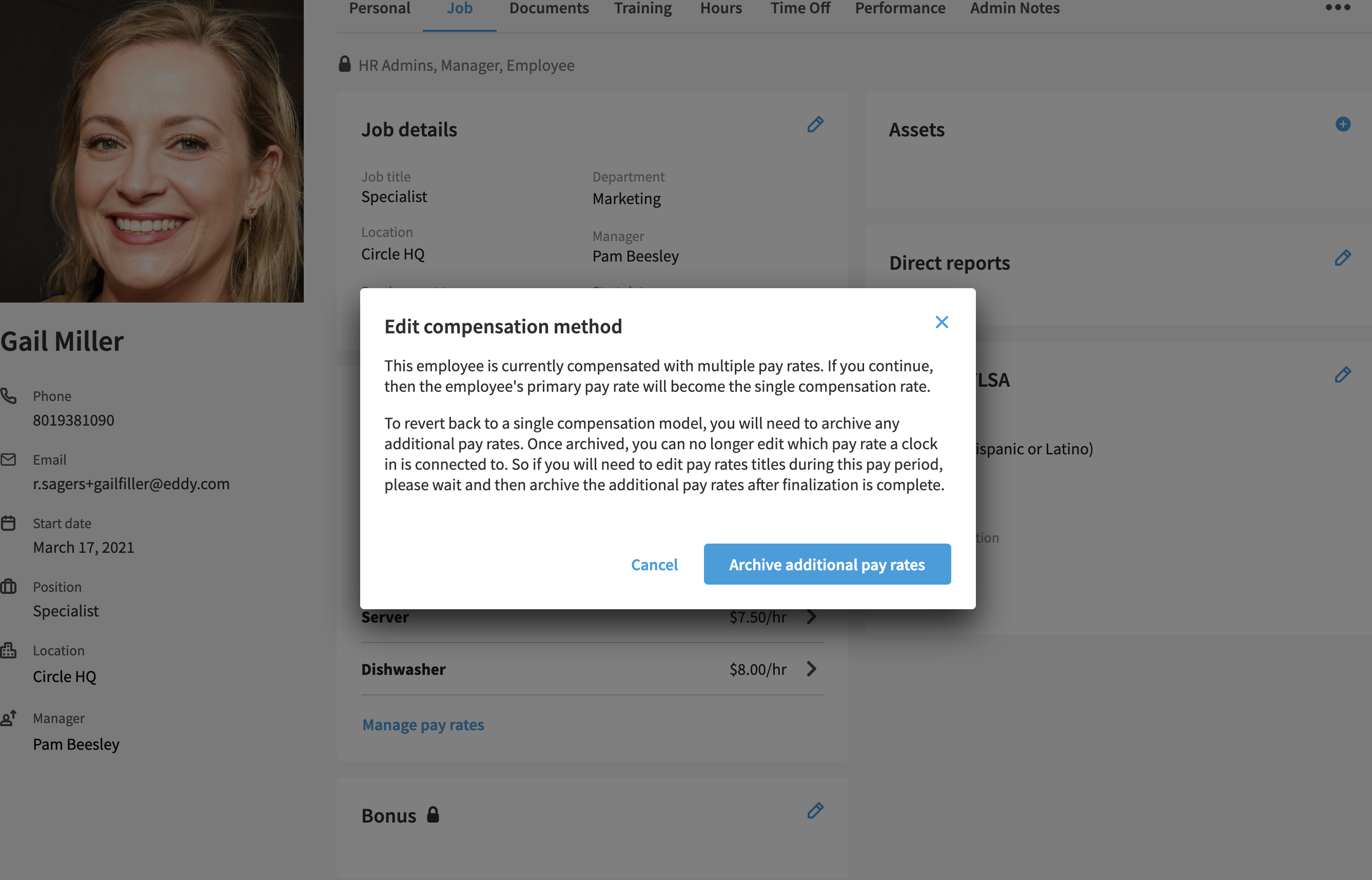 This message explains that your ability to edit an employee's timesheet with a specific role will be unavailable after you archive the Multiple Pay Rate function for this employee.
If you're at all concerned about an employee clocking in for the correct job and the correct amount of time, you must make sure to make any edits or adjustments to time blocks before disabling Multiple Pay Rate.
By clicking the "Archive additional pay rates" button, your employee will revert back to the single compensation model and will only be able to clock in with one role and one pay rate. The primary rate of pay will become the single rate of pay.
After clicking the blue "Archive additional pay rates" button on the modal, you'll see that the employee's compensation has returned to a single rate.