How to Edit or Update Employee Information
Quickly and easily update employees' job details, pay history, add notes and attach digital documents.
Edit or Update Employee Information Overview
Access the Employee Profile
Each person you add to Eddy is listed as an employee in your organization and appears in your employee directory. To edit an employee's information, click the "View Profile" link that is shown on each employee card. Note that only HR Admins and Owners can view and edit employee information.
Edit Information on the Employee Profile
To edit information on the employee profile, find the Edit Pencil on the section that has the info you'd like to edit.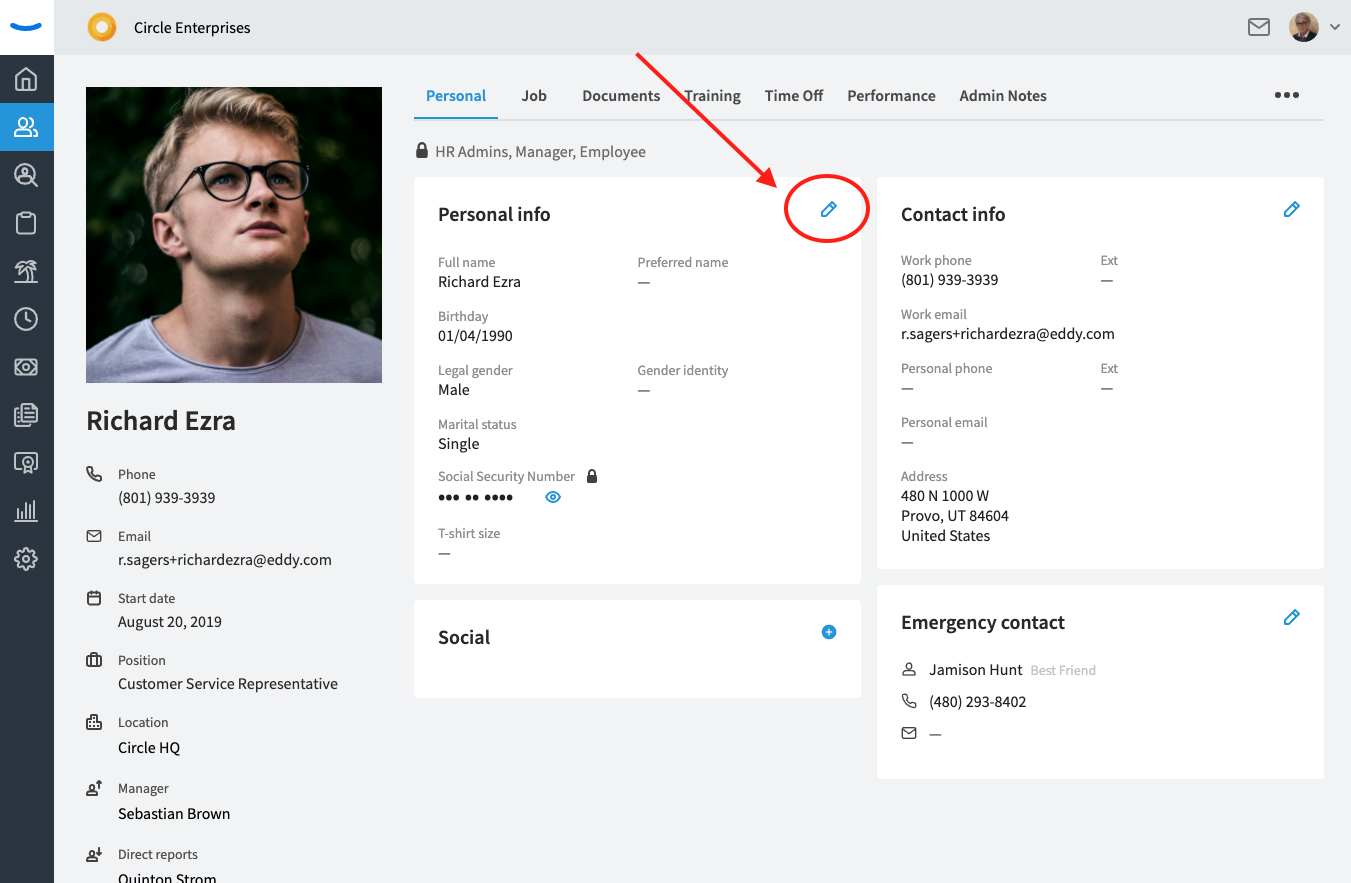 Clicking the Edit Pencil icon will bring up an editable info card that lets you add, change, or remove information for that employee.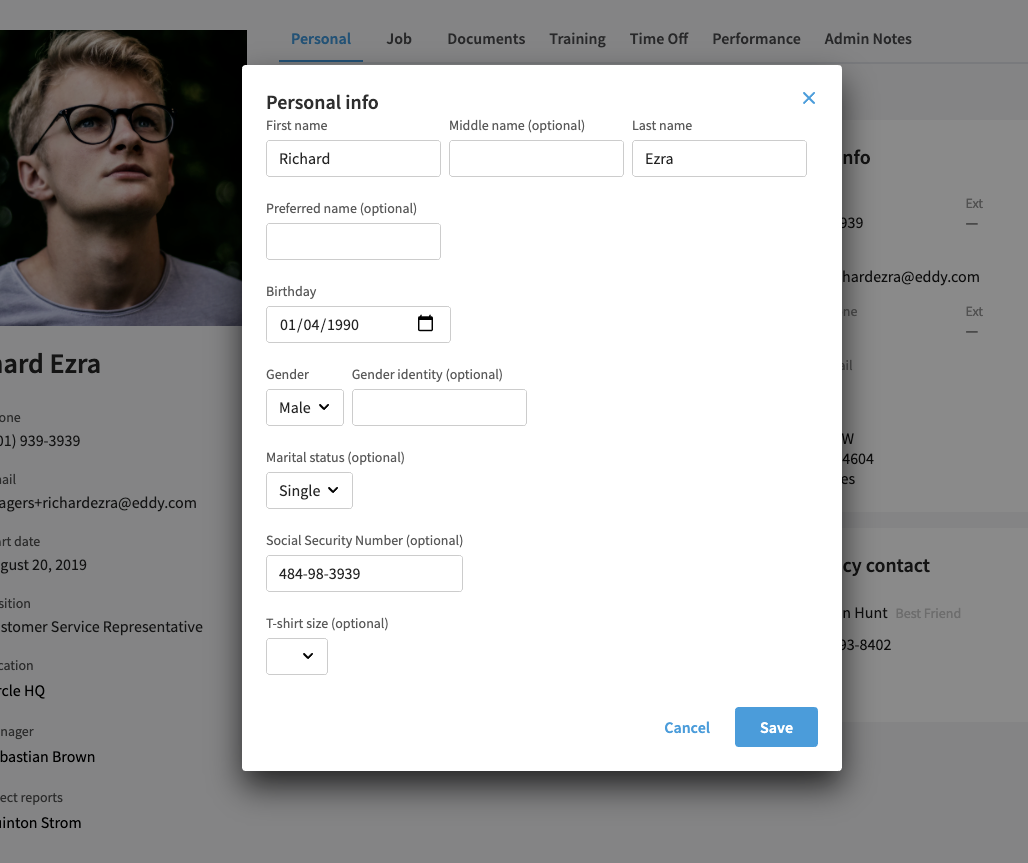 Repeat this process to edit any personal or job information for an employee.