Eddy partners with Stripe for all billing processes. Managing your subscription details can be seamless through the Eddy platform.You will be able to update payment methods, view invoices, and change billing details.
Note: Owner Admin permissions are required to update any subscription details.
Accessing your Billing Details
Your subscription will be managed within the Admin section of your account. Click on the Admin tab on the left menu. Along the top row of headers, select the section title Subscription. You will then have the option to select 'Manage subscription and billing information'. Once selected, it will direct you to a Stripe hosted web page.

Updating your Payment Method
The Stripe hosted web page allows you to update your payment method. This can be done by selecting the '+ Add payment method' option in the Payment Method section.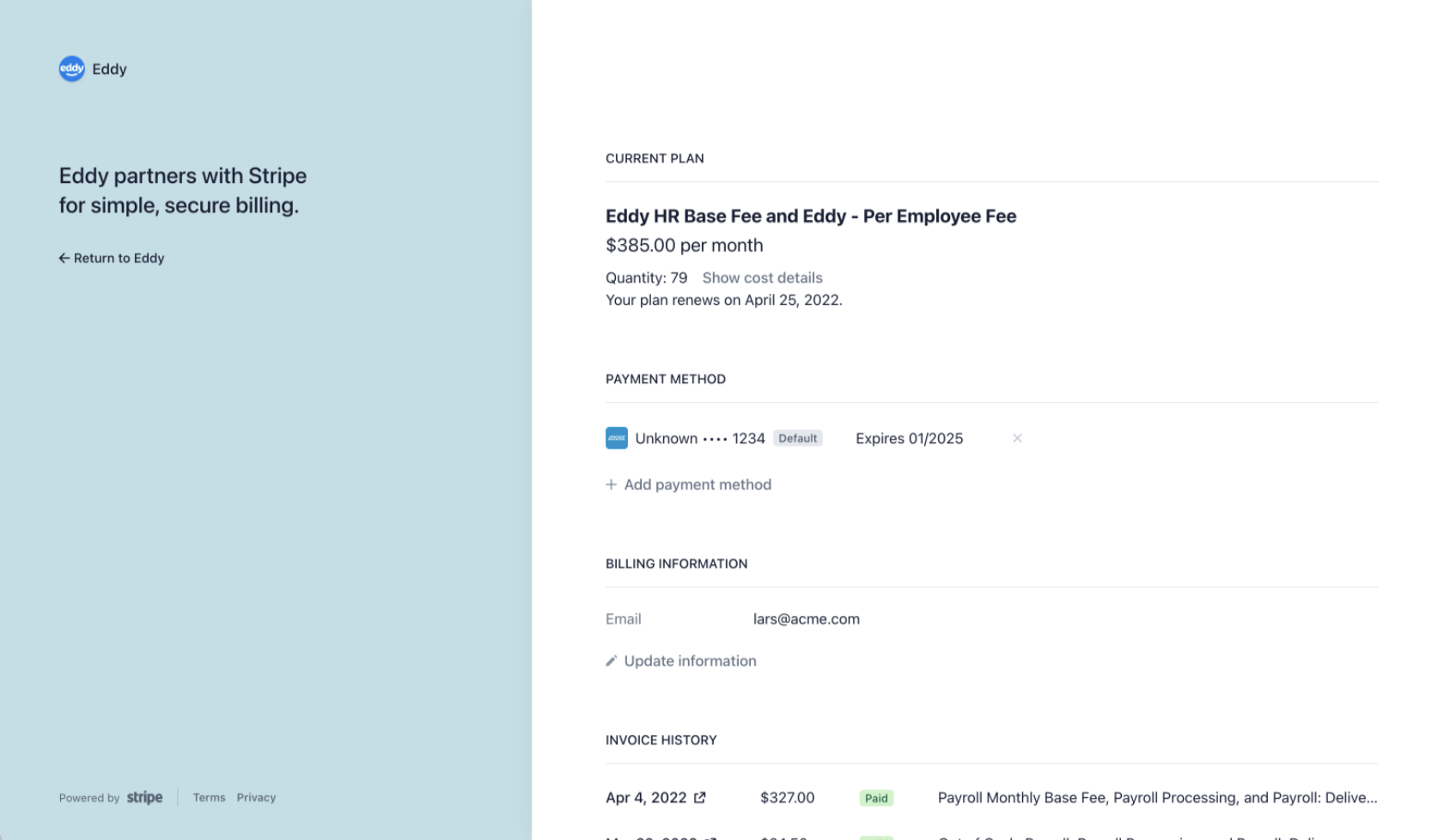 Once selected, you will be able to input your new card information. You will also have the option to use the new card as the default payment method for all future automatic billing cycles.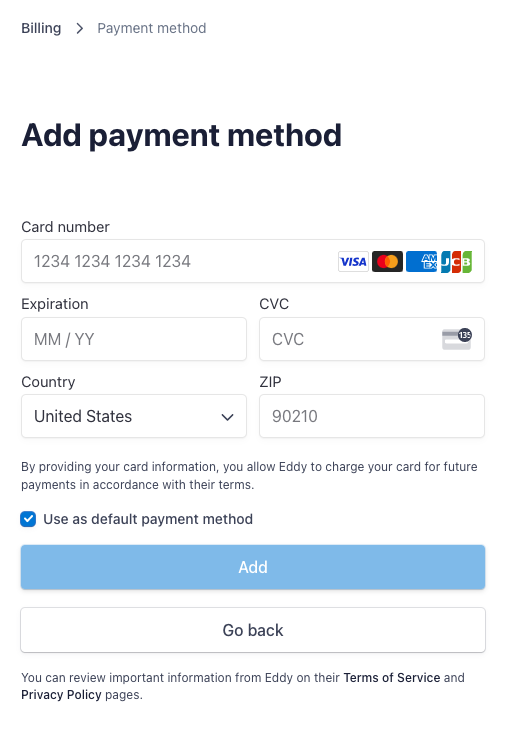 Updating your Billing Details
In the Stripe hosted web page you can update your billing email address and associated address. This can be done by selecting the 'Update Information' option in the Billing Information section.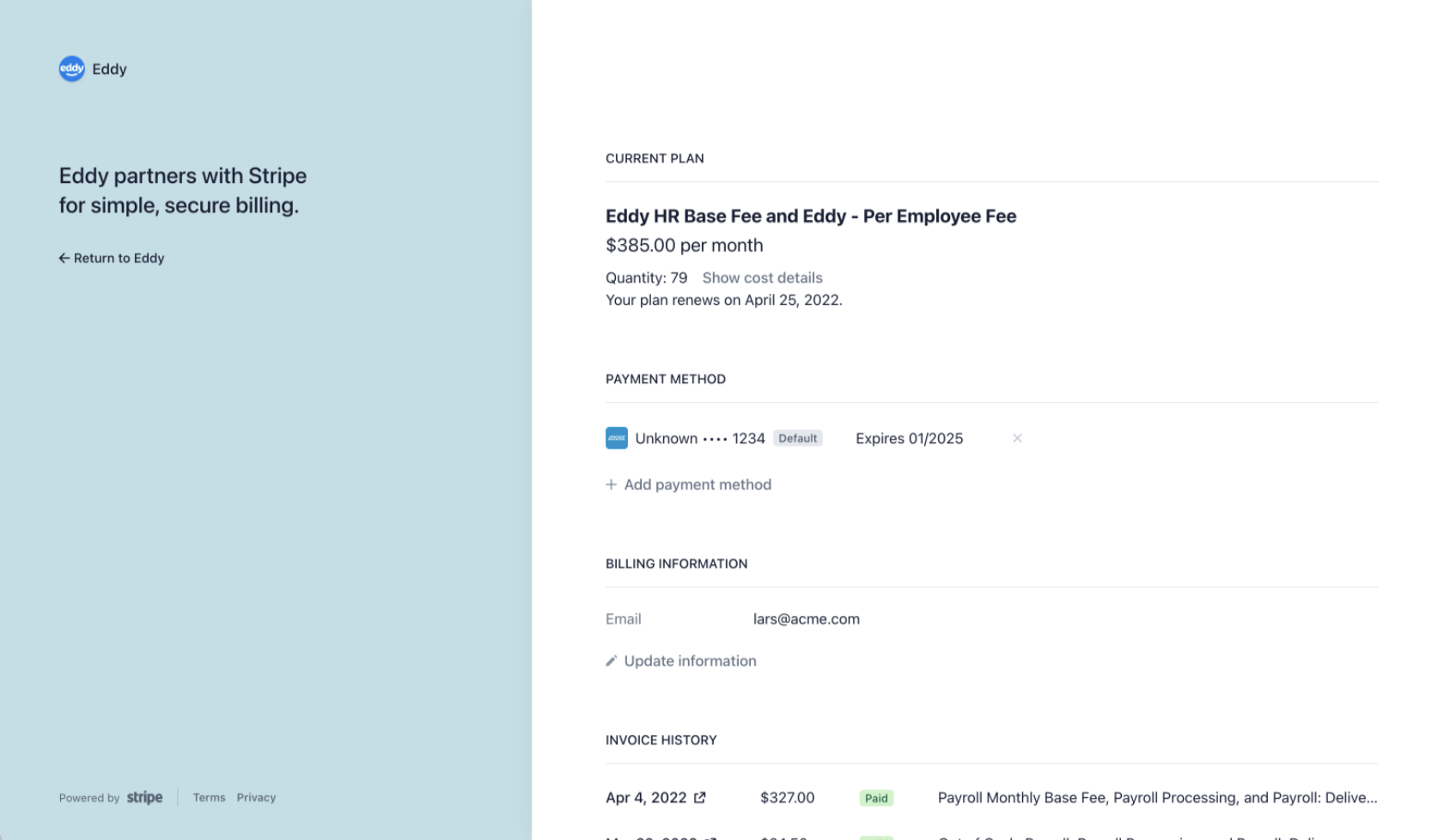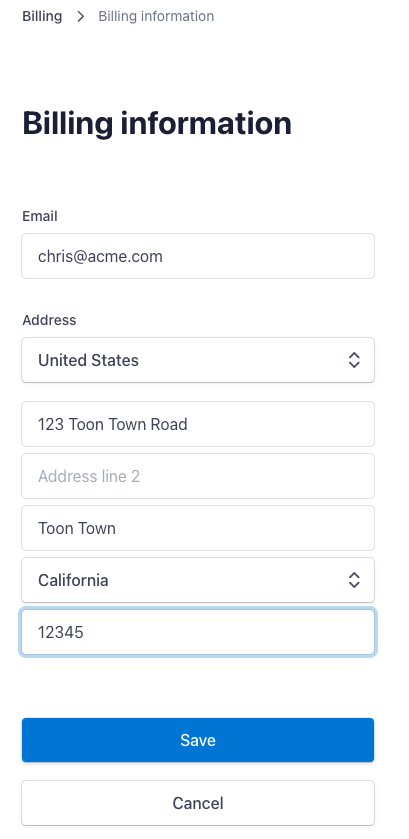 Viewing your Invoices
Stripe will store a history of your previous invoices. These can be found in the Invoice History section. Simply select the square with the arrow and a new page will open showing the selected invoice. You can download the invoice or download the receipt.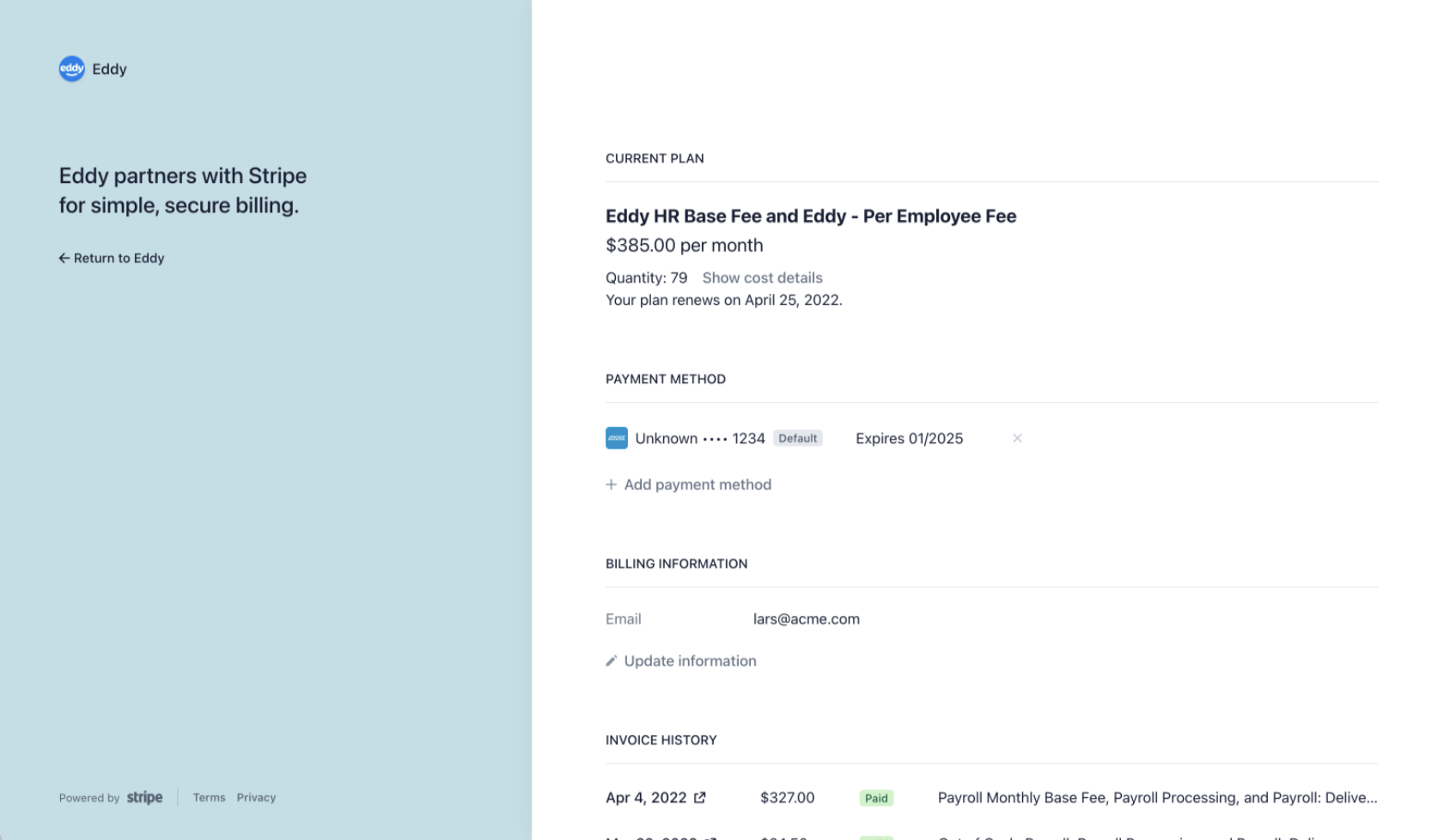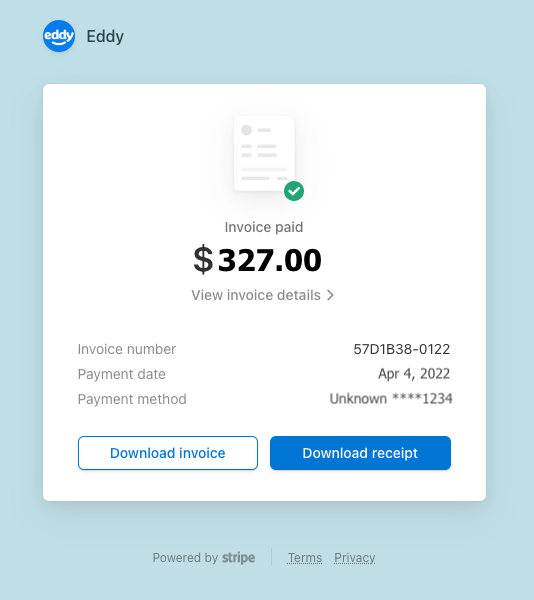 For questions regarding your billing, please reach out to billing@eddy.com