Sometimes, your applicant may be a better fit for a different job opening within your company. Eddy makes it simple to move applicant information between jobs.
The option to move a candidate to another job is found in the top right corner of the candidate profile under the three dot menu, as seen in the image below: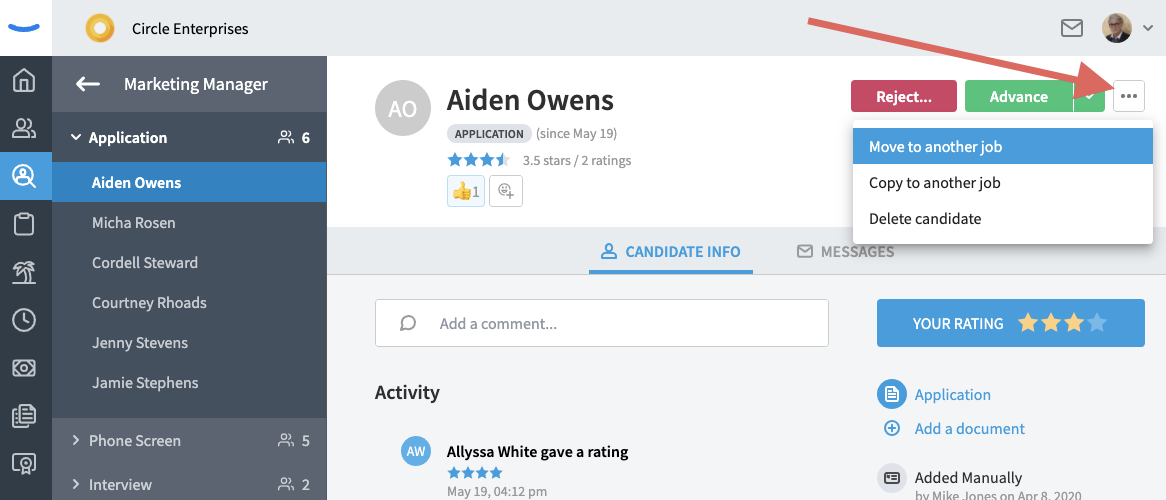 Once you select the option to move the candidate, you'll pick the job you'd like to move them to from a dropdown of active jobs.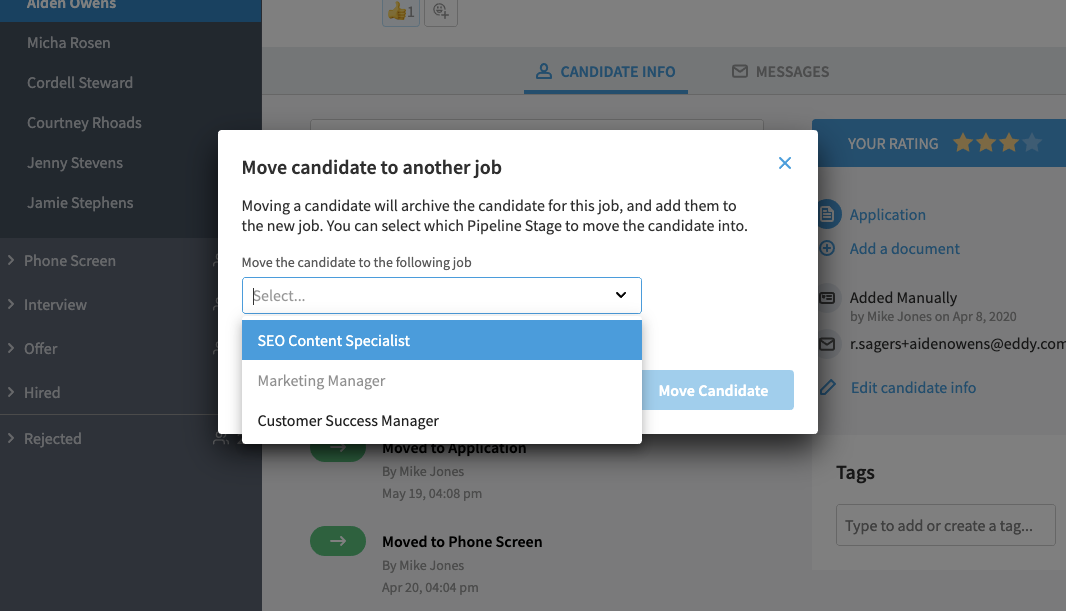 After selecting the job, another dropdown menu will appear and will allow you to select a pipeline stage to place the candidate.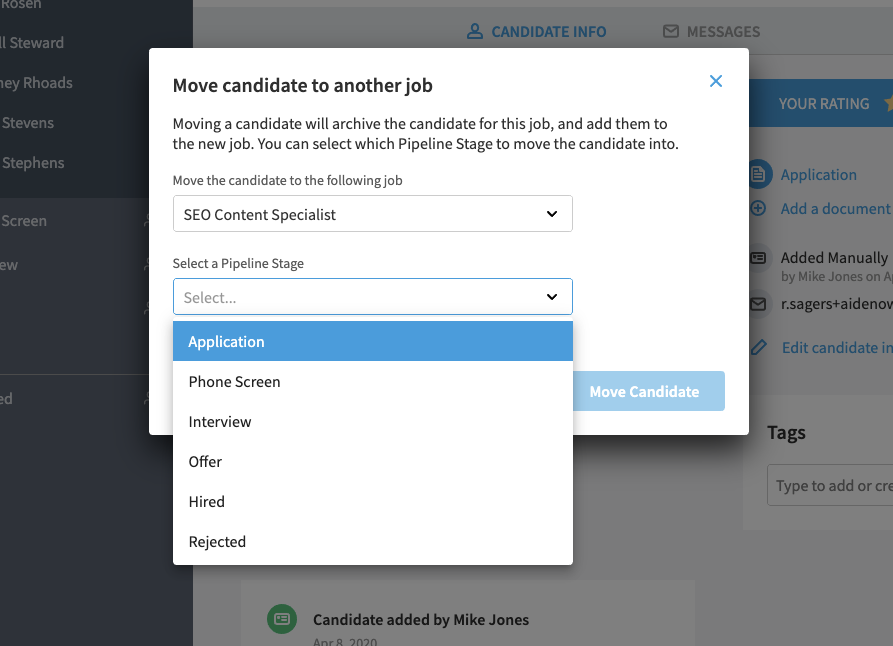 When you've selected the pipeline stage and click the blue "Move Candidate" button, the candidate will be immediately moved to the new job. You'll see the candidate's profile in the context of the new job, with the only activity item being that they were moved from one job to another. You'll notice that star ratings, comments, emoji reactions, and other activity feed items are not displayed in the new job's activity feed. This is to allow the candidate a fresh start in the selection process for the new job.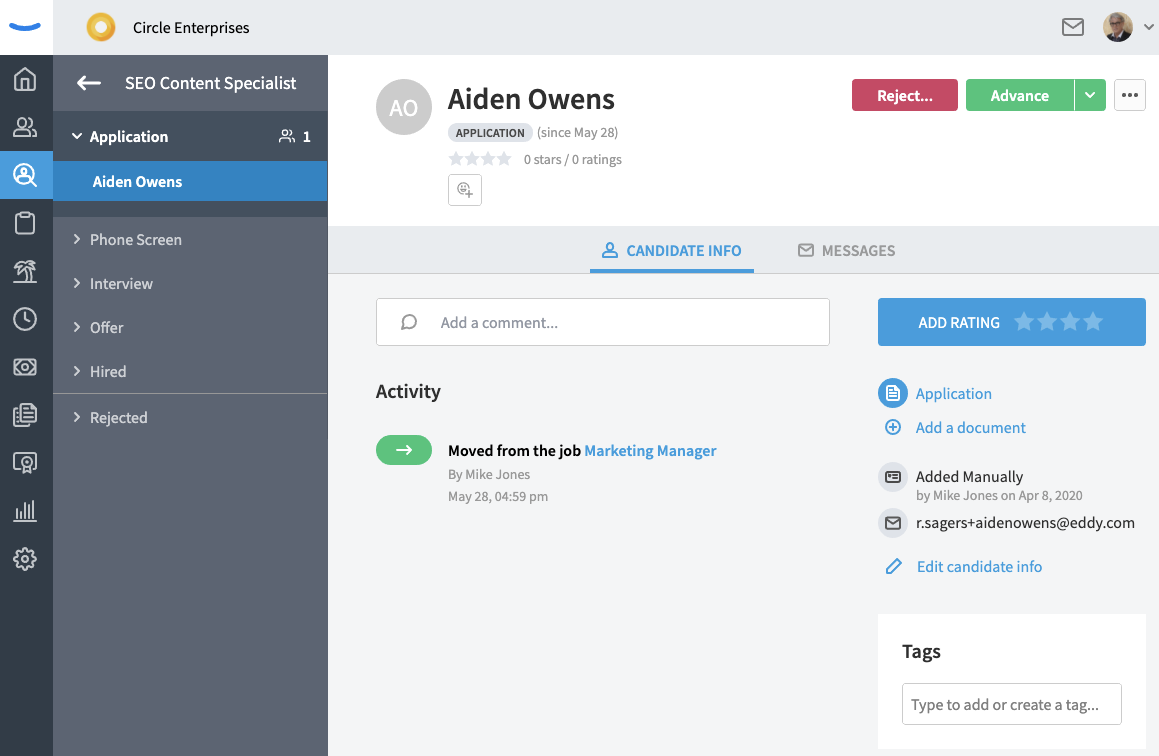 That said, the activity from the previous job has not been lost or deleted. To access comments, ratings, and information related to the previous job, simply click the job title link. All that information has been preserved and can be seen by clicking the link for the job.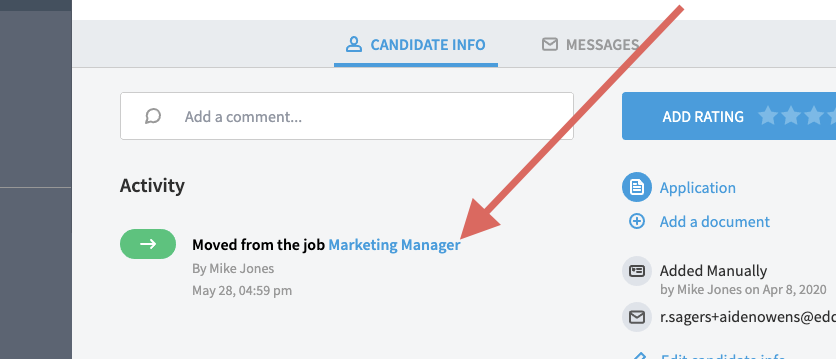 Clicking the job title link will return you to the candidate profile for the previous job. You'll no longer be able to add comments, ratings, or emojis in this old profile, but the record has been preserved. Notice that the top item in the activity feed is that the candidate has been moved to a different job. To navigate back to the candidate's current profile (in the new job) simply click the job title link.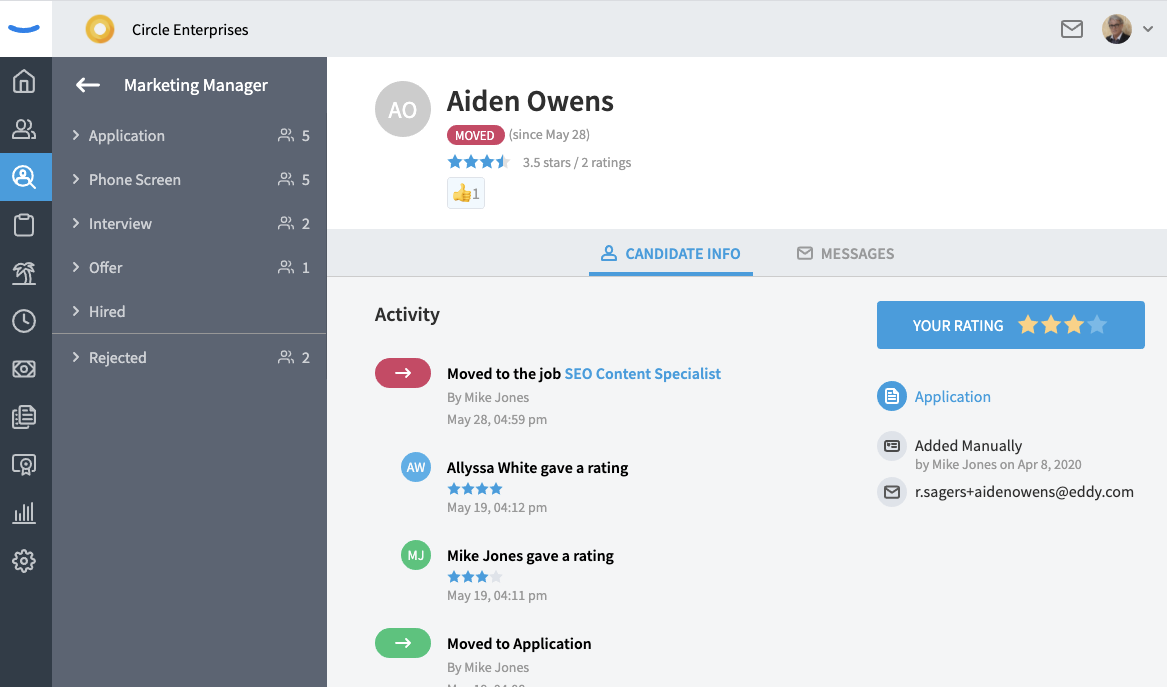 Who can move a candidate?
Only a Hiring Admin or the Hiring Manager has permission to move a candidate. The Hiring Admin can move the candidate to any other open job, while Hiring Managers can move the candidate to any other job they have permission to view or edit (either as Hiring Manager or Hiring Team Member).