How to Set Up a Scheduling Page
Eddy provides the ability to connect a calendar and create integrated scheduling pages to automate candidate interview scheduling. This allows candidates to self schedule interviews and helps streamline your process.
Page Set Up
The Hiring section features a Scheduling Pages option. This is where all scheduling links will be housed. HR Admins and Owner Admins will have the capability to set up a scheduling page for any person in the software that has a connected calendar.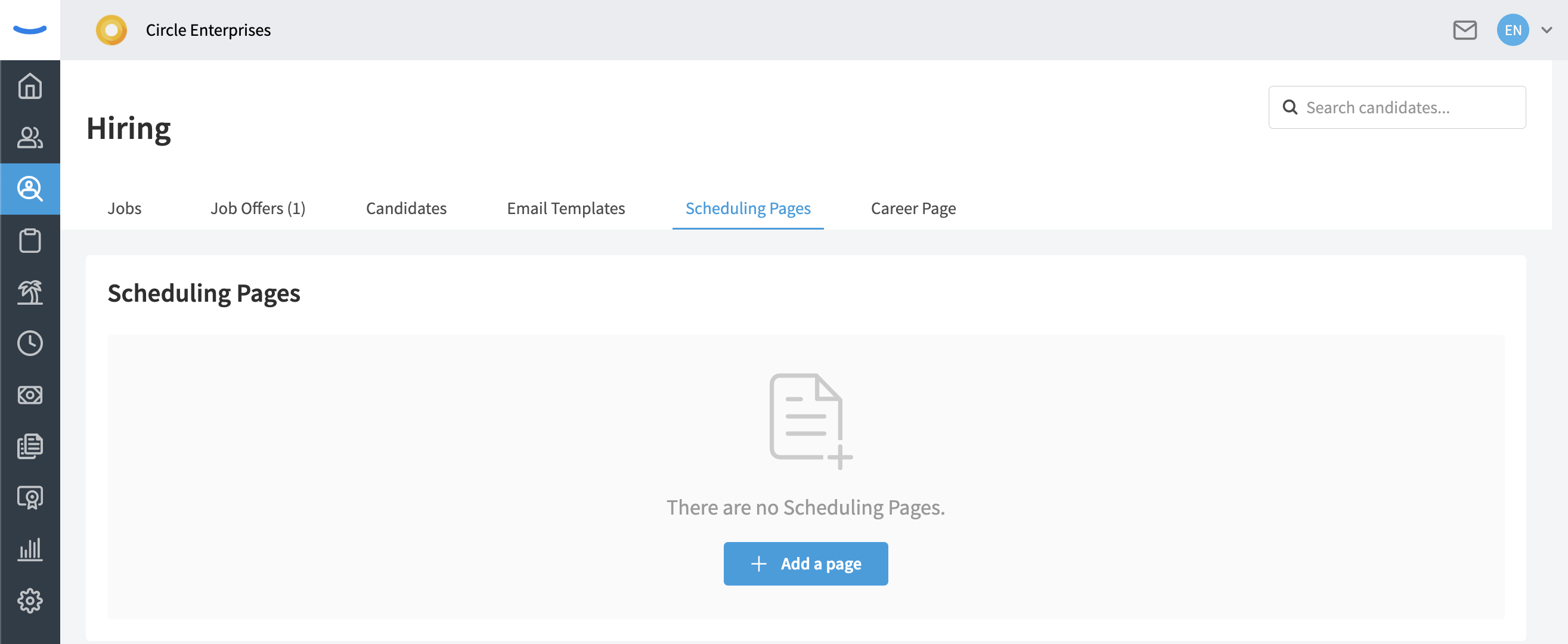 Select the person whose scheduling page is being set up from the dropdown list. If you are not seeing the person in your list, please direct them to connect their calendar via their account settings. Once connected, they will appear here. Keep in mind the page name will be visible to candidates.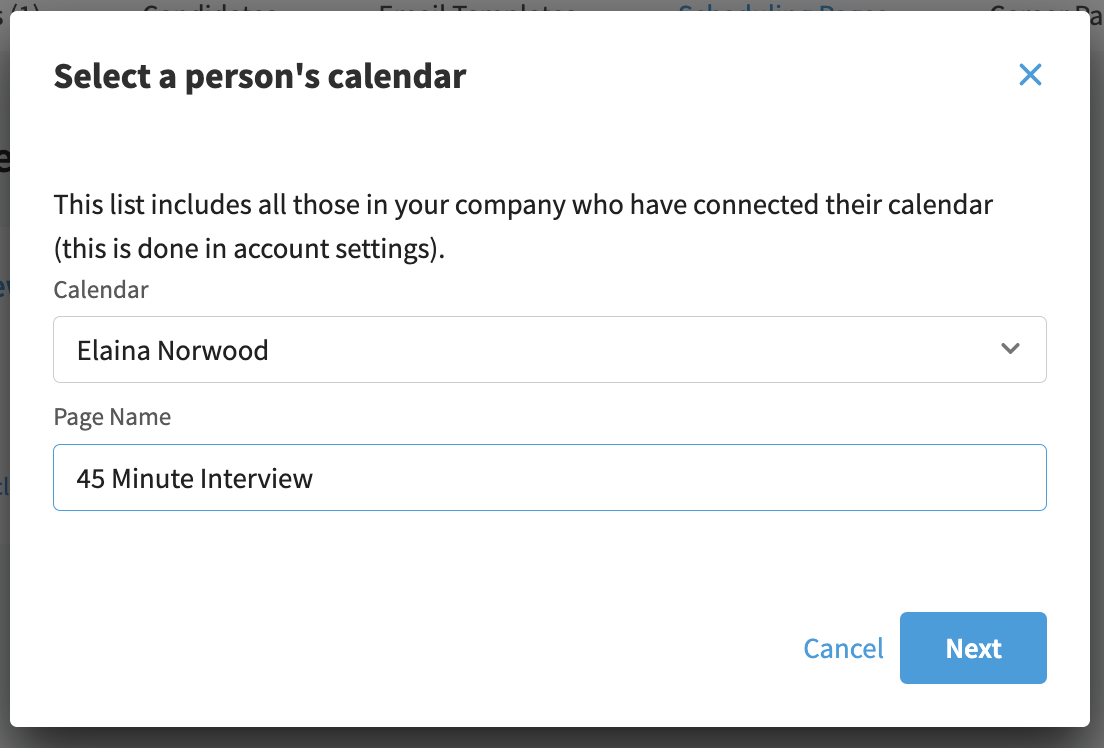 Create a Schedule
Eddy will allow you to go through a series of options to customize your scheduling page. You can determine the duration, notice, days of the week, time frames and more for each page.
You will be able to customize booking flows, email notices, and required information pre booking as you set up your pages.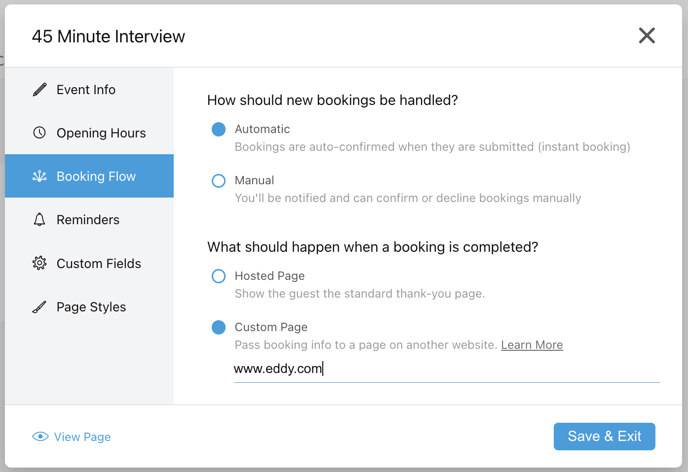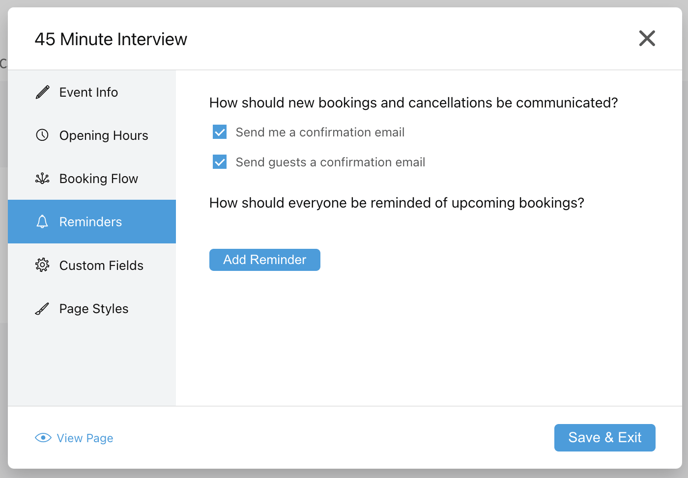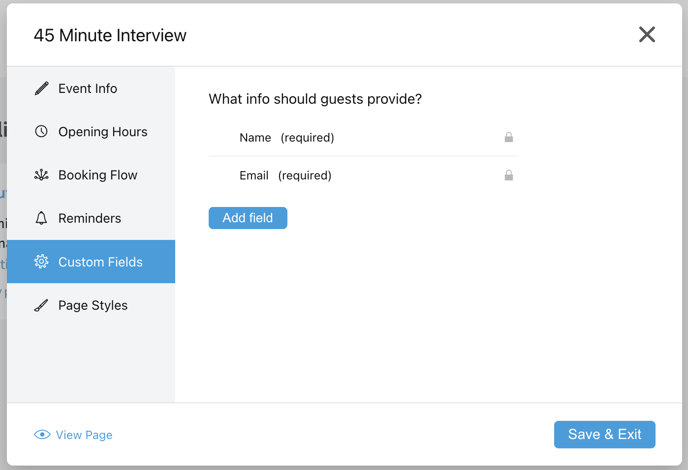 Manage the Scheduling Pages
Once the pages have been set up, you will be able to access them via the Scheduling Pages option. You can make any changes via the pencil icon or delete the page if needed. You can share the page elsewhere by coping the page URL.