The Performance Notes Report gives at-a-glance access of performance notes left on employee profiles.
What is a "Performance Note"?
A Performance Note is a note that can be left on an employee's profile by a manager or an admin. The Performance Notes section is meant to be a place where admins and managers can track information related to an employee's performance.
Performance notes are found on an employee's profile under the "Performance" tab.

What is the purpose of the Performance Notes Report?
Many admins want to be able to see if managers are consistently doing performance reviews with their direct reports. The "performance note" is the evidence of these performance reviews. Because admins do not have time to individually check every employee profile to see if a note has been left by a manager, they can use the Performance Notes Report to see which managers are leaving notes, who they're leaving them for, and how often.
How to Access the Performance Notes Report
This report can be access by HR Admins.
The report can be found in the "Reports" tab under the label "Performance Notes" in the "People Reports" section.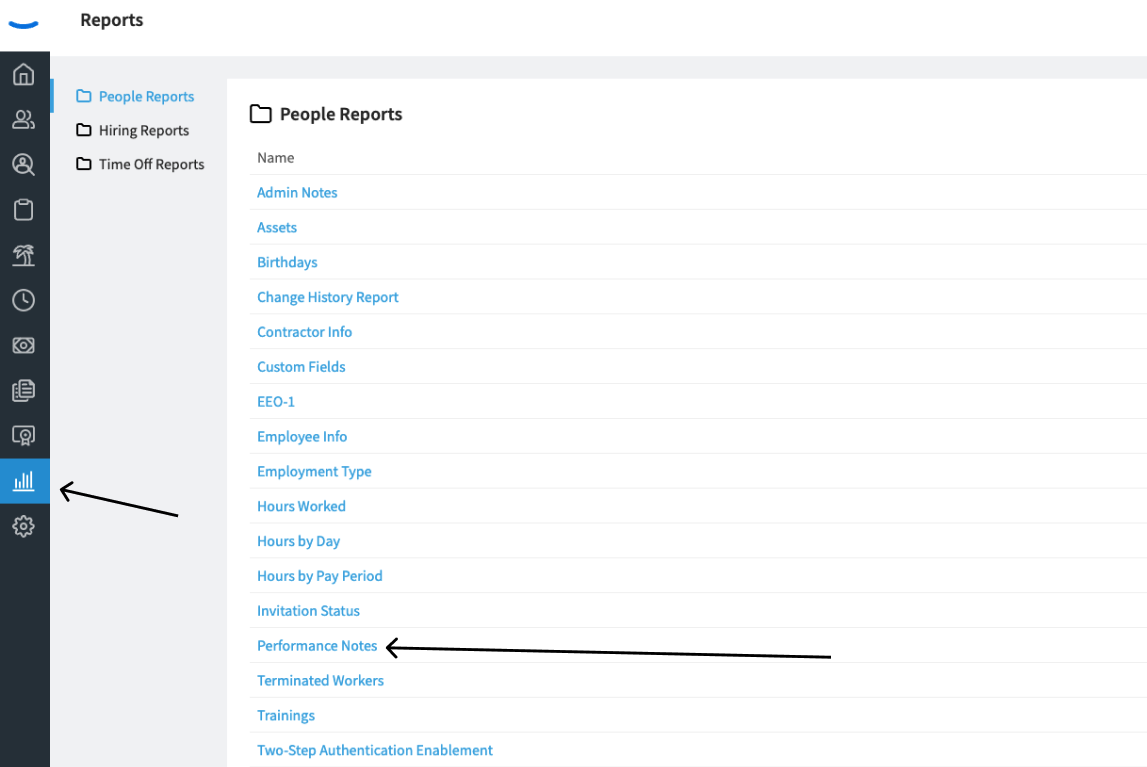 Performance Notes Report
The report displays the following information:
Note date
Note title
Note author
Note recipient
Note content
The report can be filtered by author, recipient, employment status, or a time frame.
The report is also searchable by note title.