Offer Letter Tracking and Notifications
Once you send an Offer Letter to a job candidate, how will you know when they've viewed it or signed it? Eddy makes these events visible.
Offer Letter Tracking
Once an offer has been sent, you'll be able to track its status by clicking into the "Job Offers" tab on the Hiring page.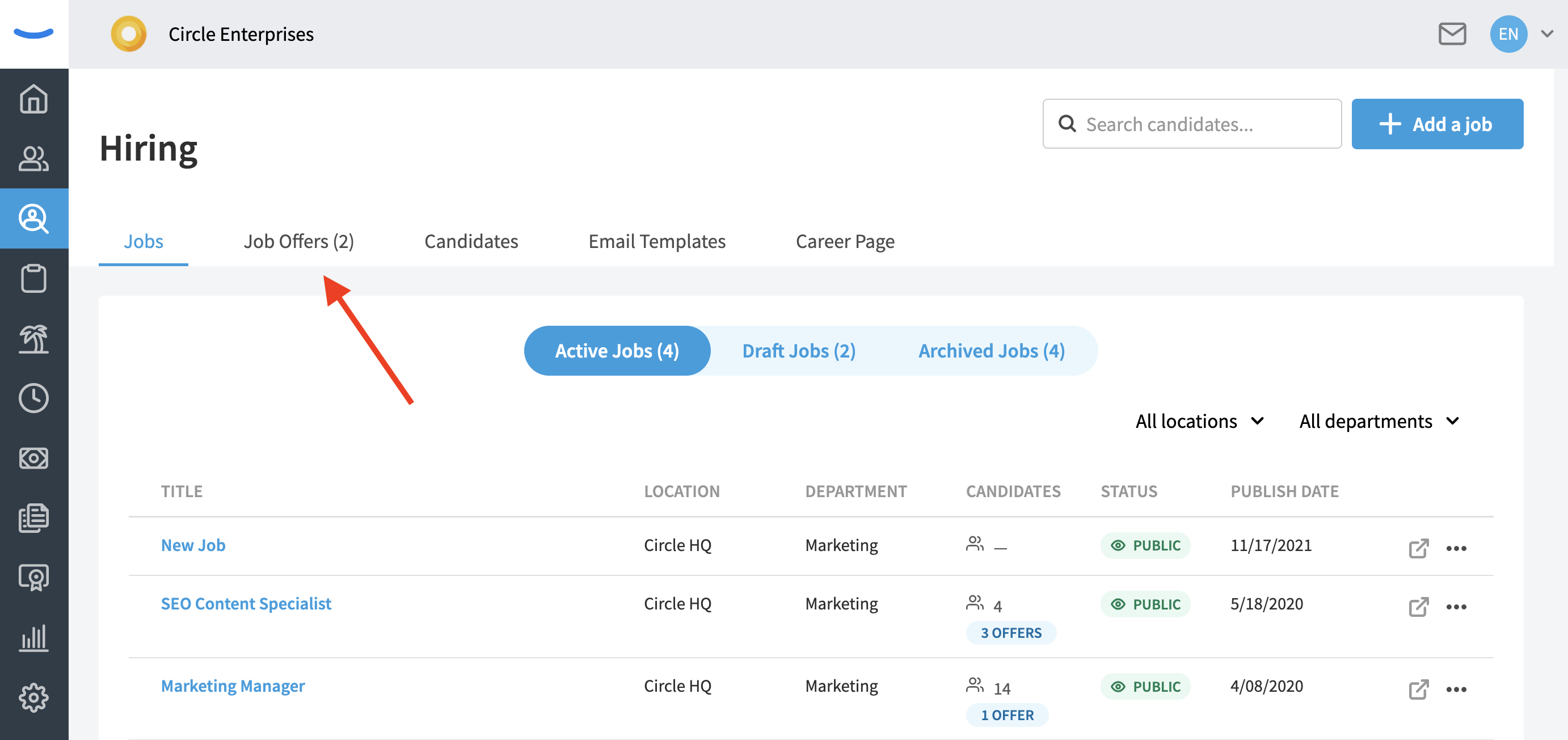 The icon with the number will let you know at a glance how many job offers are currently pending.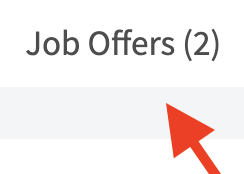 By clicking on the "Job Offers" tab, you'll see relevant information about your pending offers. You'll see which candidates the offers were made to, what position they're for, as well as when the offer was extended and when the offer expires.
You'll also see information about whether or not the candidate has viewed the offer.
Once an offer is accepted, the accepted offer will appear in a new "Accepted" section of the Job Offers page. The candidate will remain in this "Accepted" section until they have been added as an employee and officially hired.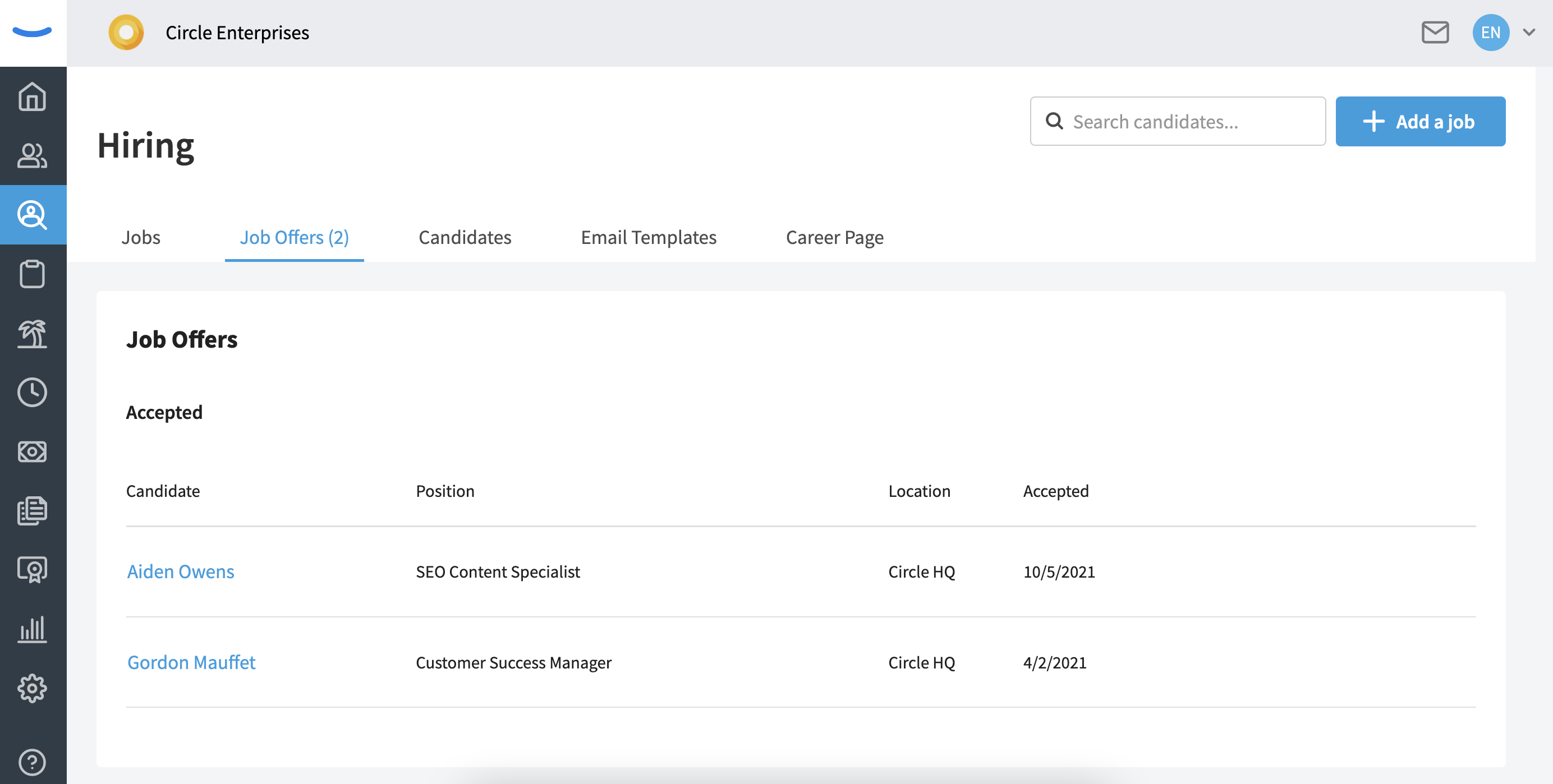 Notification of a Signed Offer Letter
The Hiring Manager and the Creator/Sender of the Job Offer (if they are different people) will both receive an email notification as soon as a job candidate signs an offer letter.
The email notification will have a button that links directly to the job candidate's profile.