With Eddy, it's never been easier for employees to make Time Off requests. At the time of the request, employees will know just how many hours they have available to them and will be able to specify specific dates they wish to take off. They'll also be able to leave a note for the person who will approve the request, explaining the reason for the request.
How to Request Time Off Overview
How to Initiate a Time Off Request
In order to make a Time Off request, an employee must belong to at least one Time Off policy. When an employee is attached to one or more policies, they will have the ability to make a request for those policies on their homepage, as well as in their employee profile.
On an employee's home page, they will see their time off balances, as well as a button to request time off on the right side of the screen.
The other location for an employee to request time off is from their employee profile. When an employee navigates to their employee profile, they are able to click on the "Time Off" sub tab. Here, they will be able to see which policies they belong to and what their balance is for each policy.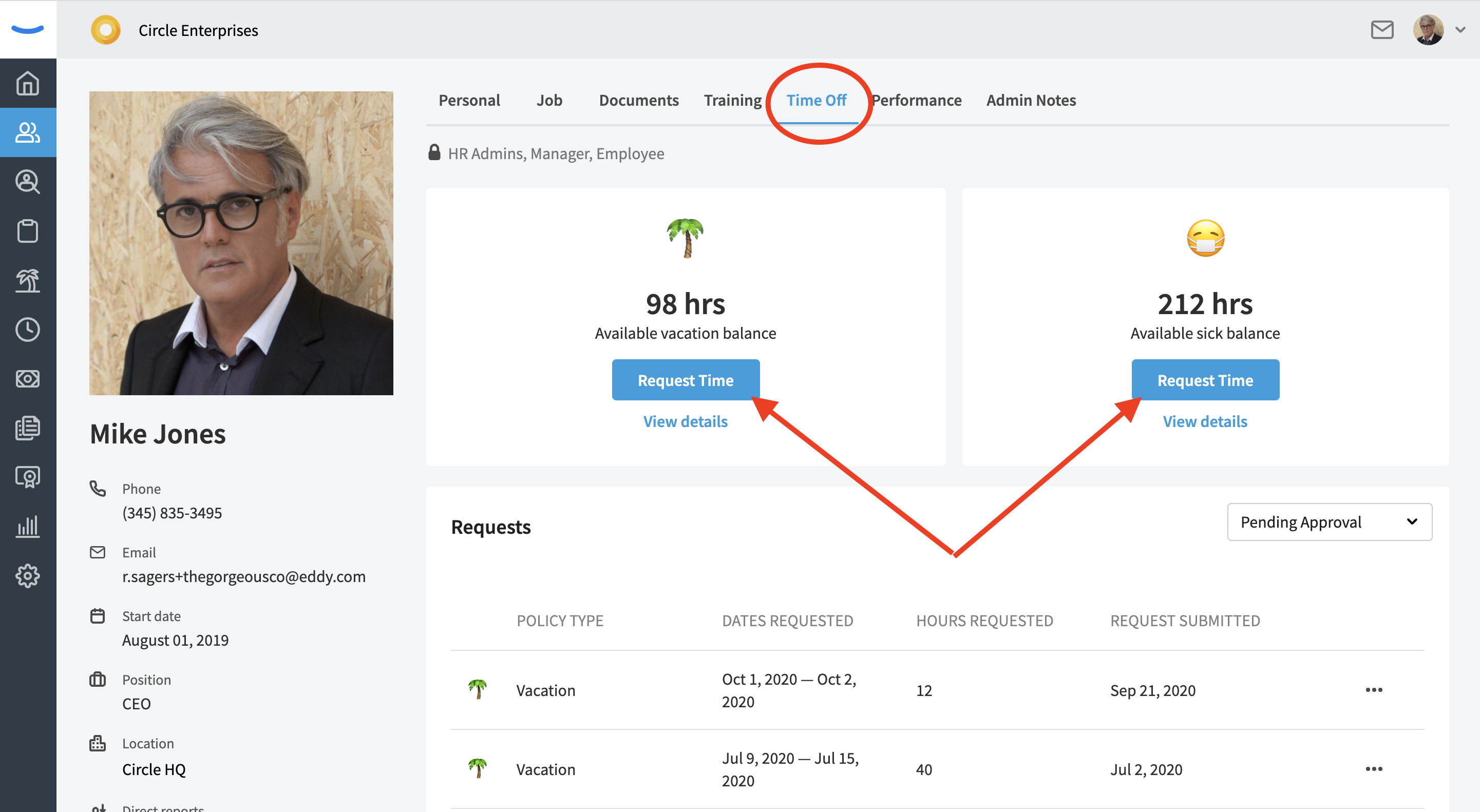 Creating a Time Off Request
An employee can create their time off request by clicking on the "Request Time" button, located on both the home screen and the employee profile.
Clicking the button will open the Time Off request modal.
Here, the employee will be able to specify the dates they'll be gone, the hours they'll be gone for each day, and they'll be able to add a note, explaining the reason they're going to be gone.
Based on the number of hours the employee is requesting, they'll also be able to see on the modal what their remaining balance will be if their request is accepted.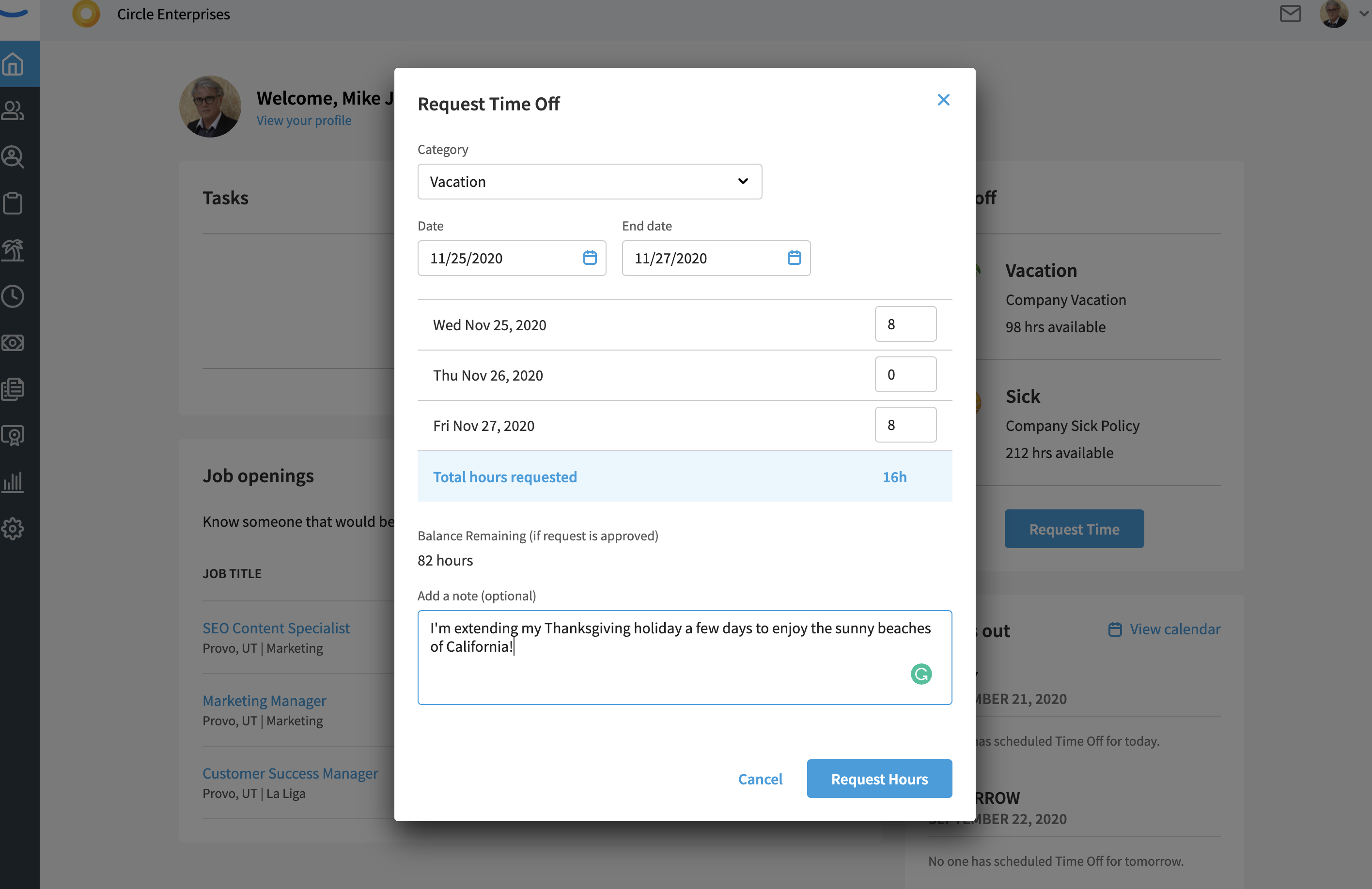 In the case that an employee requests more time than they have in their available balance, we will display to them a message that they're requesting more time than they have earned. Their remaining balance will appear in red, signaling that they're requesting too much time.
In these situations, Eddy will allow negative balance requests to be requested. Eddy will notify the recipient of the request that the employee is asking to take off more hours than they have earned. The approver will be able to approve negative balance requests if they so choose.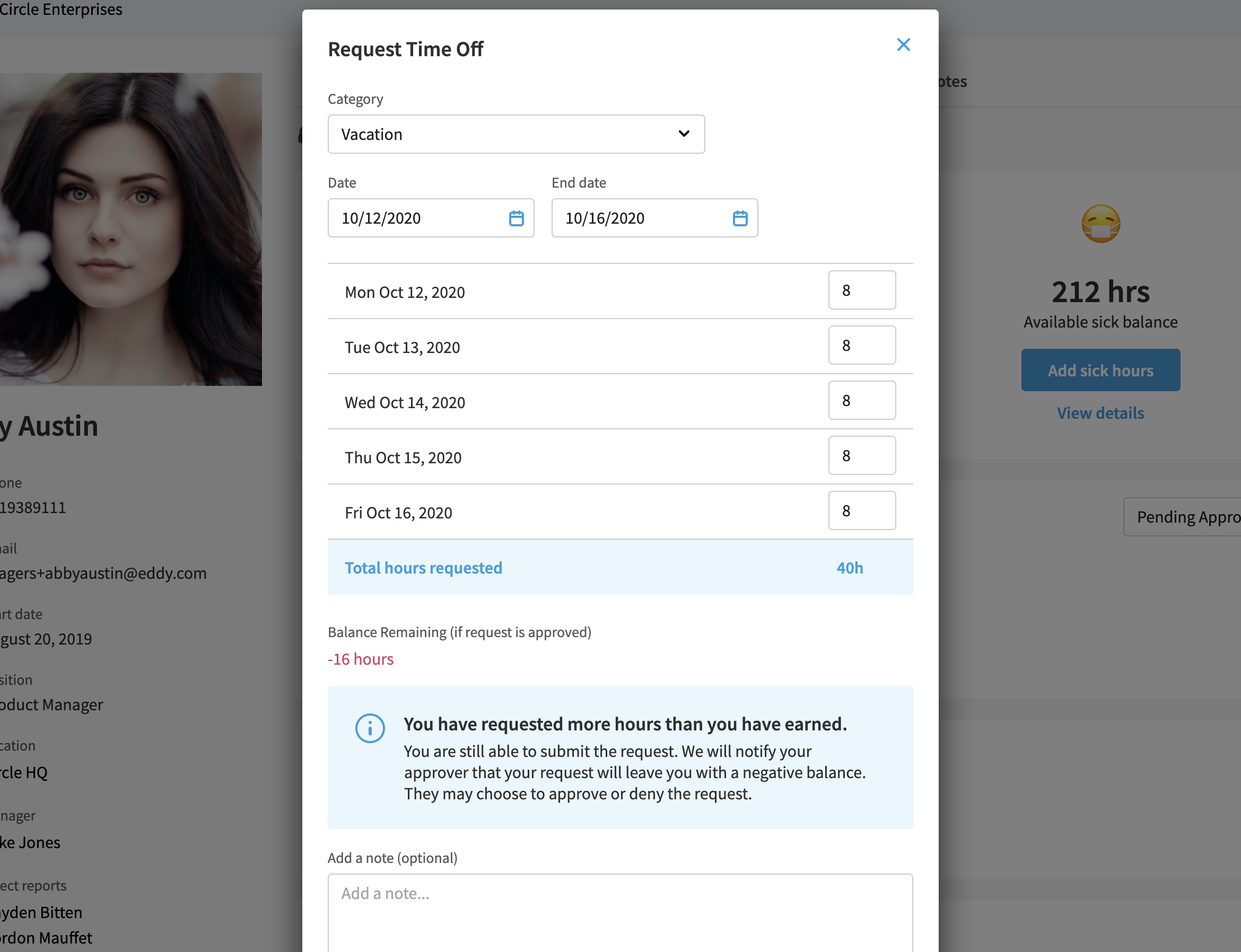 When an employee has completed the modal with the details of their request, they can hit the "Submit" button.
Viewing the Status of a Request
An employee can view the status of their Time Off request in their employee profile. Within the Time Off section, the employee will be able to see their requests that are "Pending Approval" or "Denied."
When an employee submits a Time Off request, it will appear here as "Pending" until a company admin approves or denies the request.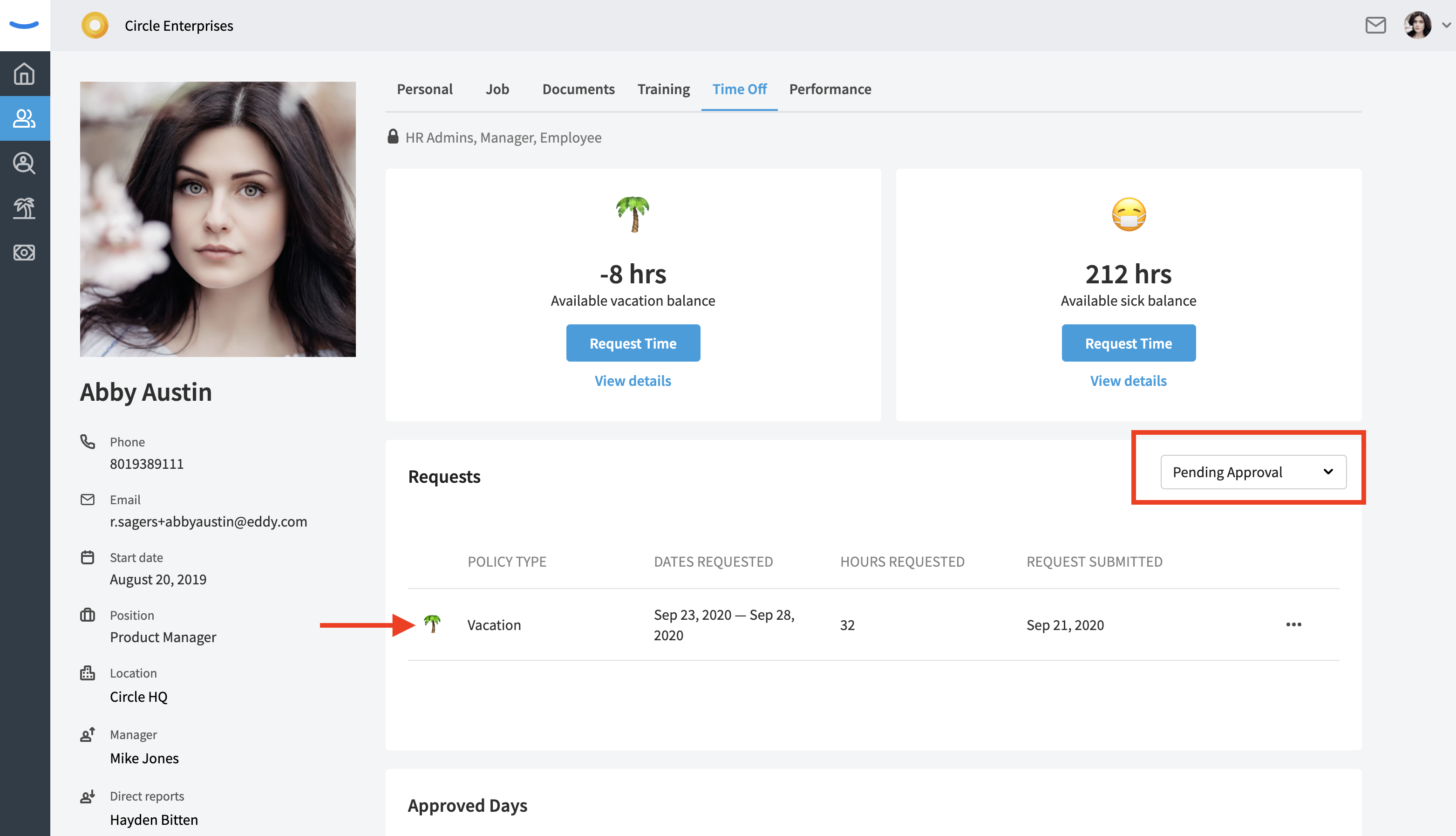 Once a request has been approved, the days that were approved will appear in the "Approved Days" sub tab of the Time Off section within an employee's profile.