Terminated Workers Report
Eddy provides a report showing all terminated people in one easy to view place. This report has a breakdown of basic job information and termination details.
Terminated Workers Report
To access the Terminated Workers Report, select the 'Reports' tab on the left menu. In the 'People Reports' section, you will be able to view a list of available reports. Select the 'Terminated Workers' report.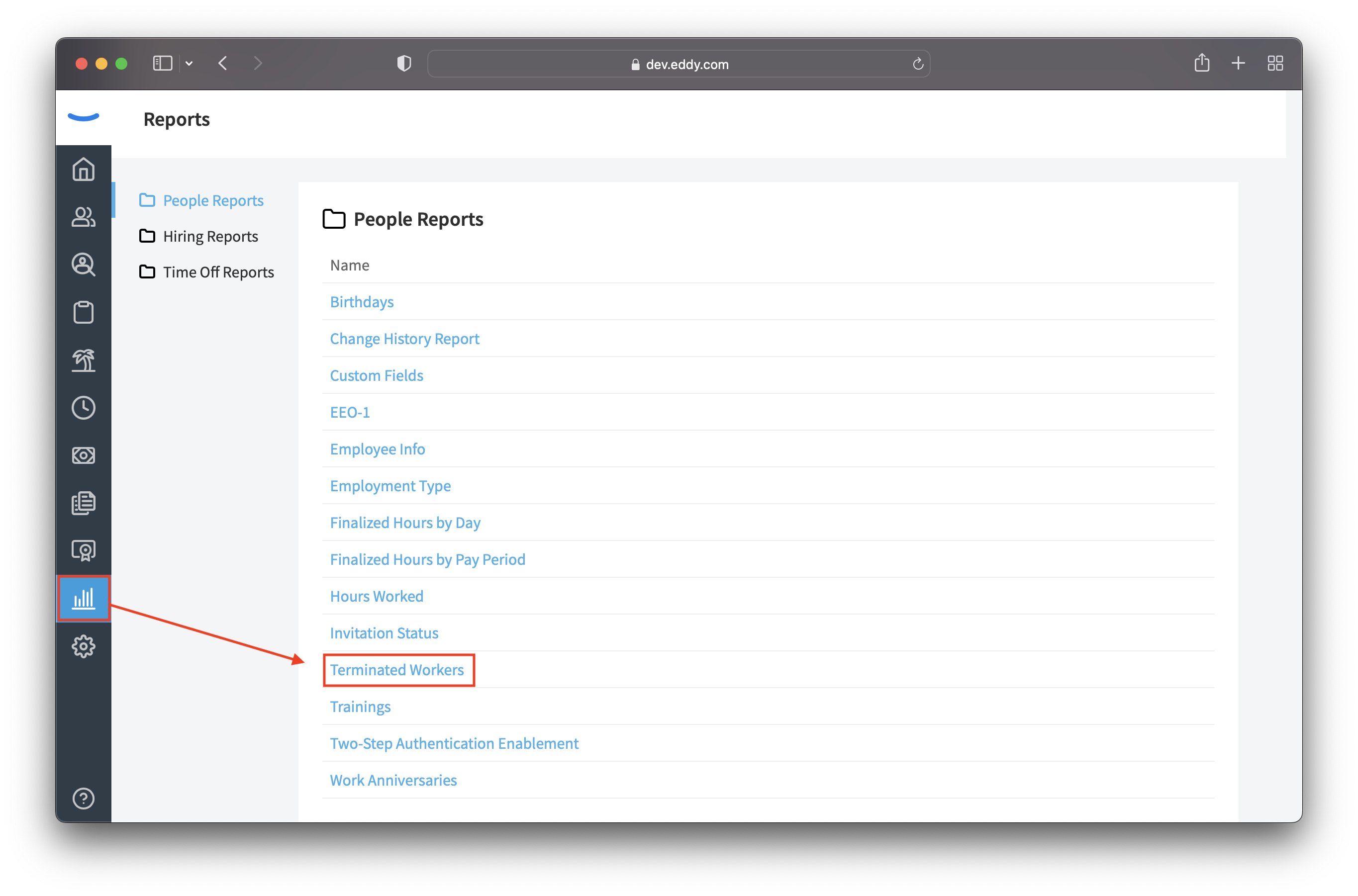 Once selected, you will be able to filter the employees by department, location, employment type, employment status, termination type, and reason for termination. This report can also be downloaded as a CSV.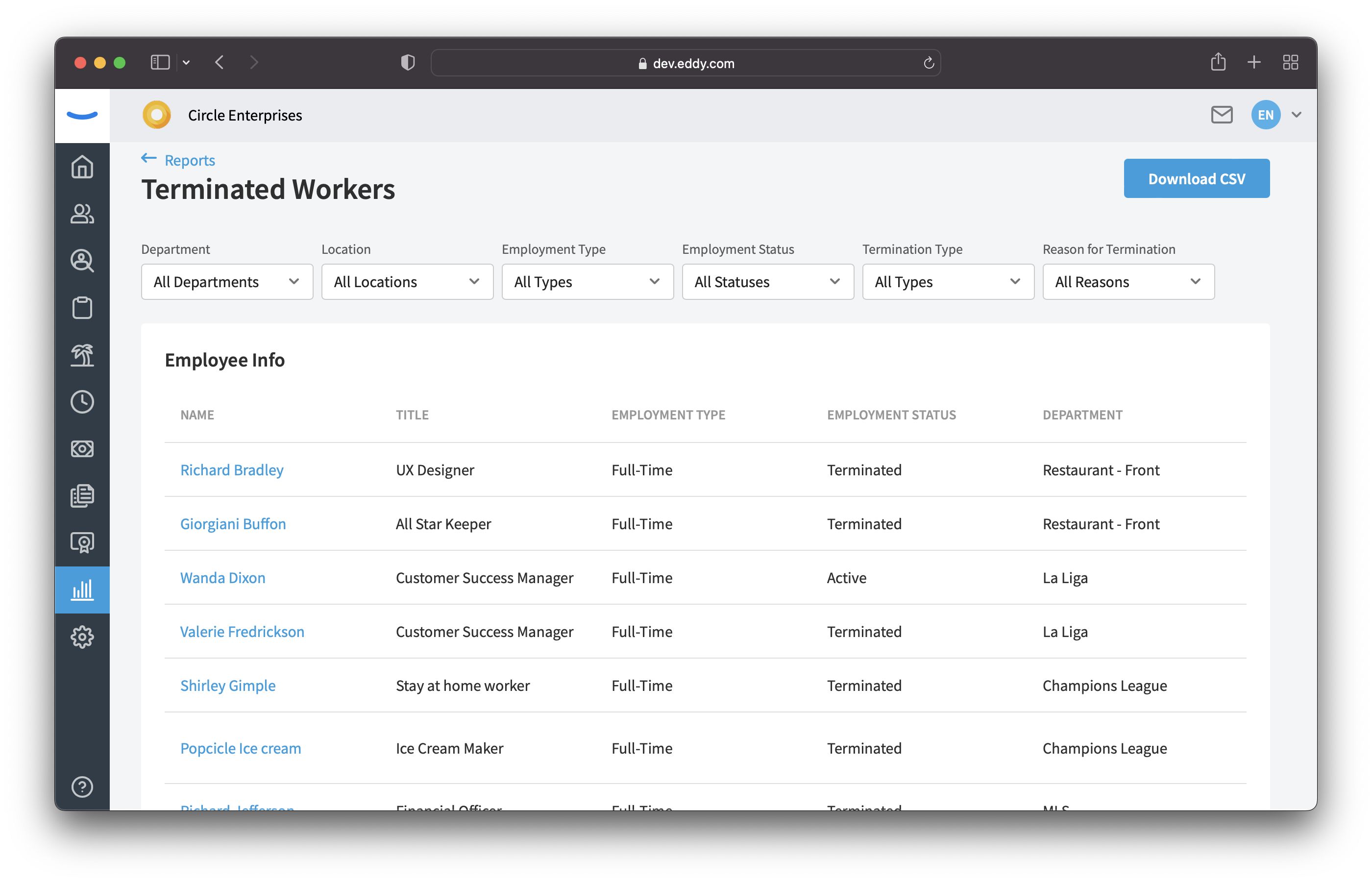 Please keep in mind, if a person is rehired in the software, they will still show on this list under the employment status of Active.