Now that you've sent your new hire all the information, documents, and tasks they'll need to be prepared for their first day, you can track their progress in the Onboarding section of the product.
High Level Onboarding Status View
Eddy shows a list of all employees who are in the process of being hired, when they will start, and what percentage of their tasks they've completed. Employees remain on this list until all assigned tasks are completed, and it is at least two days past their start date.
Additionally, any new hires that have yet to be invited to Eddy appear on this list with a link to send their invitation.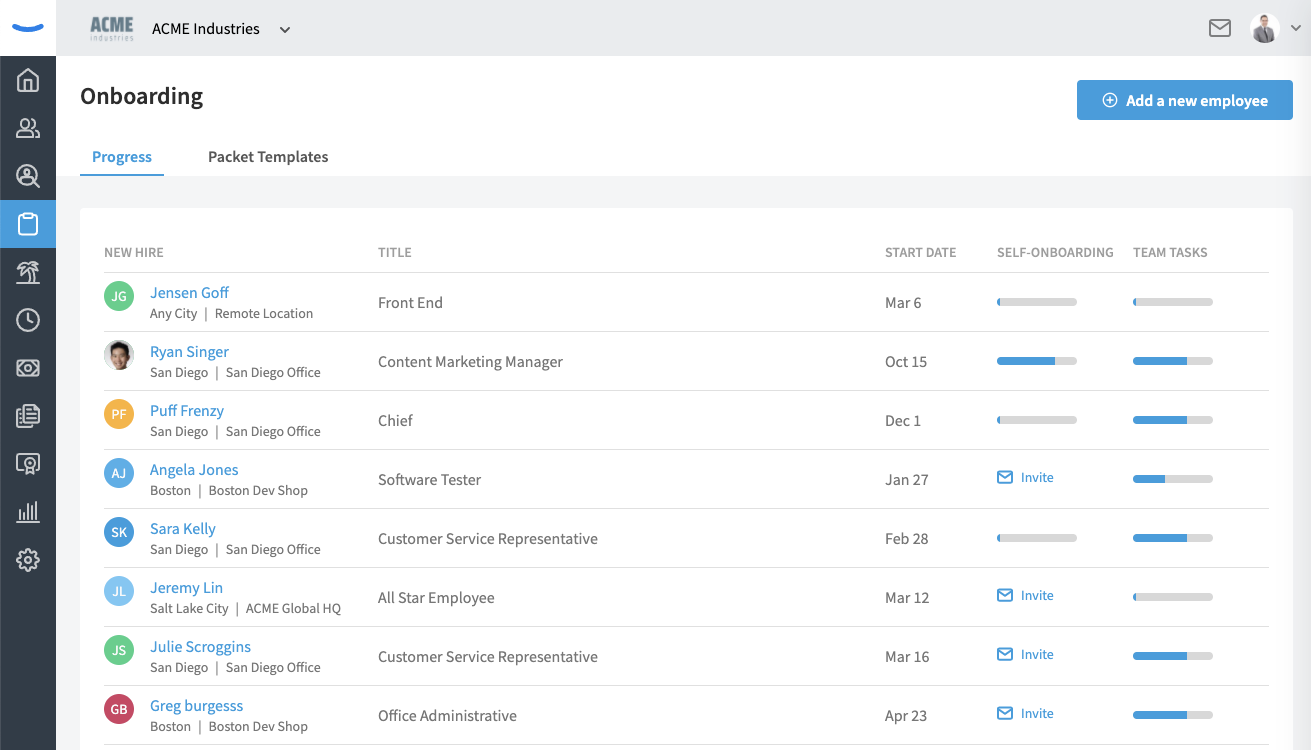 Individual Onboarding Progress
To dive into the details of an individual employee's onboarding progress, simply click on their name in the Onboarding section. By doing so, you'll be taken to the "Onboarding tab" within that specific employee's profile, and you'll be able to see the completion status of all the tasks assigned to them.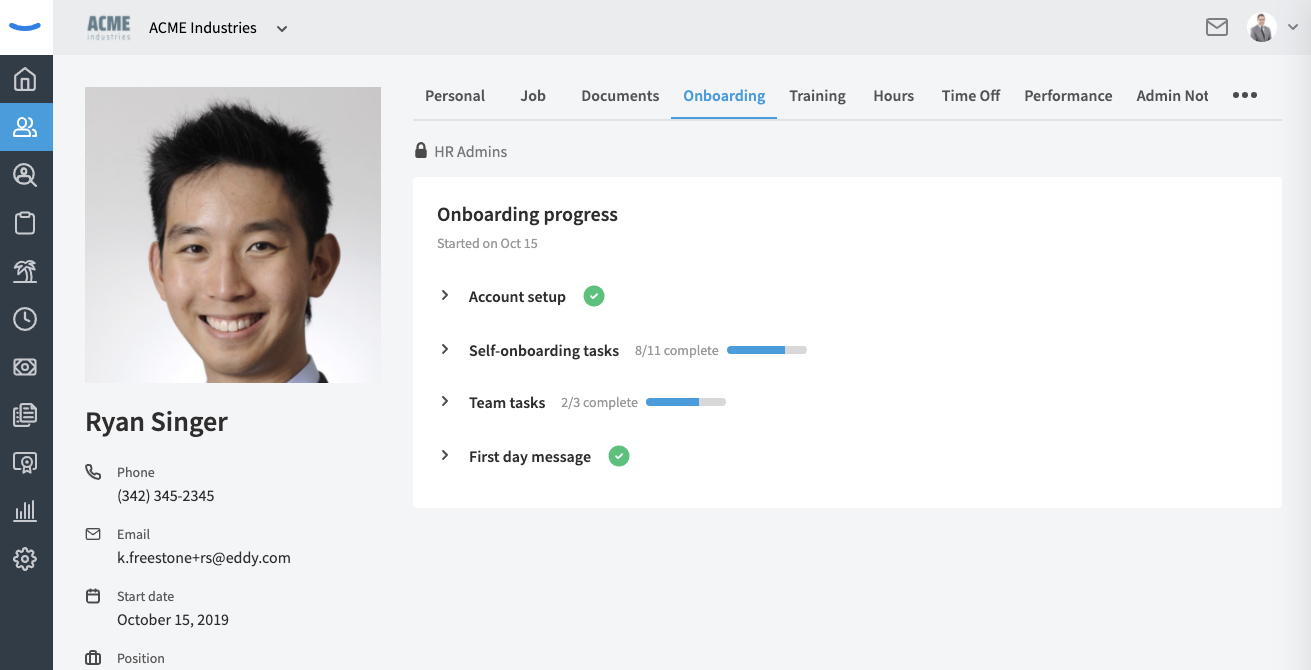 In the example above, we can see that this employee has completed 8/11 self-onboarding tasks and that 2/3 team tasks have been completed. We can also see that the employee has already set up his Eddy account and has viewed his first day message.
To see which tasks have been completed and which tasks are still outstanding, click on the drop-down icon beside any of the tasks. Doing so will show you an extended view and allow you to see what has and has not been done.