Trainings Report
Eddy makes it really easy to see which trainings or certifications each of your employees have completed. By visiting the Training report, you'll be able to see all of this information in one place.
Trainings Report Overview
The trainings report is available in the reports tab in the people reports section. This comprehensive report lets you see all trainings recorded in Eddy and is sorted by person. Each person can have multiple trainings recorded.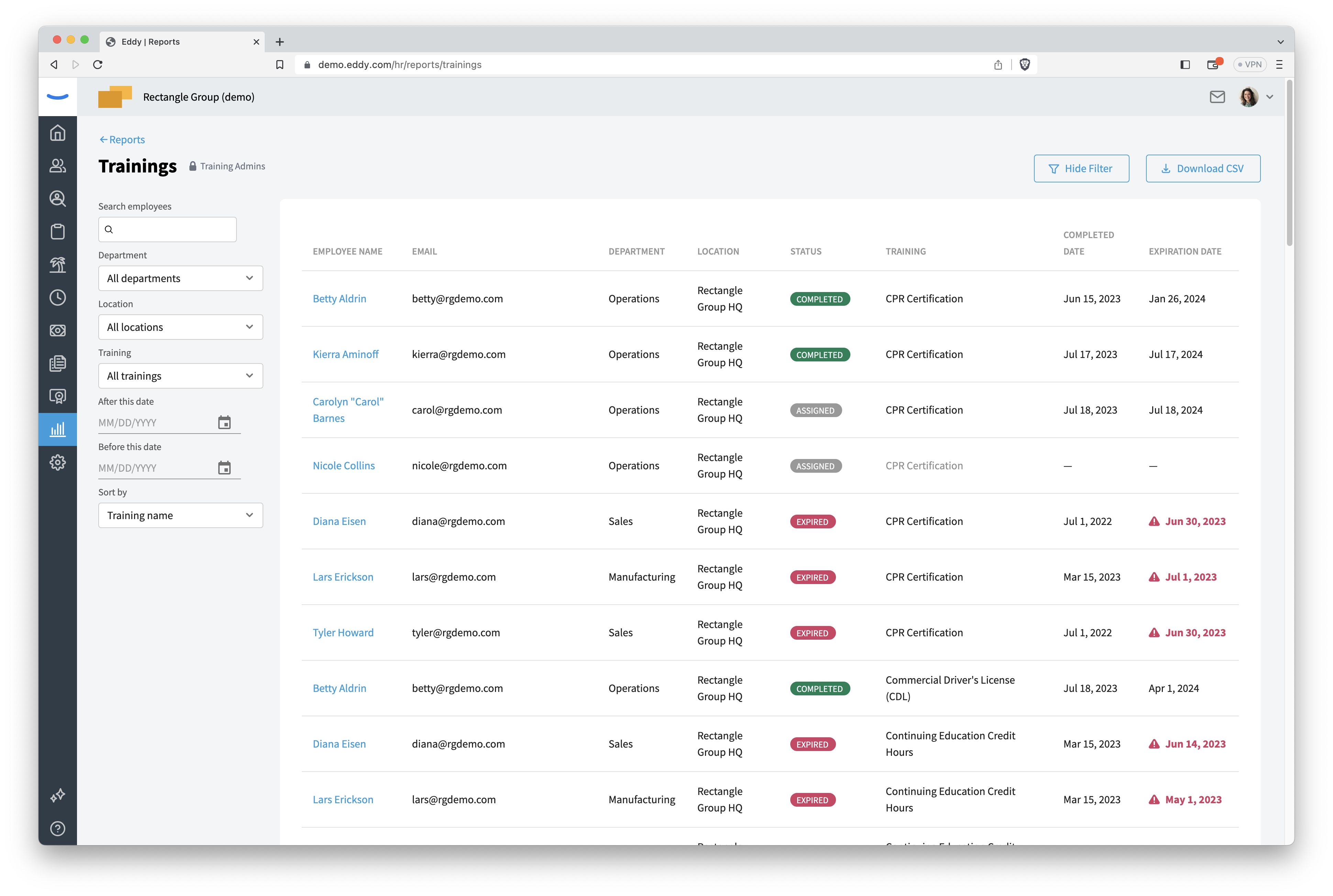 You can filter this report by person, department, location, training, and date.