Have you ever asked yourself how long the hiring process takes on average? Estimates range from ten to fifty labor hours. You can drastically shorten that time by using pre-screening questions. Ask these questions to let your ATS do the initial sifting for you so you don't waste time on unqualified candidates.
Adding Custom Questions
Adding custom questions to a posting is straightforward. When adding a new job, the option to add screening questions is part of the flow.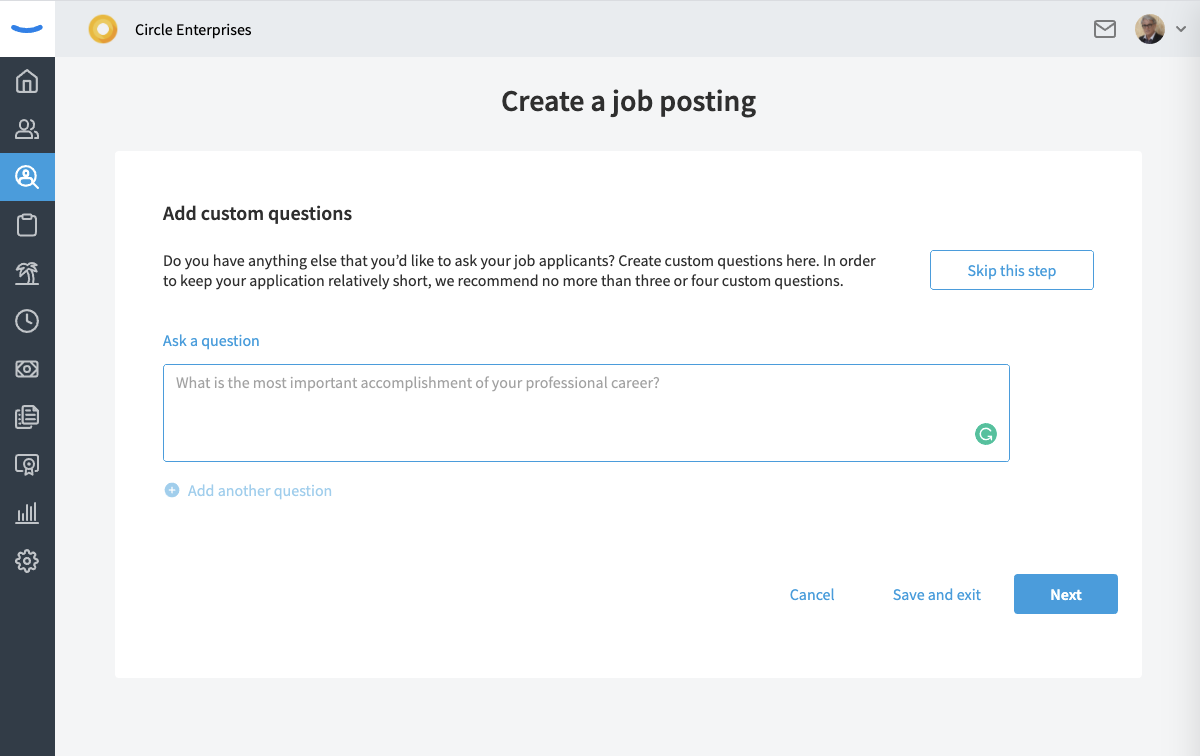 What to ask
The types of questions to ask can vary depending on the job and the job requirements. For example, if you find you are getting a lot of candidates who don't have enough work experience or don't have the required skills mentioned in the job description, you can ask questions such as the following:
How many years of professional experience do you have as an accountant?
How many years of experience do you have programming with Angular/React javascript frameworks?
Have you ever made the Kessel run in under twelve parsecs?
For jobs that require shift work, you may want to ask about specific shift availability. For example:
Our job shifts are weekdays 5:00 a.m. to noon, noon to 5:00 p.m., and 5:00 p.m. to midnight. Which of these shifts are you generally available for?
Sometimes you'll want to screen out applicants who can't commit to long term employment if hired. You can ask:
If hired, are you available to work after the summer season is over?
What not to ask
Don't ask for information that could lead to unintended bias by the hiring team. Here are some examples of what not to ask about:
Age
Citizenship
Disability (includes alcoholism)
Pregnancy Status
Marital Status
Race, Color, or National Origin
Religion
Sex, Gender Identity, or Orientation
Where to see candidate responses
Candidate responses show on the candidate profile for candidates in the "Application" stage. For candidates you have advanced, you can get a review of the application by clicking the "Application" link.