Paper Checks for Eddy payroll
What does a generic paper check look like in Eddy?
Here is an example of what a paper check looks like in Eddy: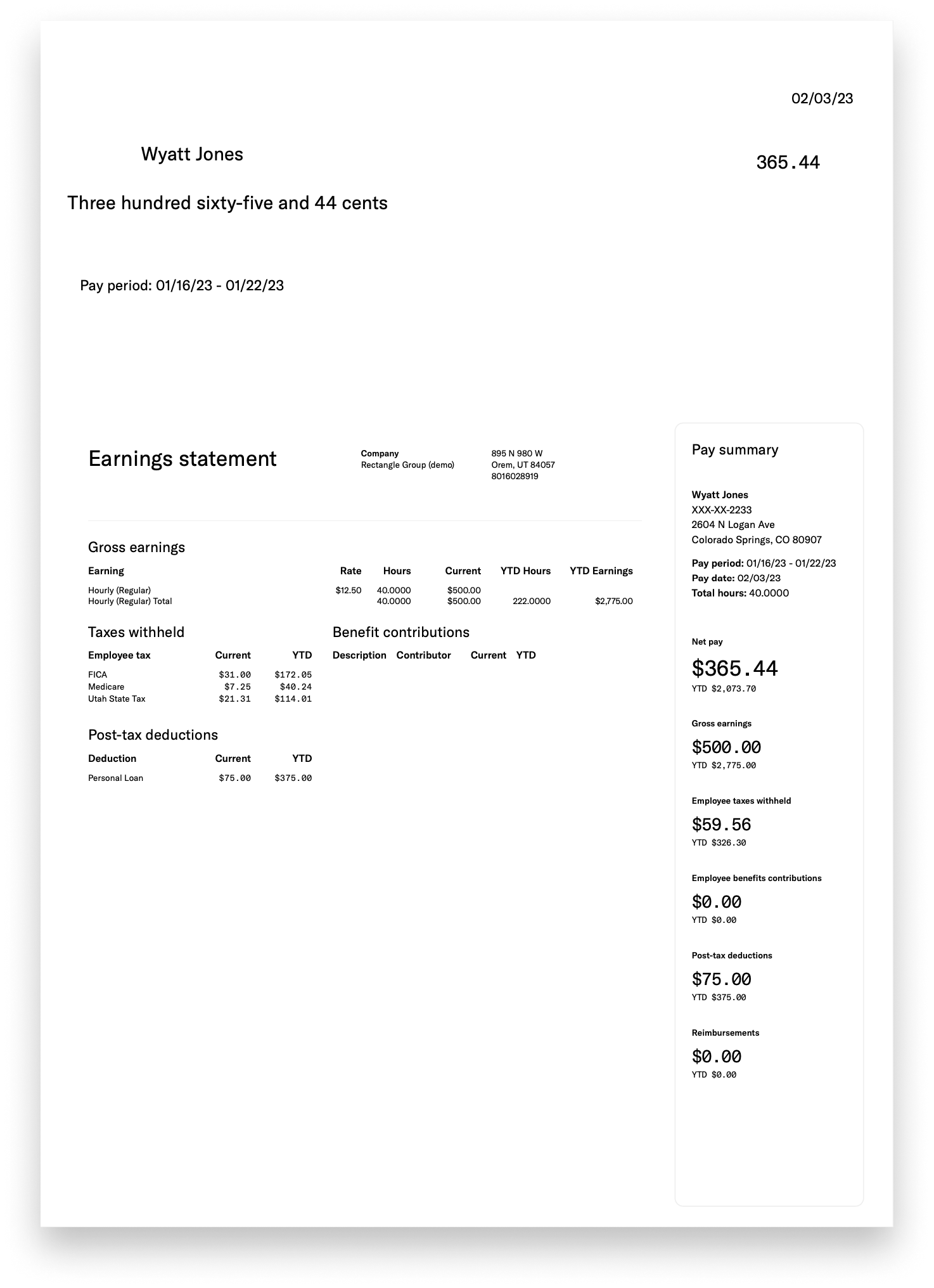 What Check Stock do I need for paper checks in Eddy?
Paper checks in Eddy are printed on the top one-third of the page with the bottom two-thirds reserved for the paystub.
Eddy supports the DLT104 check format. This format is the check-on-top custom check stock format that is widely available from check printing vendors including Staples and Office Depot.