Say goodbye to digging through emails and PTO request slips when trying to remember who took time off when, and how much time was taken. Eddy simplifies this process by allowing admin users to see a complete history of their company's time off requests. Now, with a couple of clicks, you can see a history of requests that were paid as well as the ones that were denied.
View History of Time Off Requests Overview
Viewing "Pending" Requests
Eddy allows a user with HR Admin permission to see all the pending requests for the company. This is done by clicking on the "Time Off" tab. You'll land on the "Requests" sub-tab, and the dropdown filter is set to show the "Pending" requests by default.
An admin can approve or deny the pending requests by clicking on the "Review Request" button.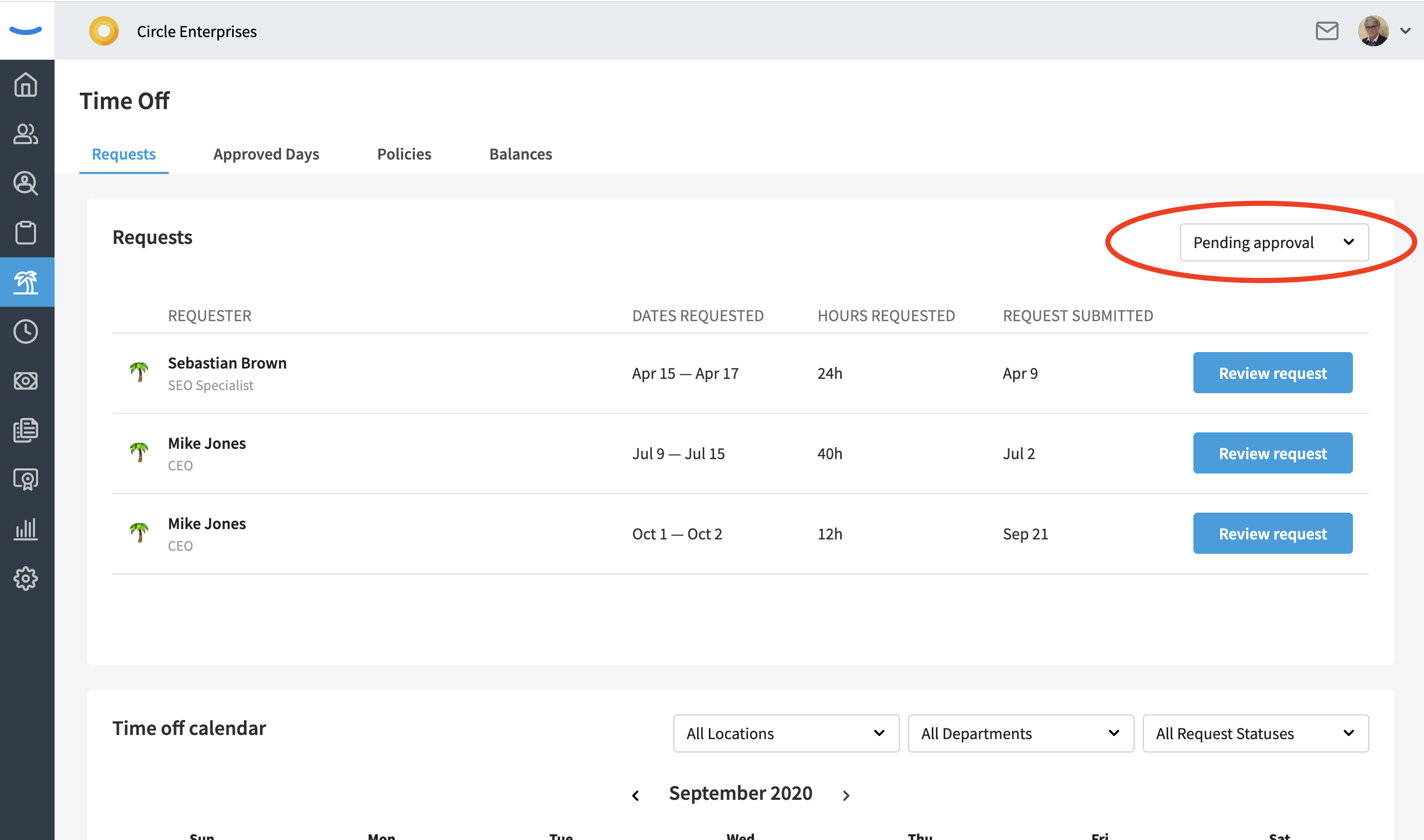 Viewing "Denied" Requests
You can click into the filter and select the "Denied" menu item to view all the Time Off requests in your company that have been denied.
You'll notice that when the "Denied" filter is selected, a second dropdown menu appears on the screen. This allows you to look at denied requests for a certain period of time. By default, you'll see requests that have been denied in the last seven days when you land on this page.

Clicking into the time range filter, you'll see option to look at denied requests from the last 30 days, last 6 months, last year, or from the time you started your account with Eddy. This allows admin users to see a complete history of all denied requests within their company.
Viewing "Approved" Requests
Eddy allows you to view the upcoming Time Off requests that have been approved but have not yet taken place. To see these approved requests, click on the "Approved Days" sub-tab.
All the upcoming approved days will appear in this list.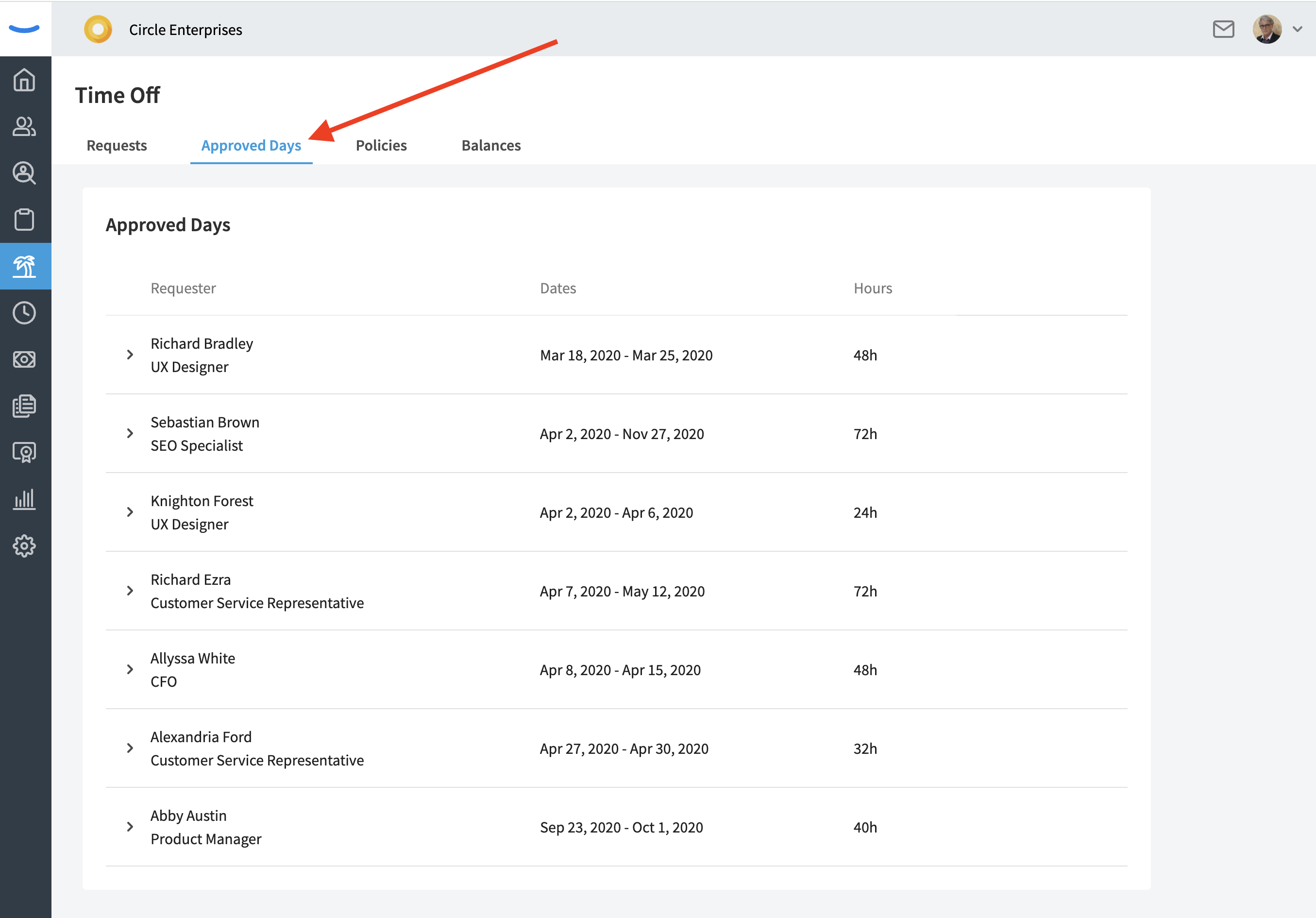 Once "Approved" requests pass, they will no longer display in the "Approved Days" section.
Viewing "Paid" Requests
A "Paid" request is a request that the employee is approved to take, and the employee actually takes the time off that they were scheduled for.
To see all the previous paid requests for your company, you must navigate to "Time off Taken by Day" report that is found in the "Reports" section of Eddy.
Click into the report and select a date range.
Once you've selected a date range, you'll be able to view all the Paid Time Off hours taken by employees during that specific period of time.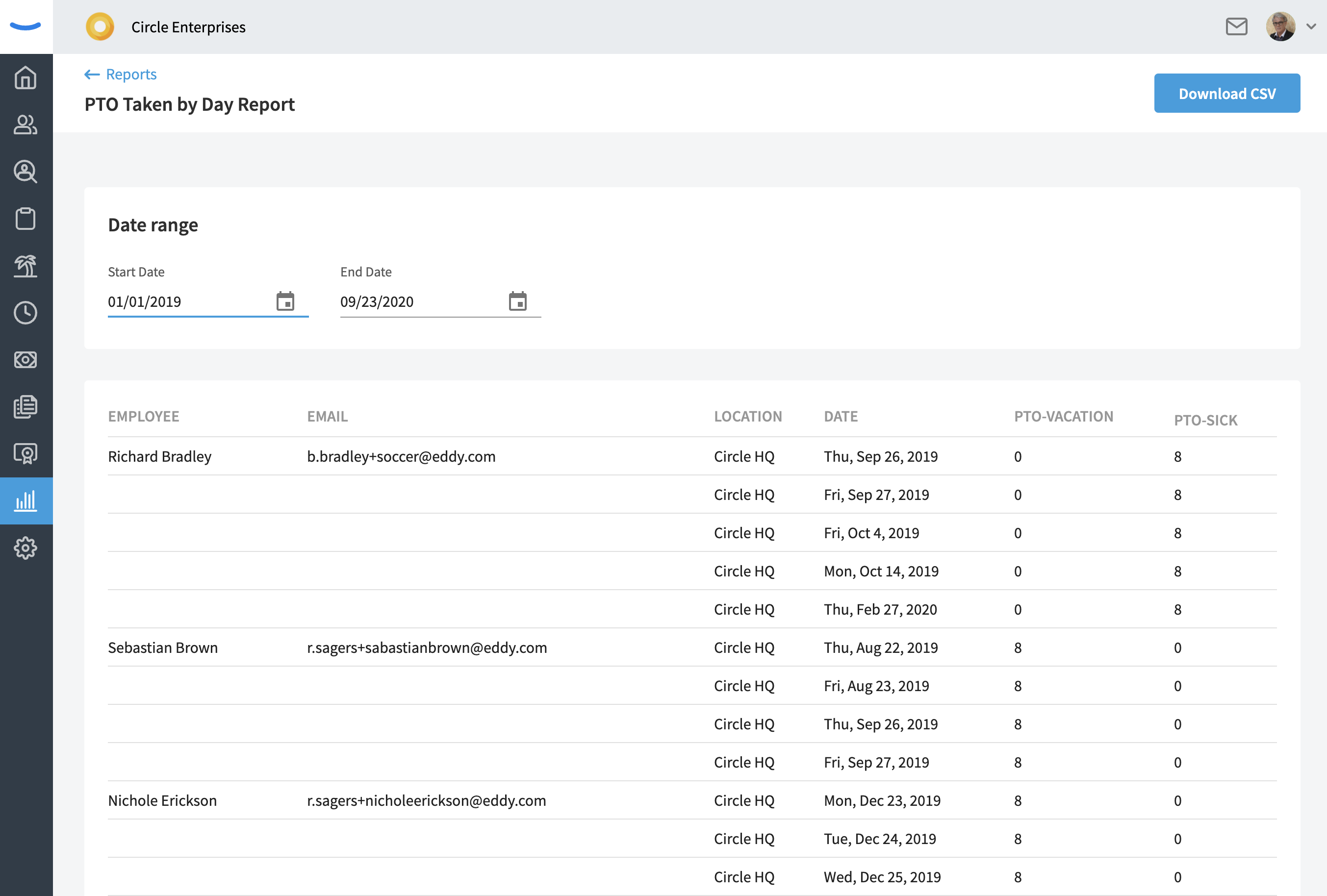 You can download this information to a .CSV file by clicking the "Download CSV" button on the top right of the screen.