Eddy makes it easy to immediately find your job posts on any of the free job boards we publish to.
After a job has been published through Eddy, it's normal to want to see that job post "out in the wild" on the various free job boards to which Eddy publishes.
Eddy makes this easy.
First, click into the job that you're interested in.
Second, click on the "Job Posting" tab.
On the left-hand side of the page, you'll see links to various job boards.
Click on the link, and we'll immediately execute a search for your job.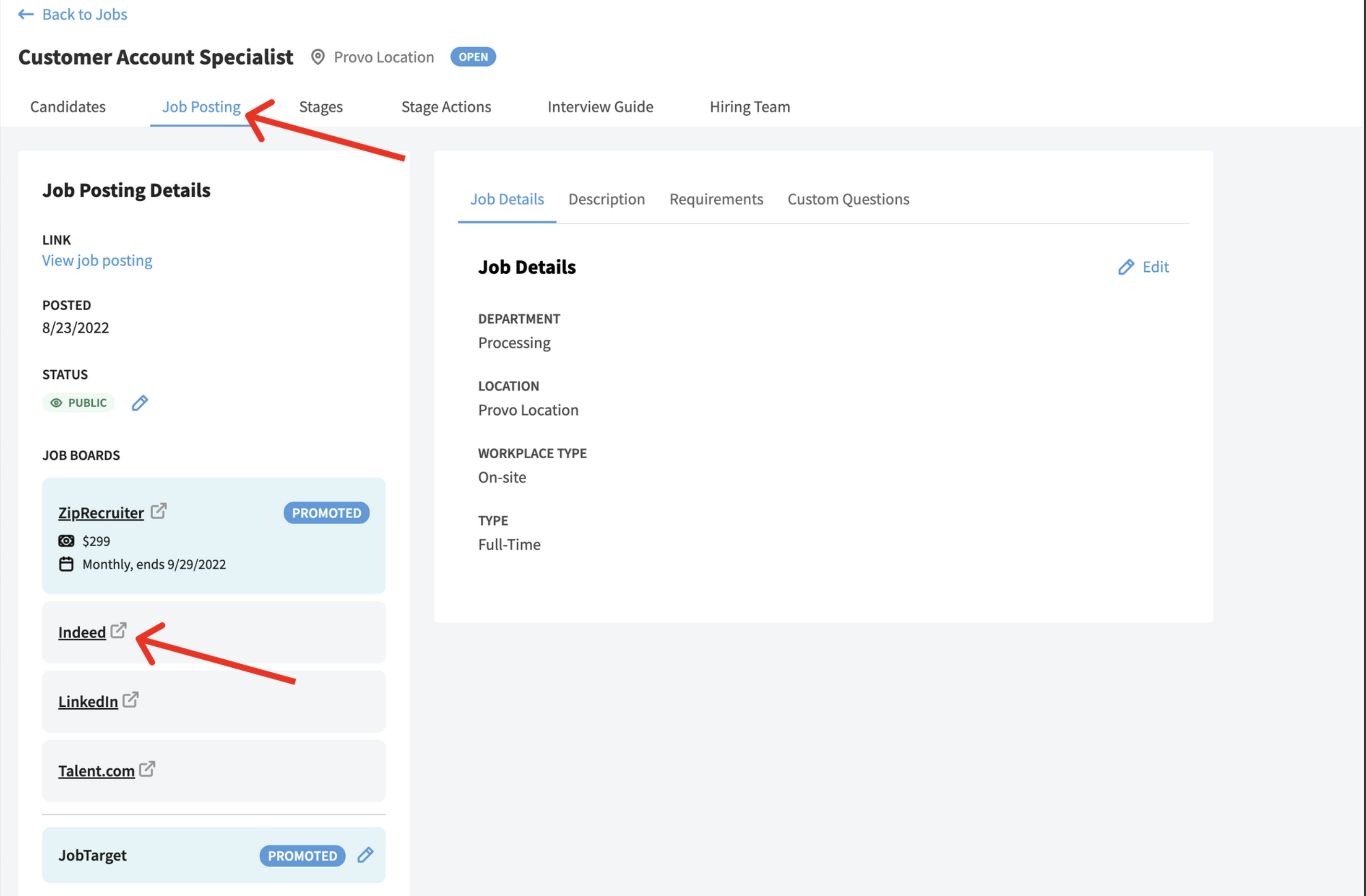 How does Eddy find my job on the job board?
Eddy appends a unique identifier to all jobs it publishes to free job boards. When you click on the link, we execute a search for that unique identifier on the job board.
If the unique identifier returns any results in the search, we'll know we found your job.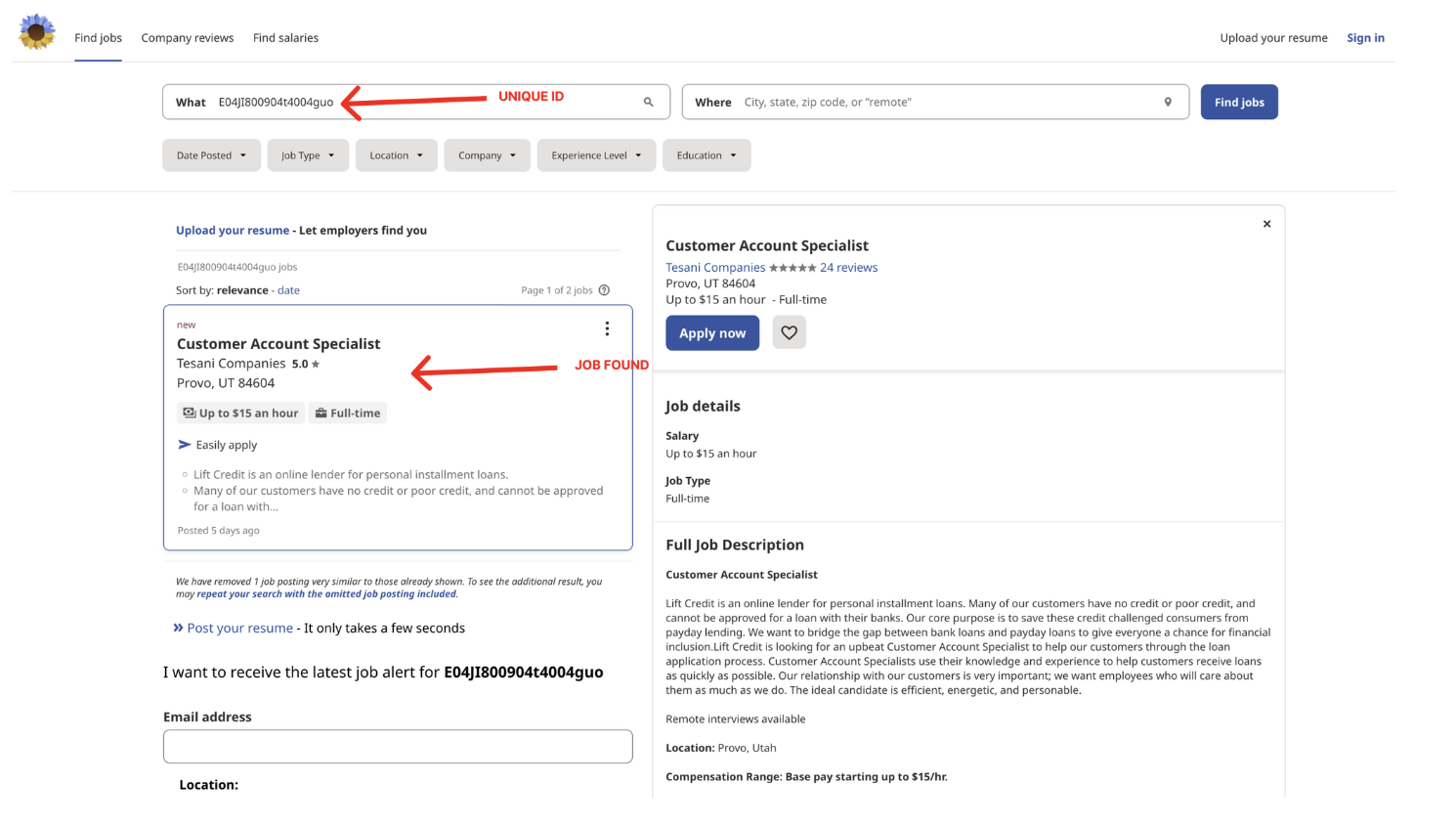 If you click on the link and there are no results when we execute the search for the unique identifier, then you know that that particular job board has not yet published your job posting.
(IMPORTANT NOTE: Eddy sends your job postings to each of the free job boards immediately after you publish the job through Eddy. Once the the job is sent to the job board, it is up to the job board to determine if and when it is posted)
What if I don't see my job on the job board?
If you don't yet see your job, don't panic. There might be a variety of reasons it has not yet made it to the job board. The following reasons are the three most common:
While most job boards publish new listings every 4-8 hours, sometimes it can take up to 72 hours before a job board publishes a new listing.

It's possible that your job does not meet the job board's guidelines or criteria. (Learn more here) You'll need to edit your job title or description if guidelines are not being met.
In the case of Indeed, you have not communicated to Indeed that you'd like Eddy to be the source of your job postings. You'll need to contact Indeed's customer service and tell them you'd like Eddy's ATS to be your source. (Indeed contact information can be found here)
Why is the Search Different on Talent.com?
Talent .com does things a little differently than other job boards. Talent does not let us search for our unique job ID.
So for Talent.com posts, we instead will execute a search for your job title and company name.
We have noticed that this doesn't always yield the best results, especially if you're searching for a job outside of your local area. So if you're searching for your listing on Talent.com, it may take some extra digging and time on your part to locate the job.