How Employees Can Upload Documents or Photos During Onboarding
During the onboarding process, you'll likely have your employees sign a few documents, and you may also need them to upload documents or photos so that you can verify certain information.

This is really easy to do in Eddy, and we'll walk you through how to set it up.
How Employees Can Upload Documents During Onboarding Overview
Creating a File Upload Task
When you are creating the employee's onboarding packet you are able to create tasks. One of the tasks you can create is a "File Upload" task.
To create a "File Upload" task, click the "Add Another Task" button while adding tasks to the New Hire Onboarding packet.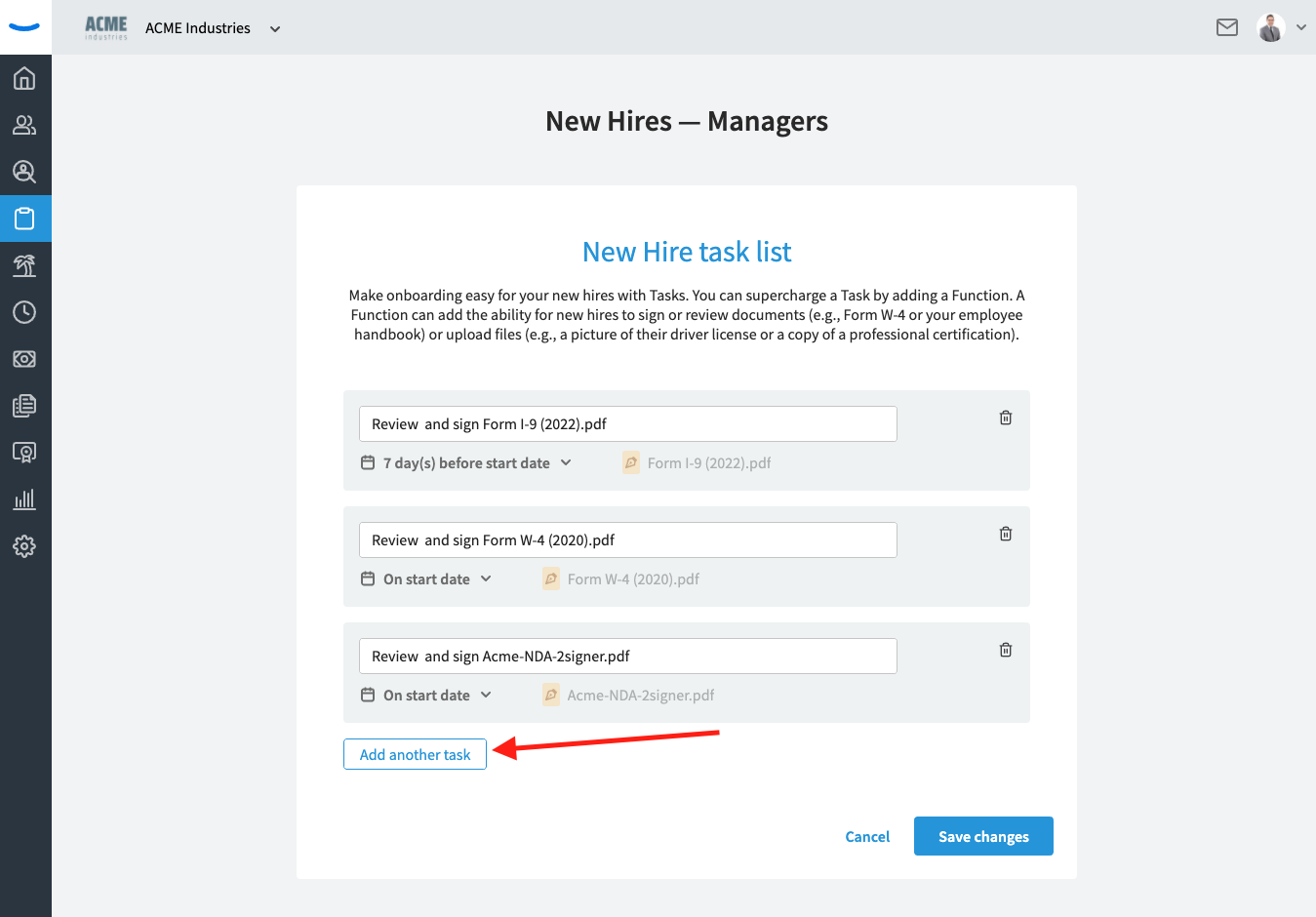 Once this button is clicked, new options of task types will appear. Scroll down and choose the Upload a file option
After you choose the function, you'll be able to give the task a name.
Then save the task and send the onboarding packet to the new hire. When the new hire logs in to Eddy, the task will display on their home page with the rest of their onboarding tasks.
Employee Uploads a Document or Photo
When an employee logs in to Eddy, they'll see their task list, including the task you assigned to upload a document.
To complete the task the employee must simply click the "Upload" button connected to the task.
Once they've clicked the upload button, they'll be able to select and submit the file.