Eddy automatically posts to multiple free job sites on your behalf. You can extend your reach with the help our partner, JobTarget.
Eddy's Free, Organic Job Boards
When you post a job on Eddy, that job will automatically get distributed (at no additional cost) to the following job boards:
1. Indeed
2. Glassdoor
3. ZipRecruiter
4. Talent
We can also send your job to LinkedIn (for free) if you follow the steps to connect your company's LinkedIn page with Eddy.
Other Free Job Boards via JobTarget
If you'd like to get your job on additional, free, organic job boards, you can go through our partner, JobTarget, to distribute the listing.
This is done very easily in just a few steps. JobTarget allows you to post to the following job boards without any additional fee:
1. Monster
2. Adzuna
3. MyJobHelper
4. Jora
5. Jooble
How to Distribute Jobs to These Free Job Boards Using JobTarget
To get your job on any of these additional job boards, follow the steps below.
1. Click on the "Promote" button after you've posted your job in Eddy.

2. Click the Go to JobTarget button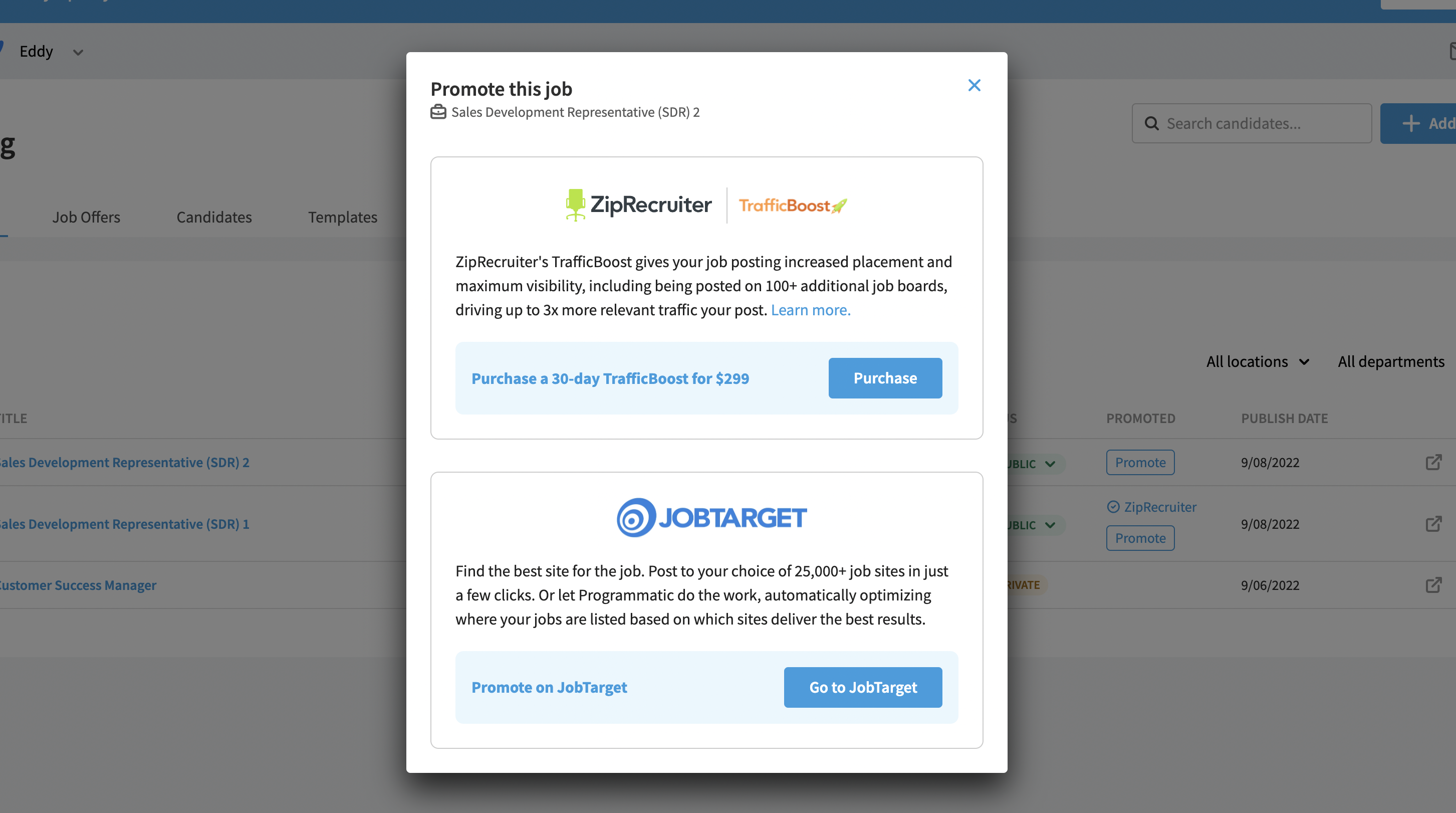 3. Scroll down towards the bottom and find the section labeled "Organic Sites"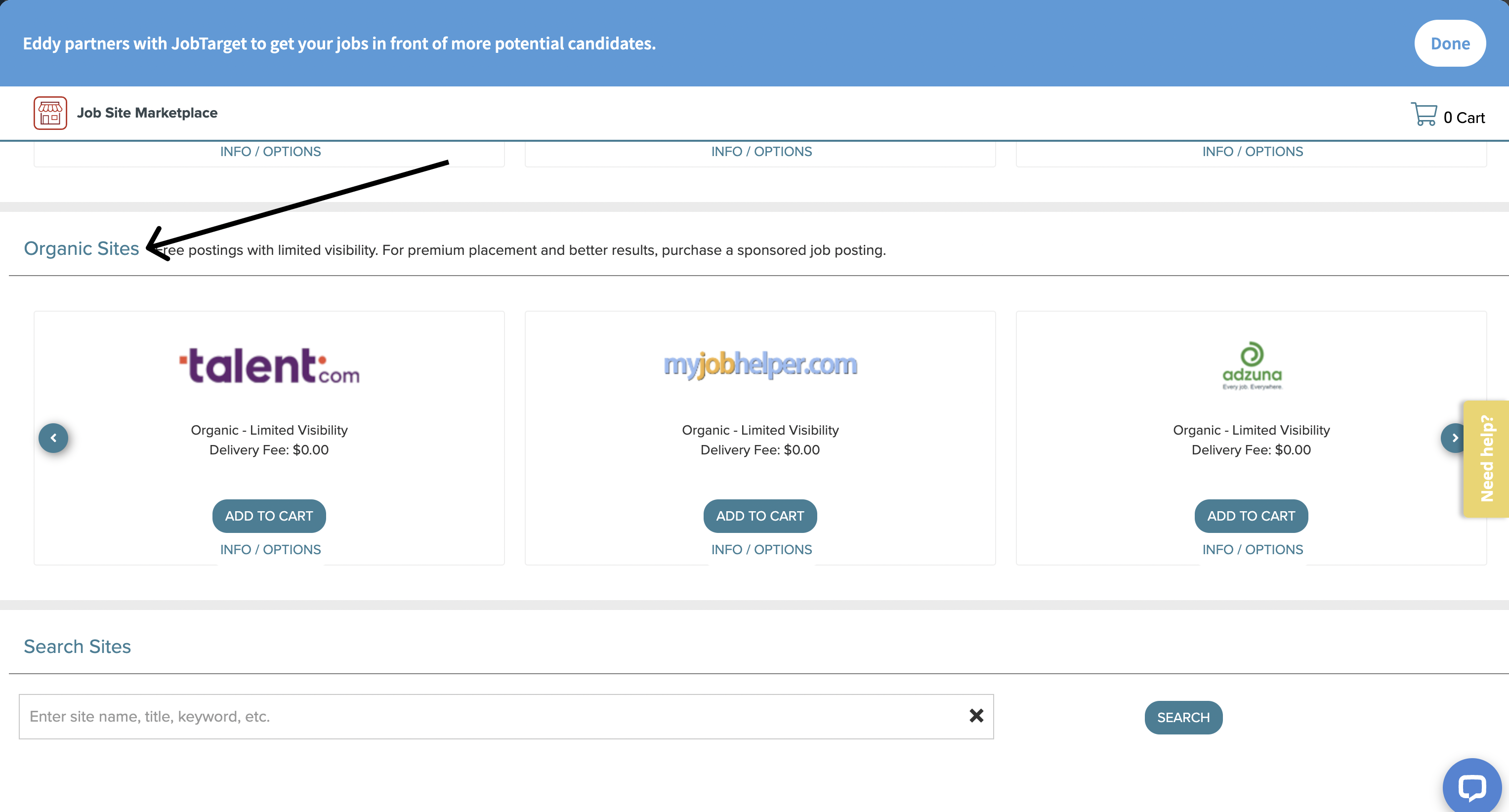 4. Click "Add to cart" for MyJobHelper, Adzuna, Jora, Jooble, and Monster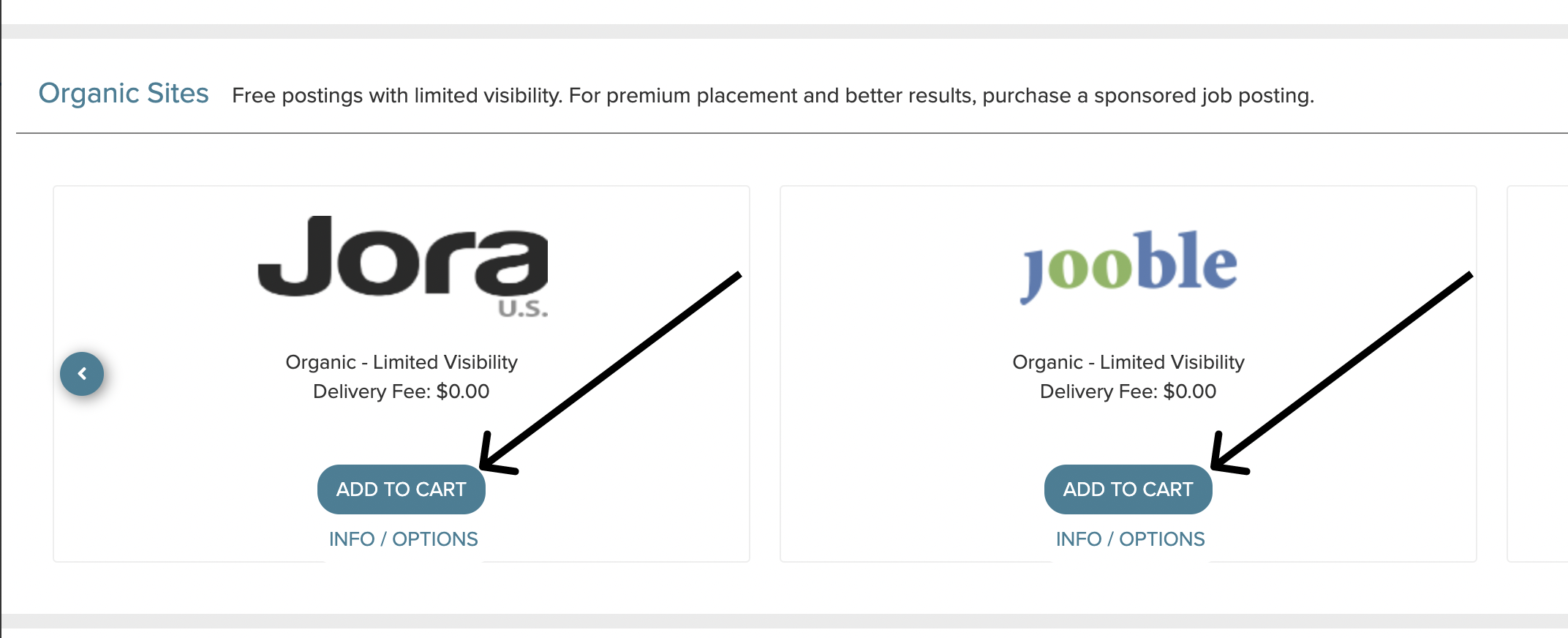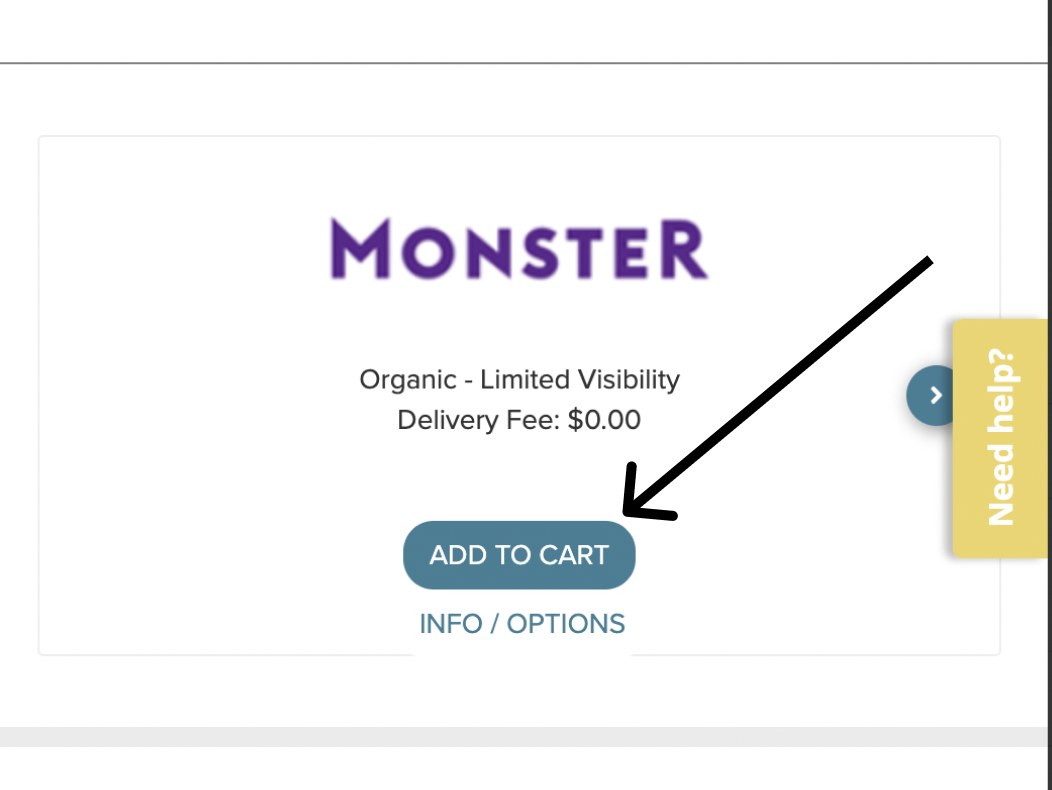 5. Once you've added the job boards to your cart, select the "Cart" view at the top of the page. Scroll down and click "View cart" to continue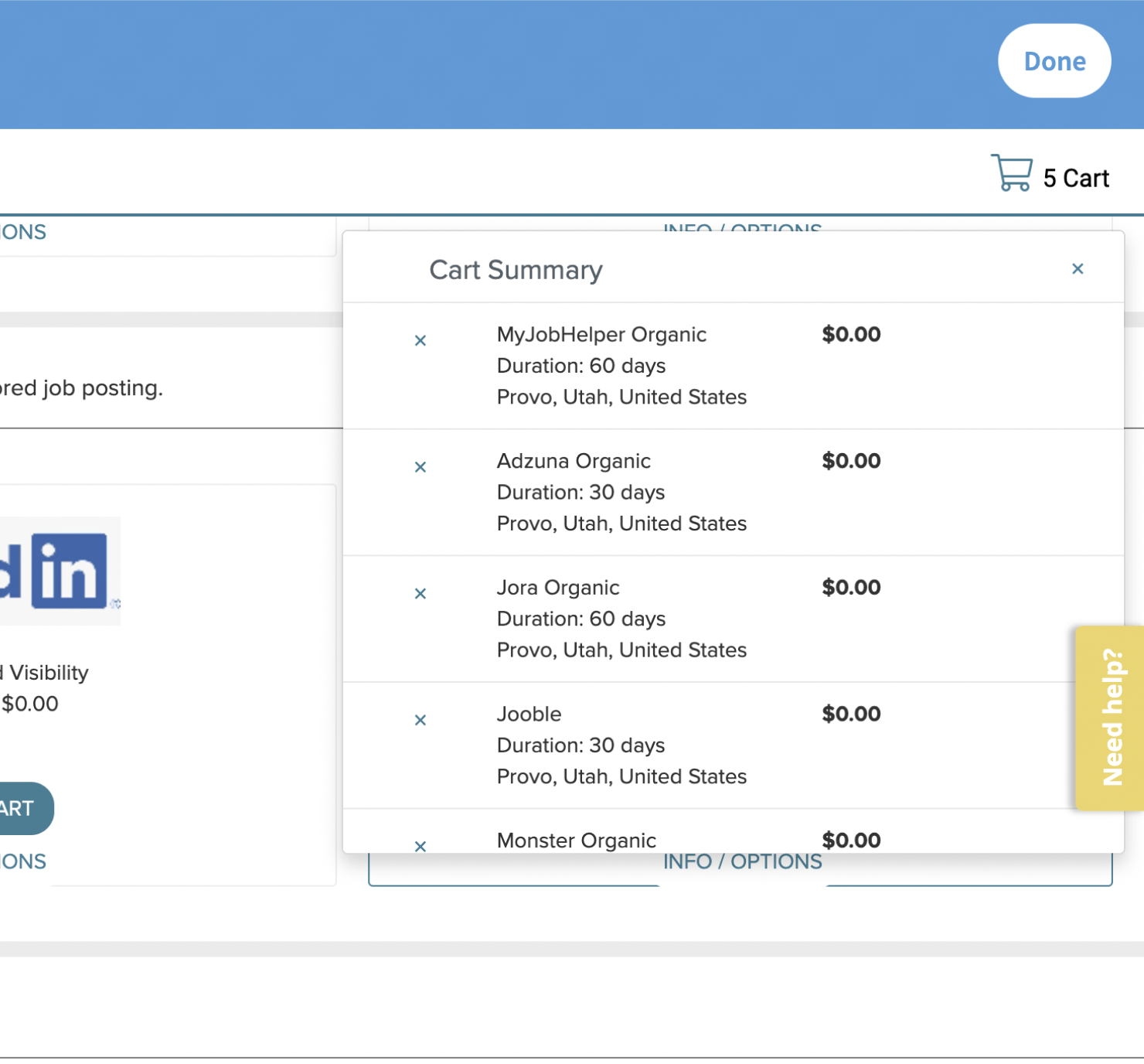 6. Next, you'll see a preview of the job boards you've added. Scroll to the bottom and click "Next Step-Review Order"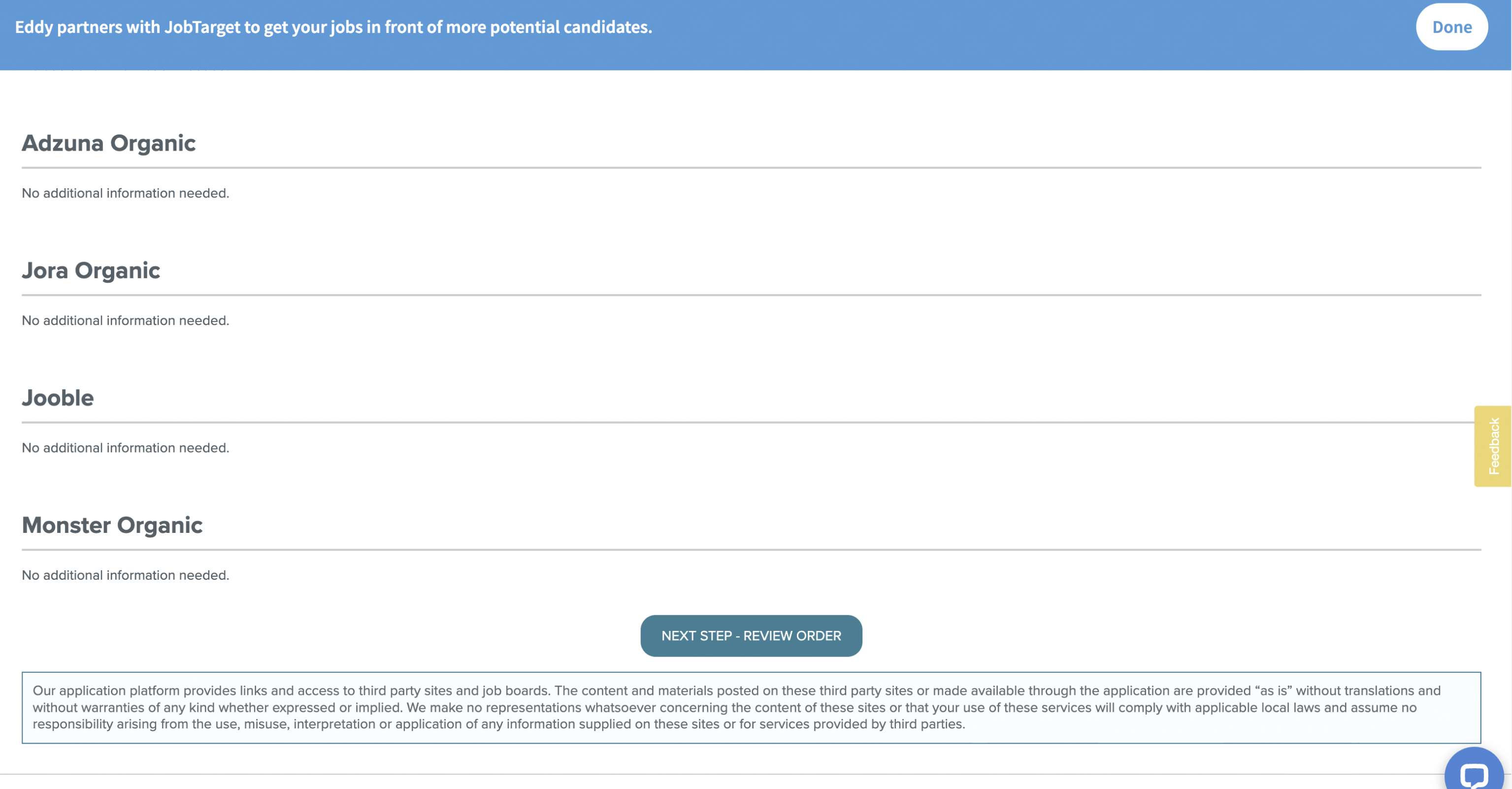 7. Complete your order by clicking the "Submit Order" button. This will trigger the sending of your job posting to the organic boards you've selected. It will take up to 48 hours for your job listing to populate on these boards.