In this guide we'll walk through the various setup steps required to enroll in Eddy payroll. These steps take place within your Eddy account and can be completed by those who have the role of owner in the account.
Before beginning
Create your Eddy account by following the steps outlined here. Once you are logged in you can begin to set up your payroll details.
Step 1: Find the Payroll Setup page
To get to the payroll setup page first click the gear icon to go to Admin settings (A), then navigate to the Payroll tab (B) within Admin settings. From there select Payroll Setup (C).
TH Payroll setup page shows several cards used to set up different parts of payroll. Our team will do the Payment Setup and Tax Setup, so the three key tasks for you to do are review the company details, fill out the authorization forms, and accept the payroll terms of service.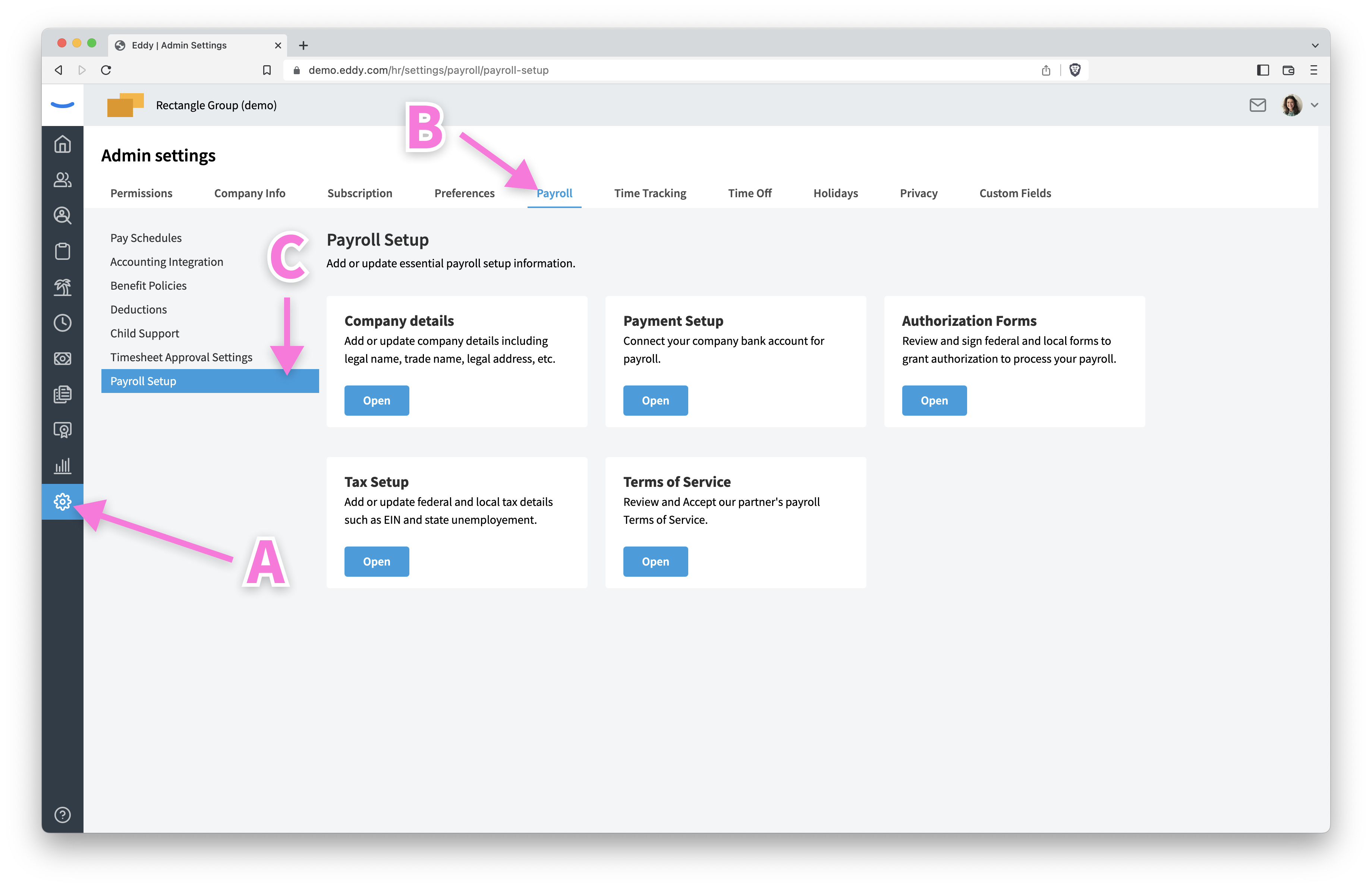 Accept Terms of Service
Before you can review company details or complete the authorization forms you'll first be asked to read and agree to Check Payroll User Service Terms. Check is the name of our payroll partner.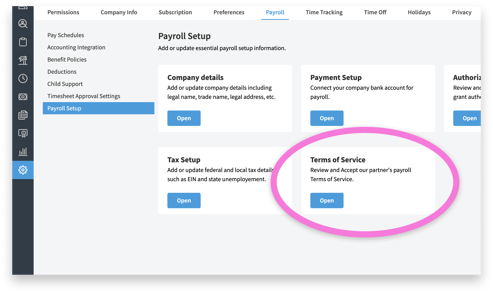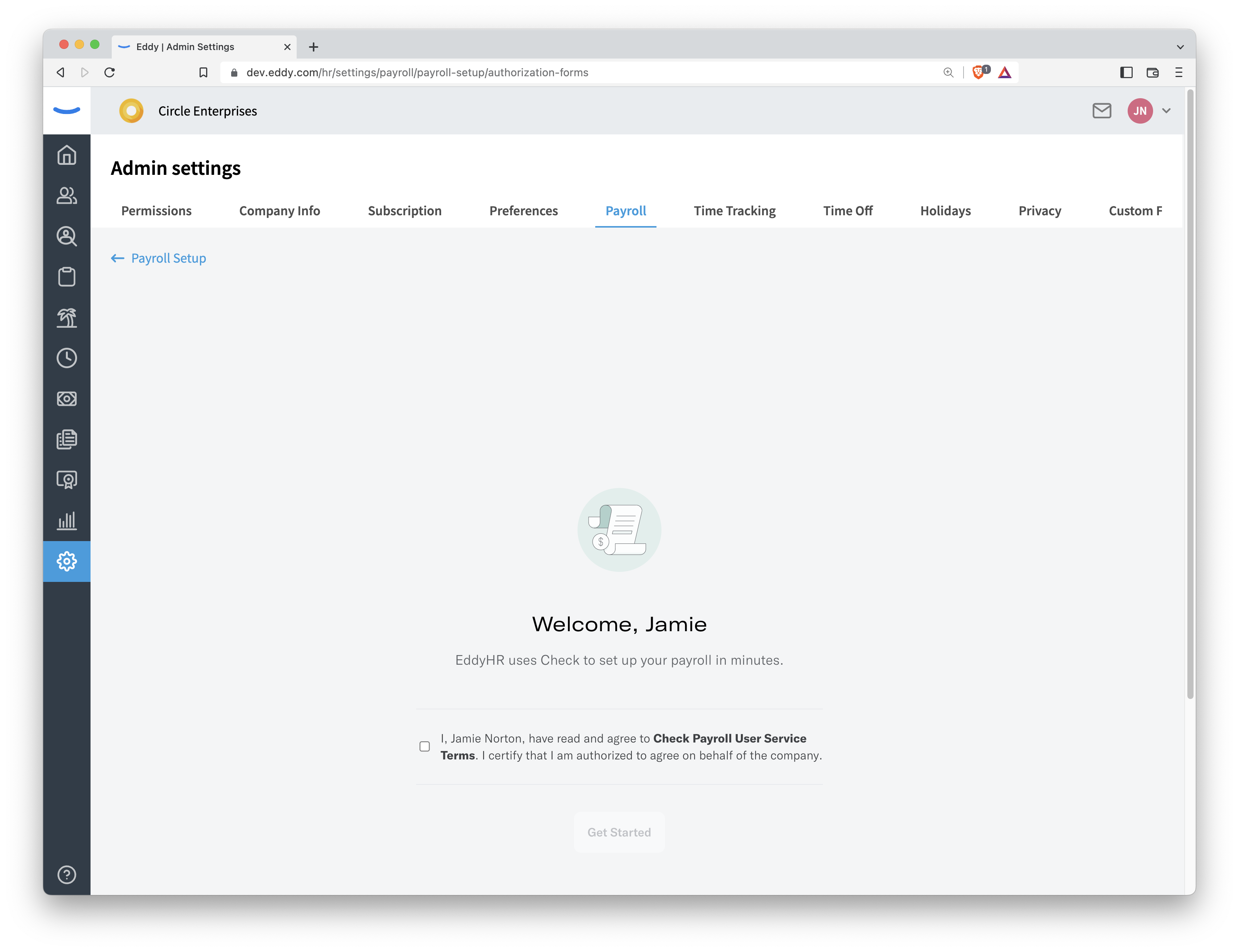 Review Company Details
To review the company details click the Open button on the company details card.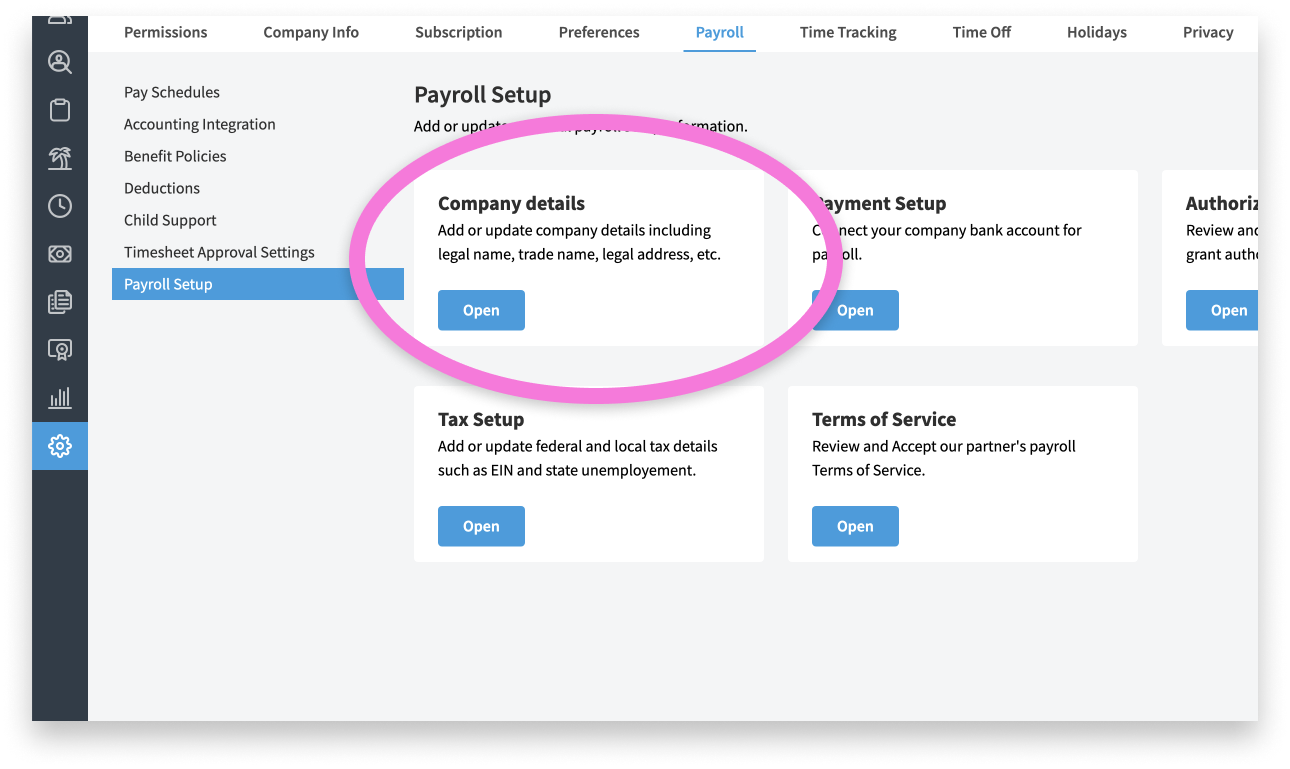 Often we have already entered this information for you. It just needs to be verified. Review the info on the page.
If any information is changed, click the Save Details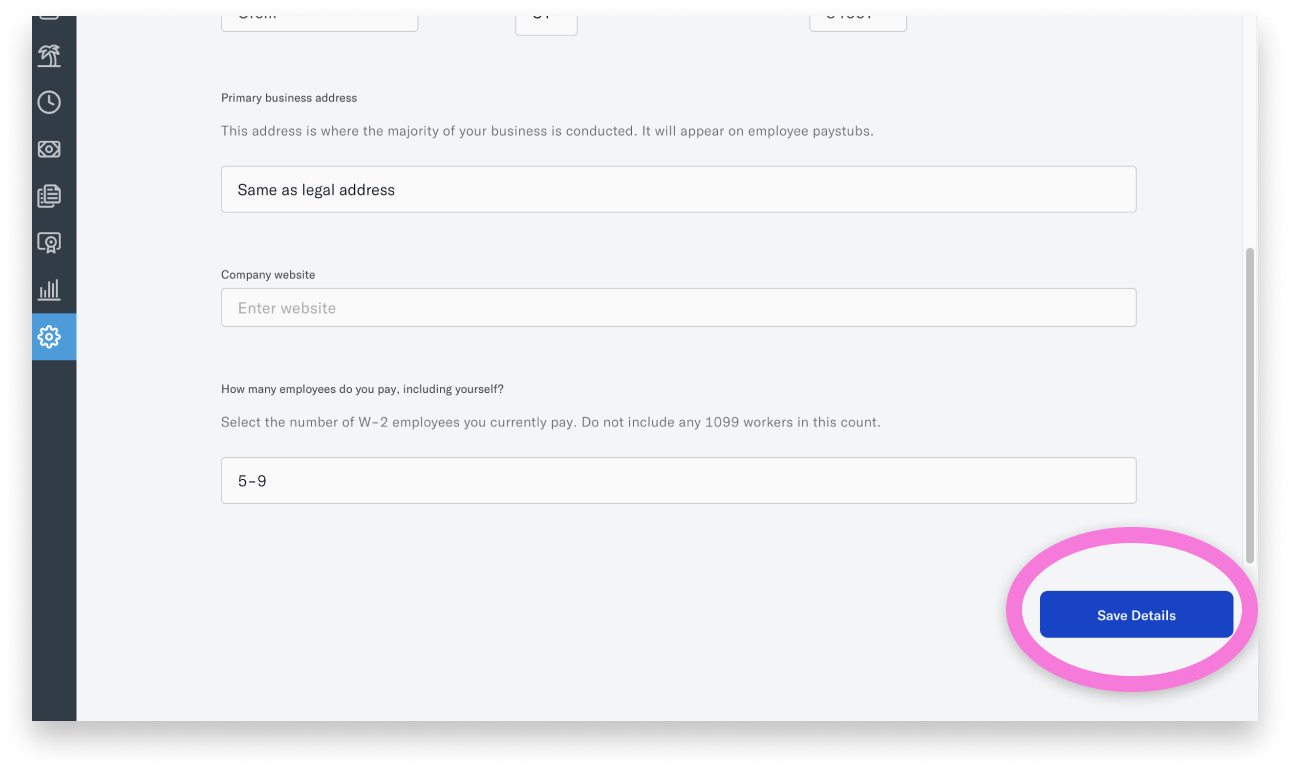 Authorization Forms
To begin click the Authorization Forms card.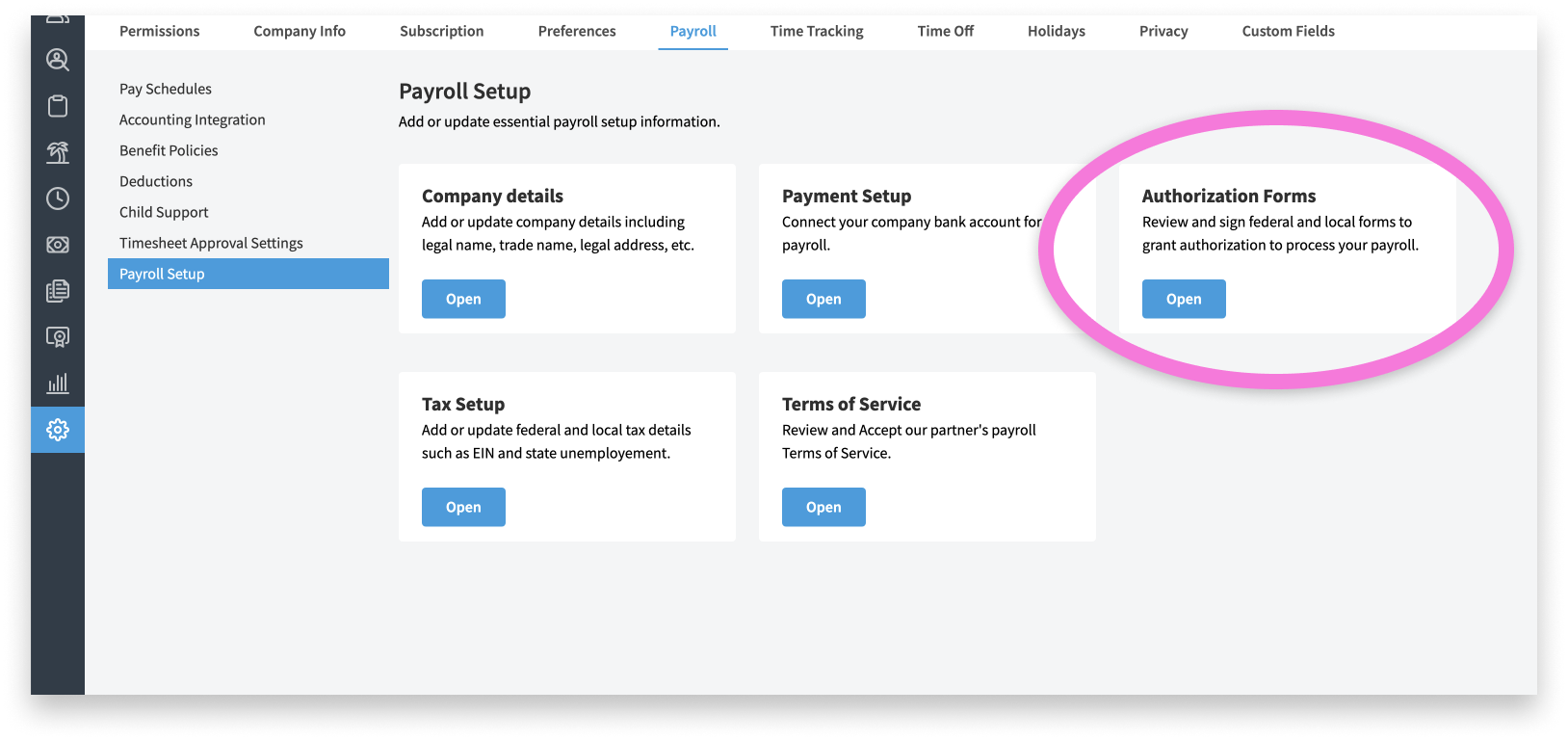 On this Authorization forms page you find forms to grant us authorization to process your payroll. These forms must be signed. Click each form to open, review, and sign the form.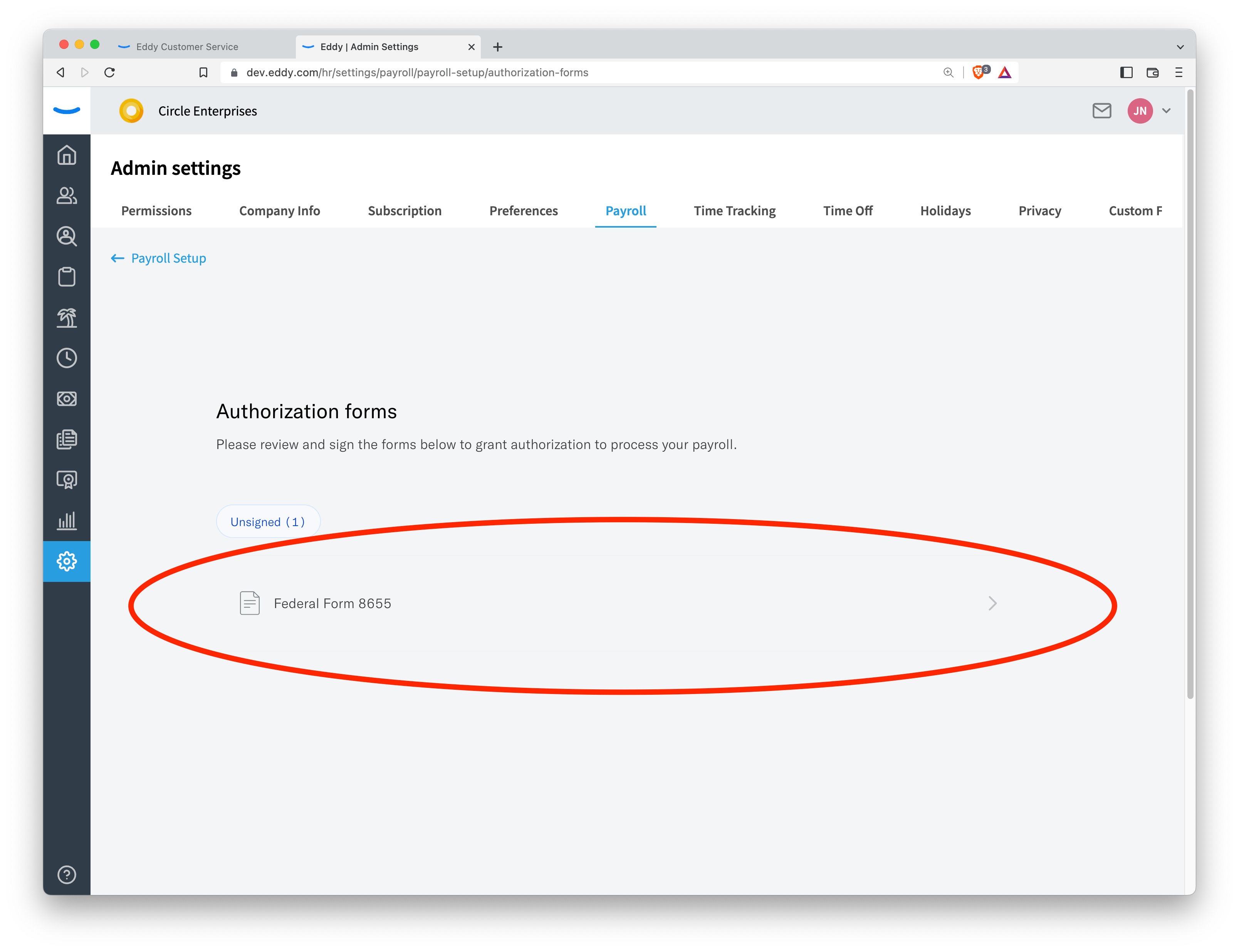 Eddy will typically handle the payment set up and the tax set up for you.
Payment Setup
Connect your company bank account for payroll.
1. Click the Payment Setup link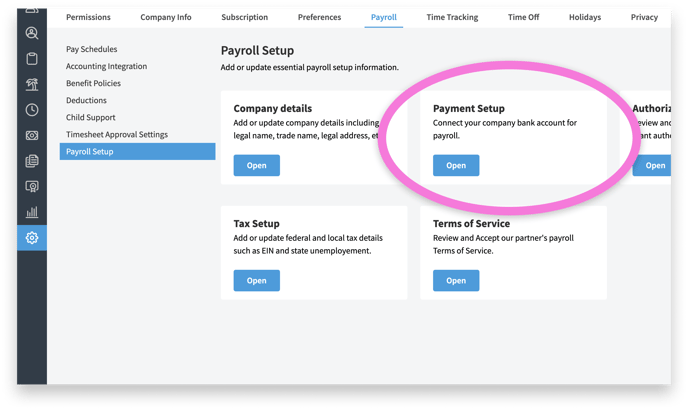 2. Authorize transfers from your bank account

Eddy partners with CheckHQ to securely store your bank account information and deposit your paycheck.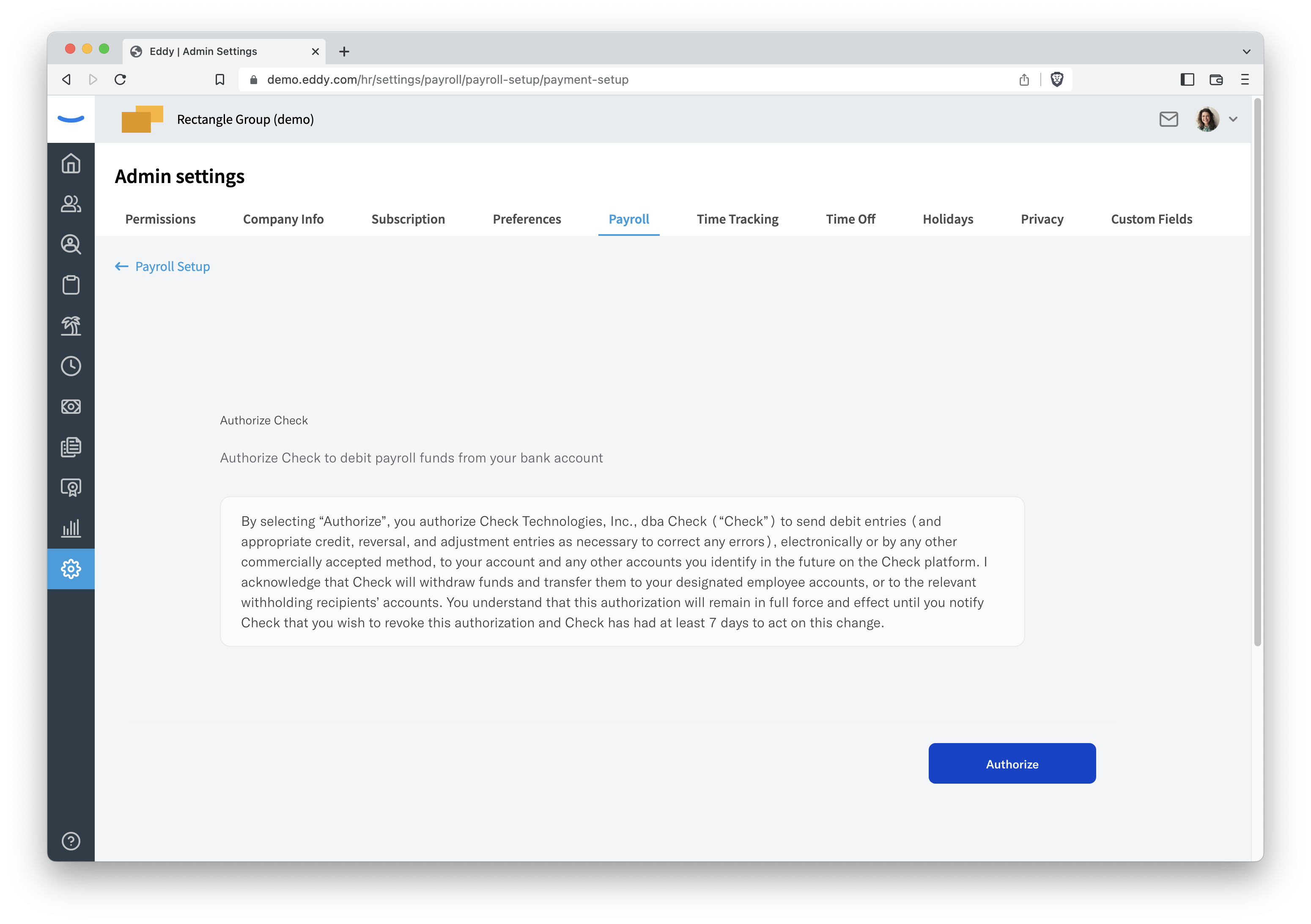 3. Connect your bank account

The next step is to connect your bank account. We require that you connect a business checking bank account belonging to the same business for which you are running payroll.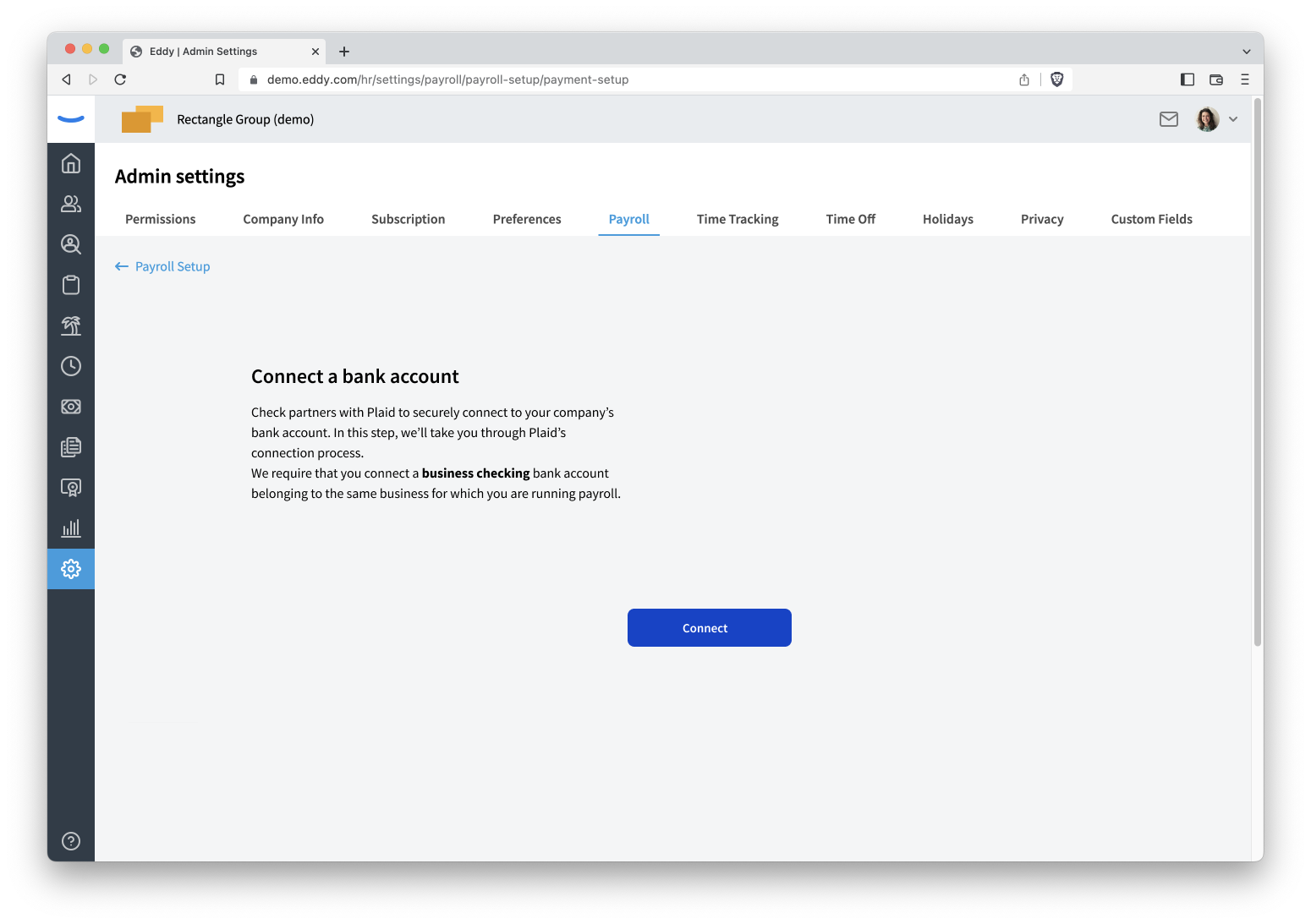 We use a service called Plaid to securely connect to your company's bank account. In this step, we'll take you through Plaid's connection process.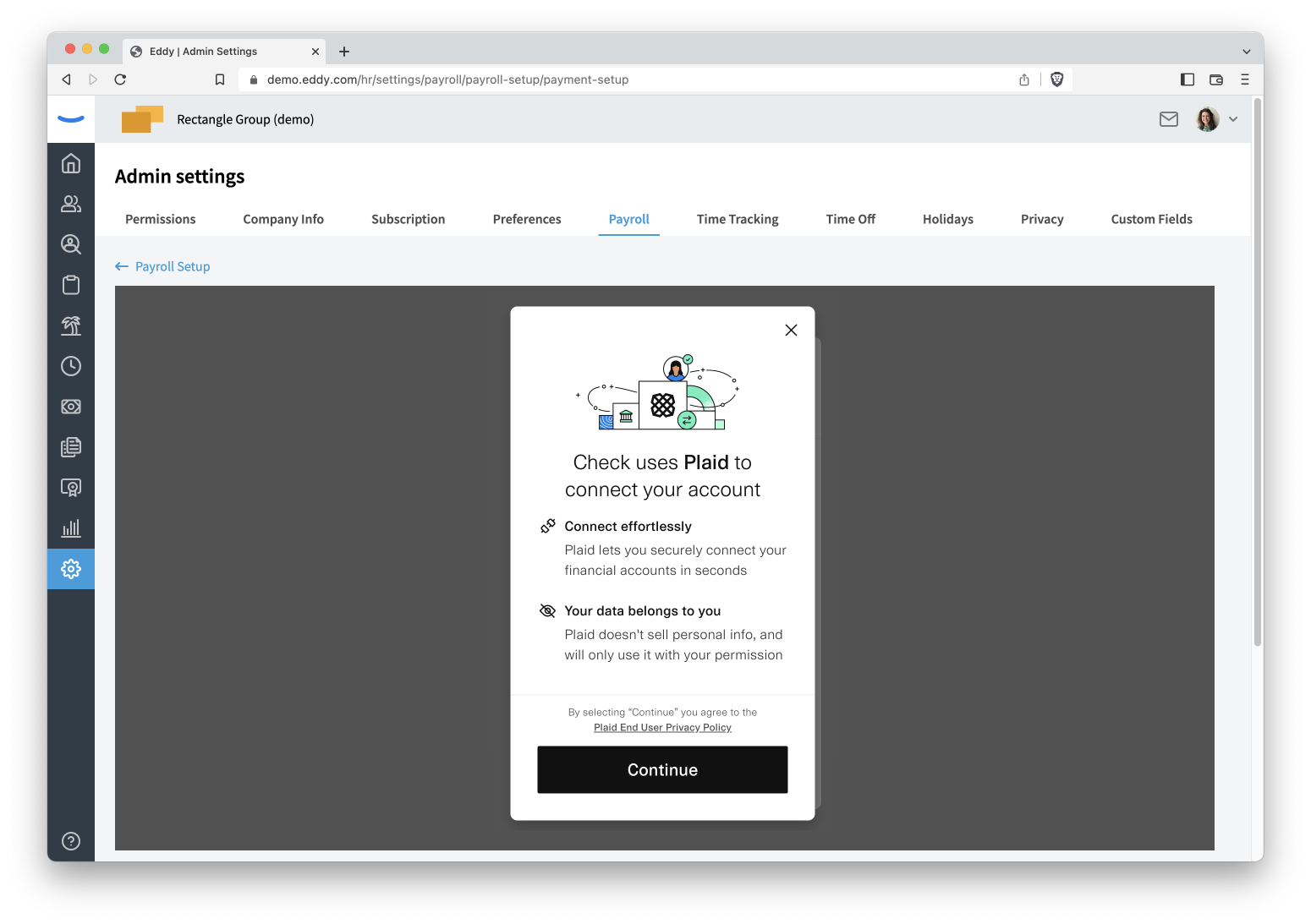 After the account is connected through Plaid, we'll show the connected bank account on this page.