Eddy lets you mark employees as inactive when they are not currently working or being paid, but have not been terminated (i.e., they are on maternity leave, unpaid sabbatical, short term disability, etc.).
Inactivate Employee Overview
You can mark an employee as inactive from the employee profile. A few notes about how Eddy handles these inactive employees:
Inactive employees will only show in the employee directory when using the "Inactive" filter.
Inactive employees will be unable to login to Eddy. Their credentials will be disabled until they are made active.
Inactive employees will not be able to receive emails from Eddy, even if they are listed as an email recipient for a stage action or Time Off approval.
Inactive employees will have their information preserved in Eddy.
You can always reactivate an employee who has been marked inactive from the employee profile page.
Mark Inactive From the Employee Profile
The process of marking an employee as inactive begins on the employee profile. You'll find this option in the three dot menu at the top right of the page.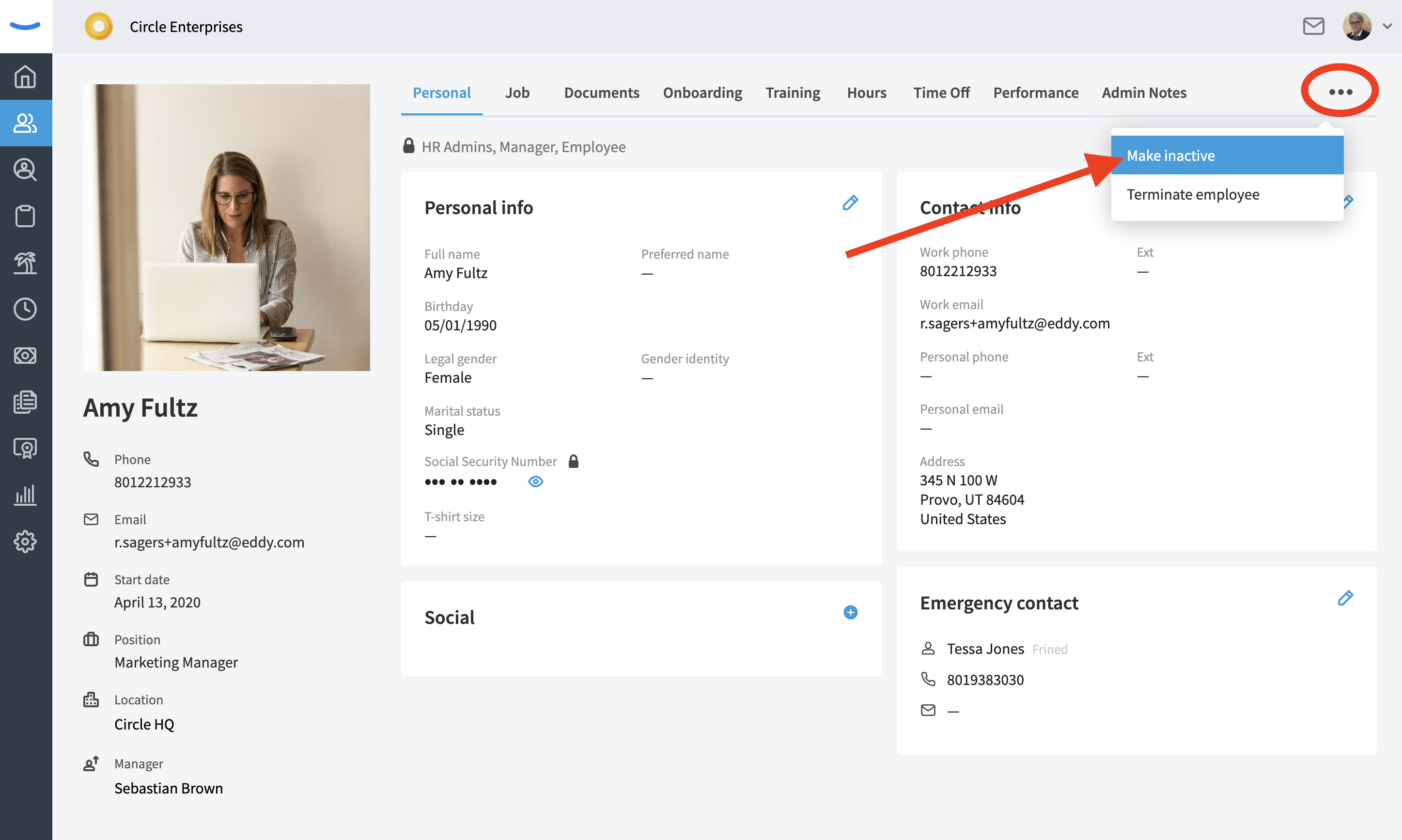 Info on Employee Inactivation
Before you mark an employee as inactive, Eddy will share some info on what it means to make an employee inactive, and also give you a heads up on anything that the employee is responsible for—since those responsibilities will likely need to be covered by someone else.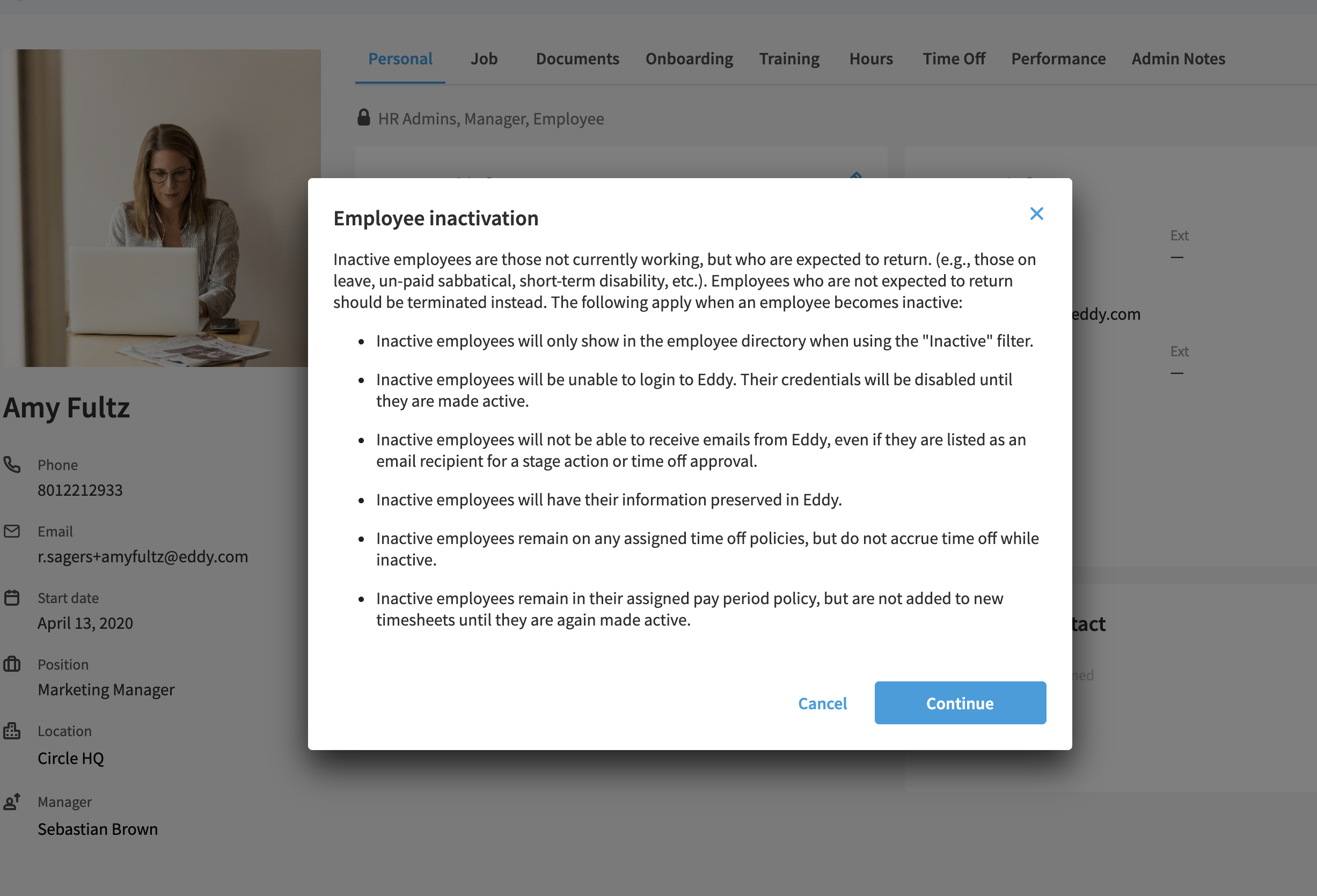 Select a Reason for Inactivity
Before marking the employee as inactive, Eddy will ask you to share the primary reason as well as an optional comment.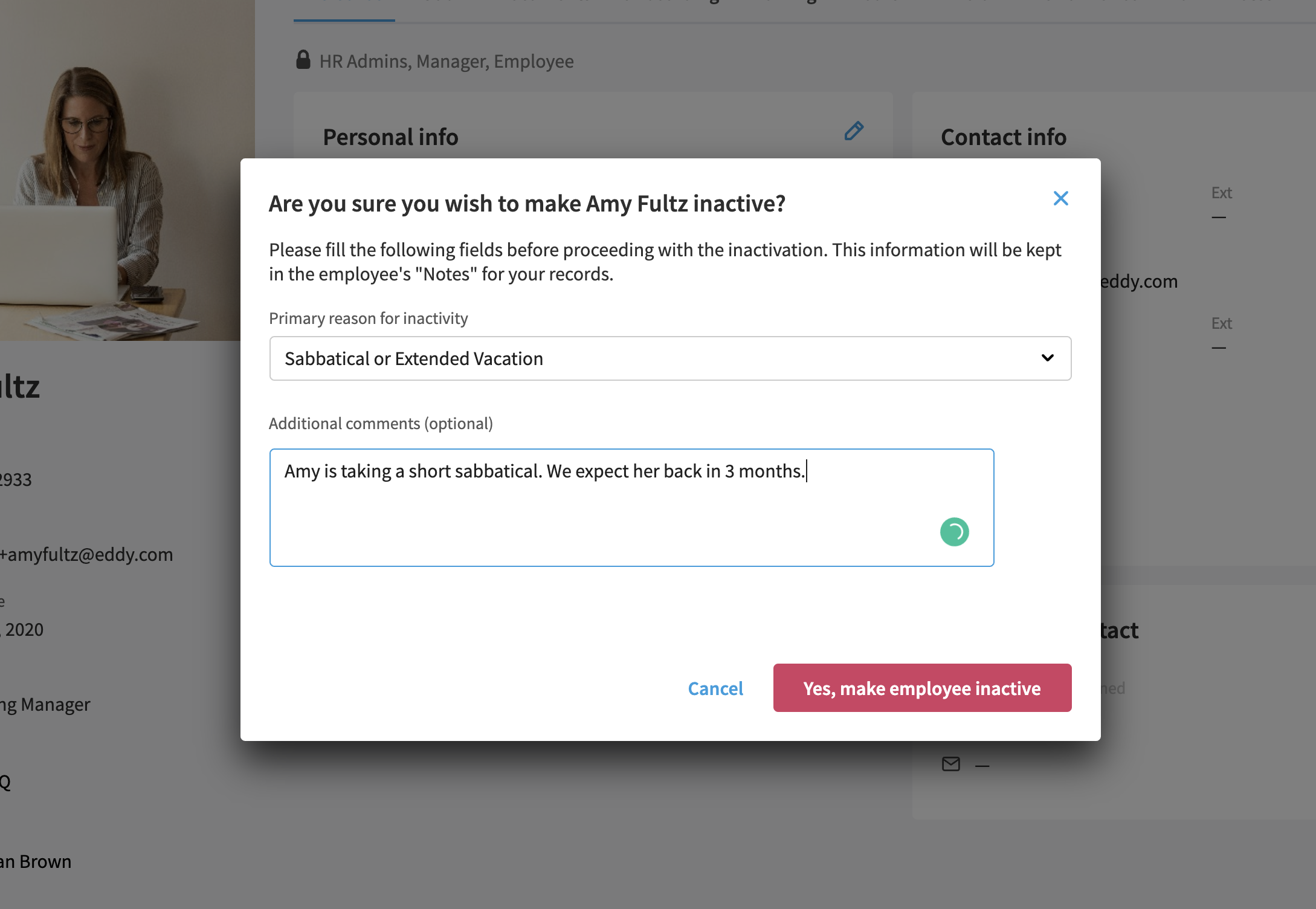 After marking the employee as active, the employee's profile shows that the employee is in an inactive state.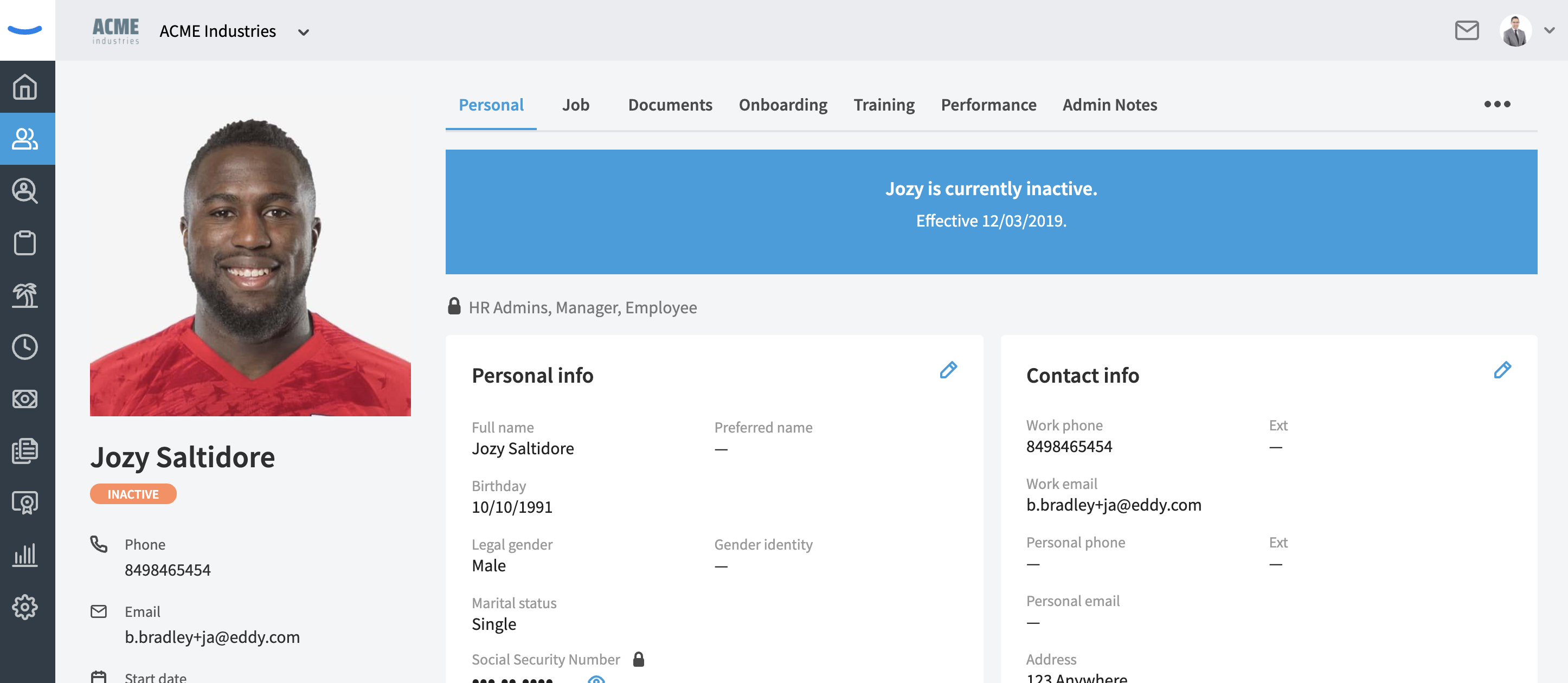 Inactive Employees in Employee Directory
Inactive employees only appear for HR Admins in the employee directory.
To find the inactive employees in the directory, you must select the "Inactive" filter option from the dropdown at the top of the directory.