Mobile App- Admin Perspective
The Eddy Mobile App has officially been released publicly to Apple and Android devices. Read below to see how it works for those with Manager or Admin capabilities!
Approving Time Off
You can approve time off for your team. You will see a banner at the top of the screen.
Approve Time Tracking
Approving Time Tracking is a similar process. By clicking on the "Approvals" banner at the top of the screen, you will be able to review necessary time.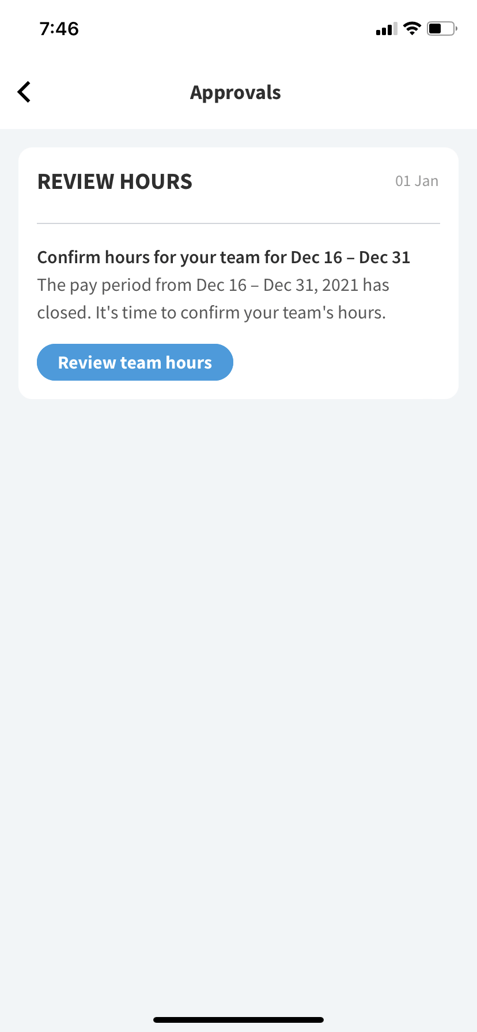 All other functions will perform the same for employees and admins alike. For a general walk through of the app, click here.