The Role of Hiring Manager
The Hiring Manager permission allows an employee to have all job access to a specific job. Every job requires a Hiring Manager to be assigned.
Hiring Manager Overview
Hiring Managers are assigned on a job by job basis. The Hiring Manager of a particular job will only have access to that job (unless they also have Hiring Admin permissions).
A Hiring Manager can be assigned during the process of posting a job.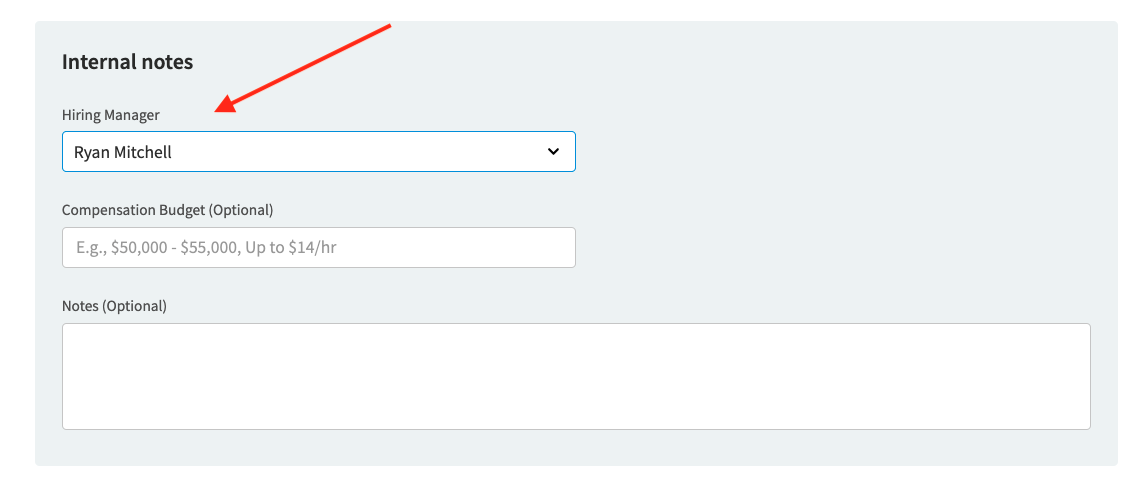 A Hiring Manager can perform all the available functions for the job they are assigned to, including the following:
Edit the job posting
Advance/reject candidates
Email candidates
Rate candidates
Comment on candidates
Tag candidates
Add emoji reactions to candidates
Edit the pipeline stages
Edit the stage actions
Edit the interview guide
Add or remove hiring team members
Manually add candidates
Hiring Managers can also send out Offer Letters for the designated job that they are over if the setting is turned on by an Admin in the system. Hiring Admins or Owners can access that setting under the Admin tab as shown below.