Hiring Admins are critical to the success of a company. Hiring Admins have access to everything in the "Hiring" tab.
The Hiring Admin Role Overview
Understanding the Hiring Admin Role
Those with the Hiring Admin role CAN view and edit all the information in the "Hiring" tab. Hiring Admins can view, edit and delete all existing jobs, can post new jobs, can make decisions on candidates, and can do every other function inside of the "Hiring" tab.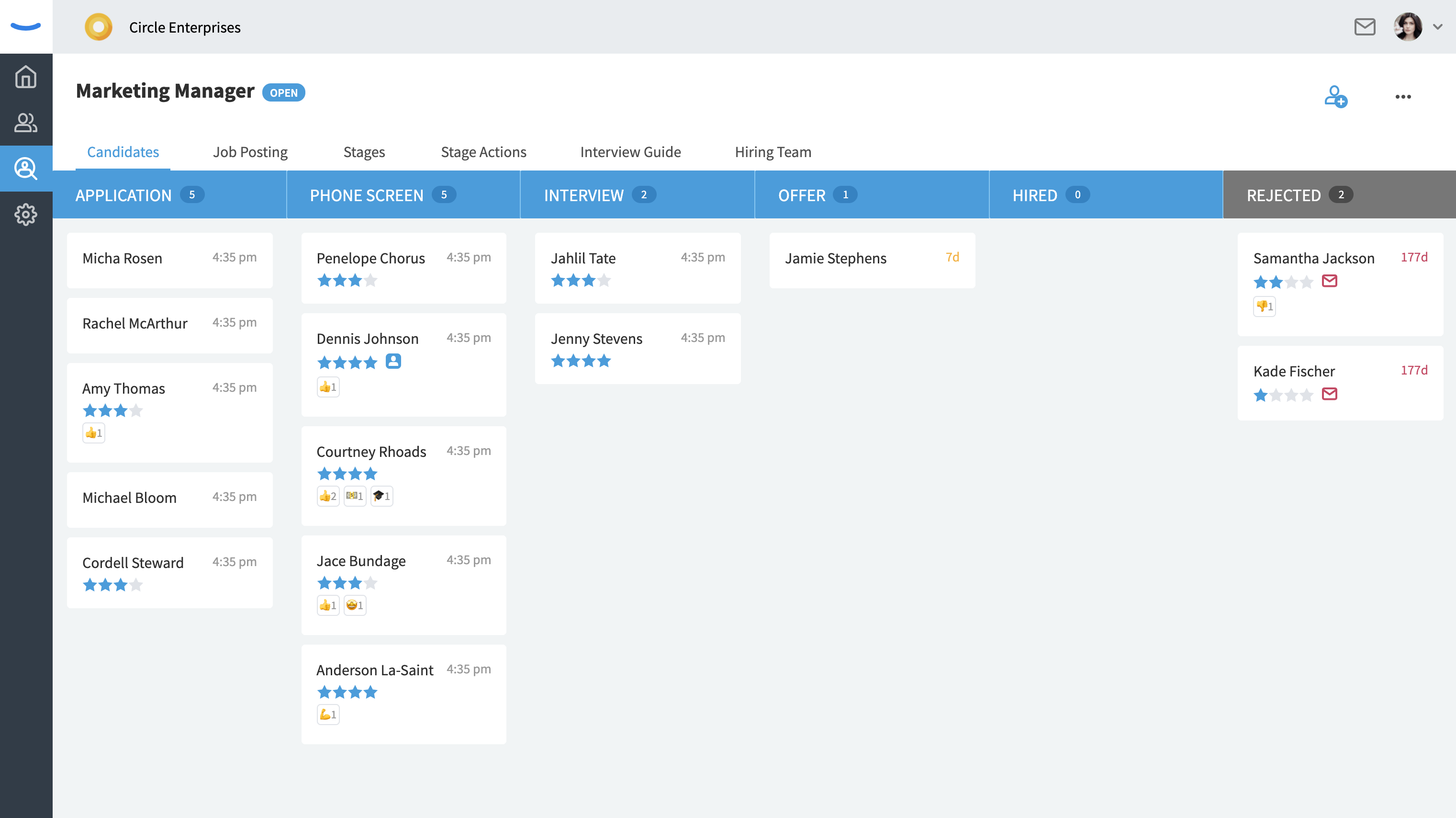 In addition, the Hiring Admin can:
View, comment on, rate, or tag any candidate
Send email messages to candidates
Create email templates
Create, edit, delete, or otherwise modify stage actions
Create, edit, or delete your custom careers page
Create, edit, or delete hiring managers and hiring teams
Create, edit, and send offer letters (if the appropriate setting is activated by an Admin within Eddy)
Perform any other action in the Hiring tab
Modify Hiring Preferences in the Settings tab
Submit payment to boost jobs with ZipRecruiter TrafficBoost
Beyond this, the Hiring Admin role is identical to the Employee View.
The Home Page
When an Hiring Admin logs into Eddy, they will see the following: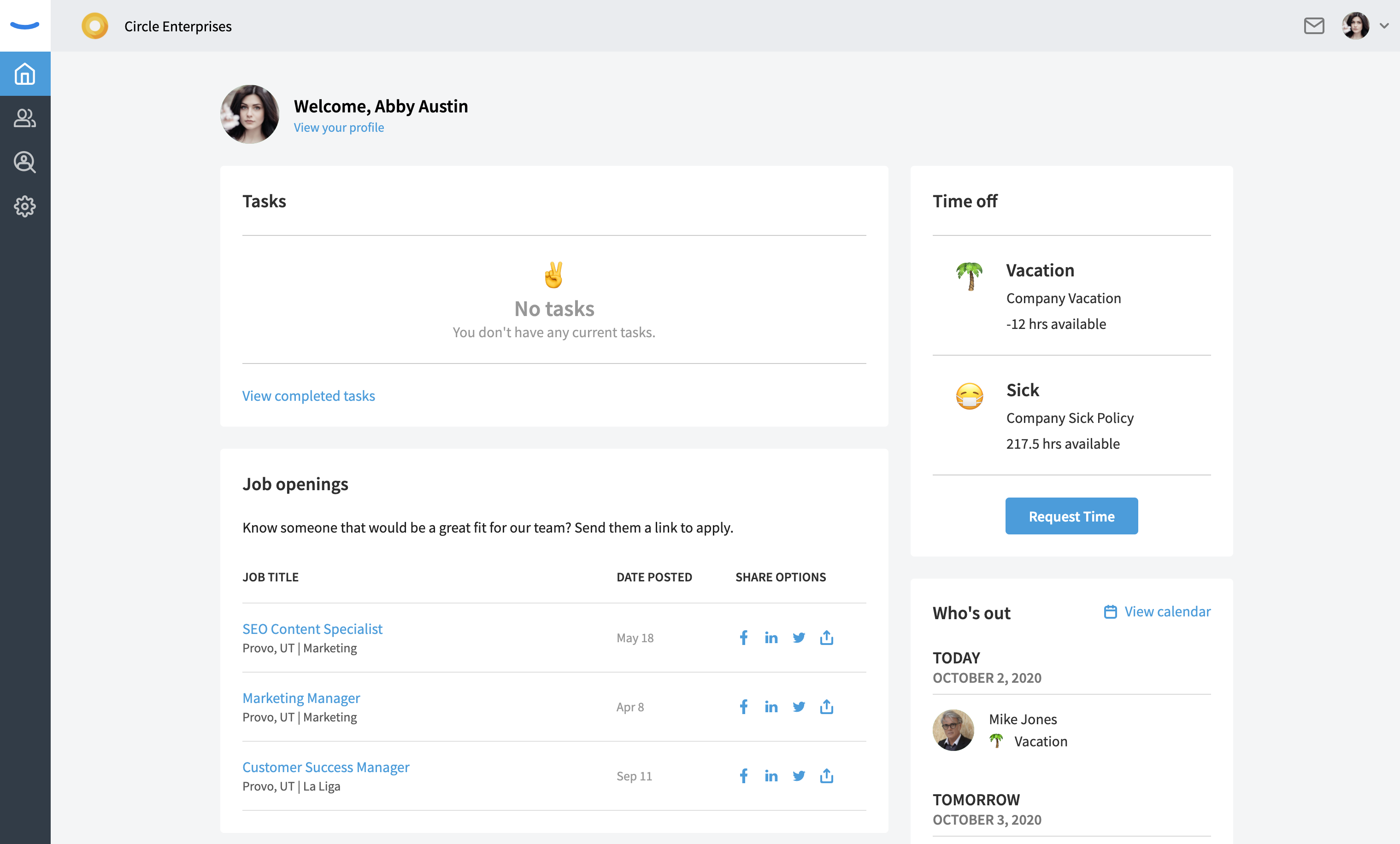 Notice in the image above that someone with the Hiring Admin role only has four tabs in their navigation bar. They can access the Home tab, the People tab, the Hiring tab, and a modified version of the Admin tab.