Understanding the Manager Role
This article walks through the Manager Role and how a Manager differs from a regular employee in Eddy.
Manager Role Overview
Managers are determined on the employees profile.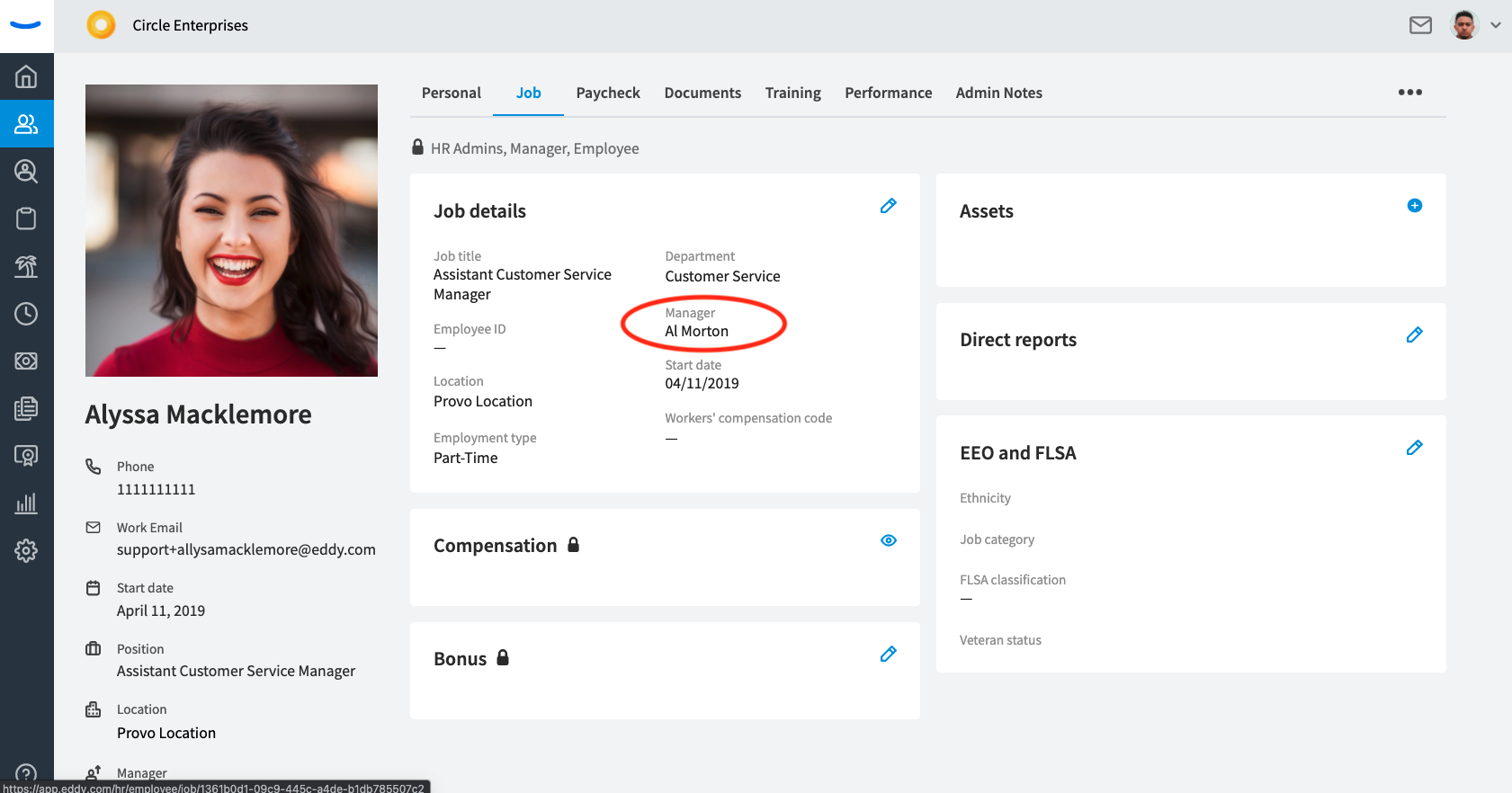 By being listed as an employees manager, your view of Eddy changes for those who report directly to you. Managers can view the following information regarding their direct reports:
Personal Tab
Job Tab
Trainings Tab
Performance Tab
The managers are not able to edit all of the information on these tabs, however they are able to see this information on their end.
If the settings are enabled on your end, managers within your company also have the capability to approve time off, time tracked, and view pay. These settings are turned on under the Admin tab.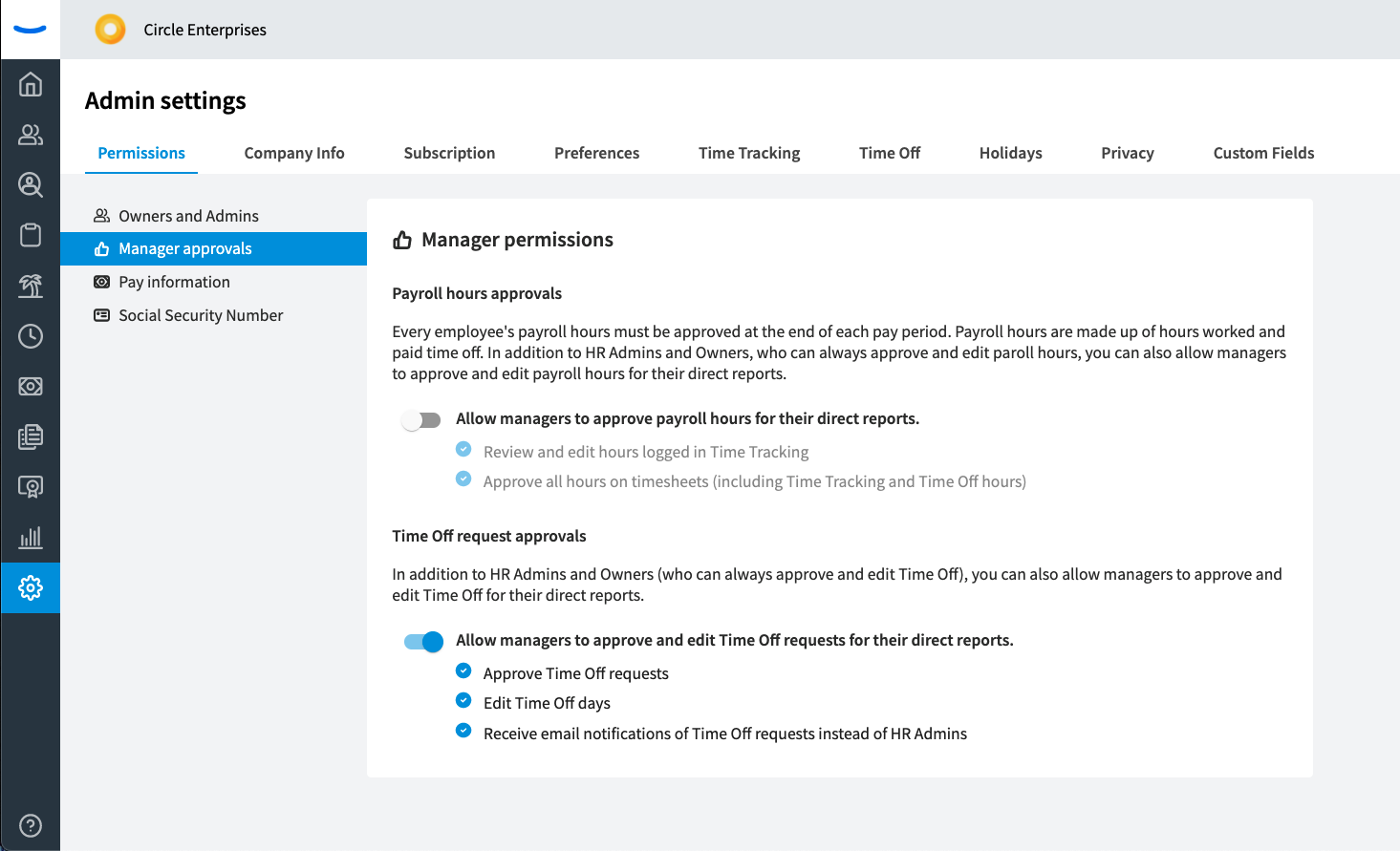 Eddy also follows a chain of command within the system. This means that managers can see their direct reports information as well as any information regarding employees their direct report manages. This applies to viewing time off, viewing employee profiles, and approving time tracking.