Duplicate your jobs within Eddy to ensure your job posting stays fresh and at the top of job boards.
Keeping your job posting fresh makes your company's job postings easier to find, reassures job seekers that the post is current, and helps get you more candidates.
If you're duplicating a job in order to get it re-posted/refreshed on job boards, we recommend following the process below:
On the Hiring tab, select the three-dot menu on the far right of the job you wish to duplicate.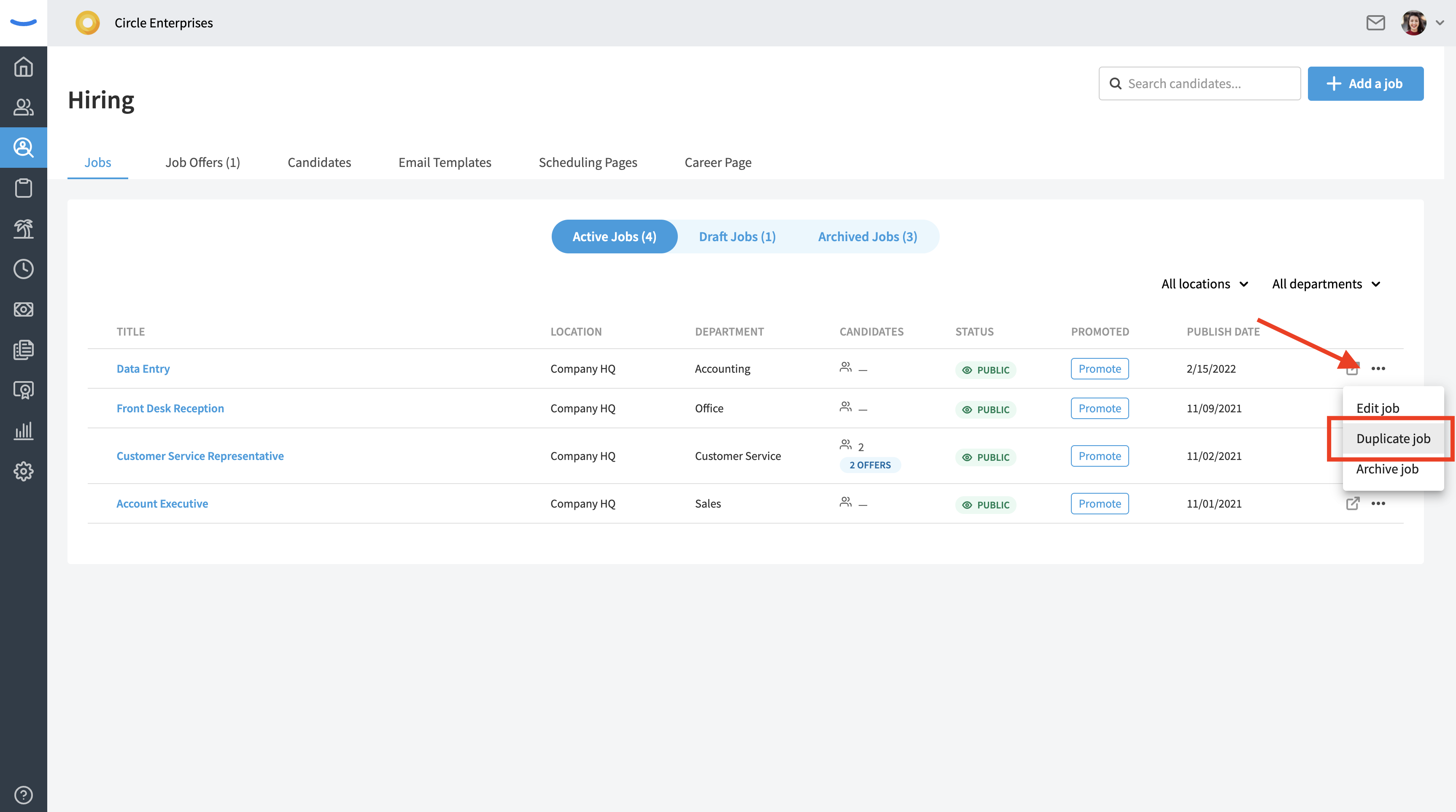 2. Rename the new, duplicated job posting something slightly different (i.e instead of Front Desk Reception, try Receptionist - Front Desk). If you fail to rename it, you may be flagged by the job boards for posting duplicates. This can result in this and future jobs being blocked from job boards.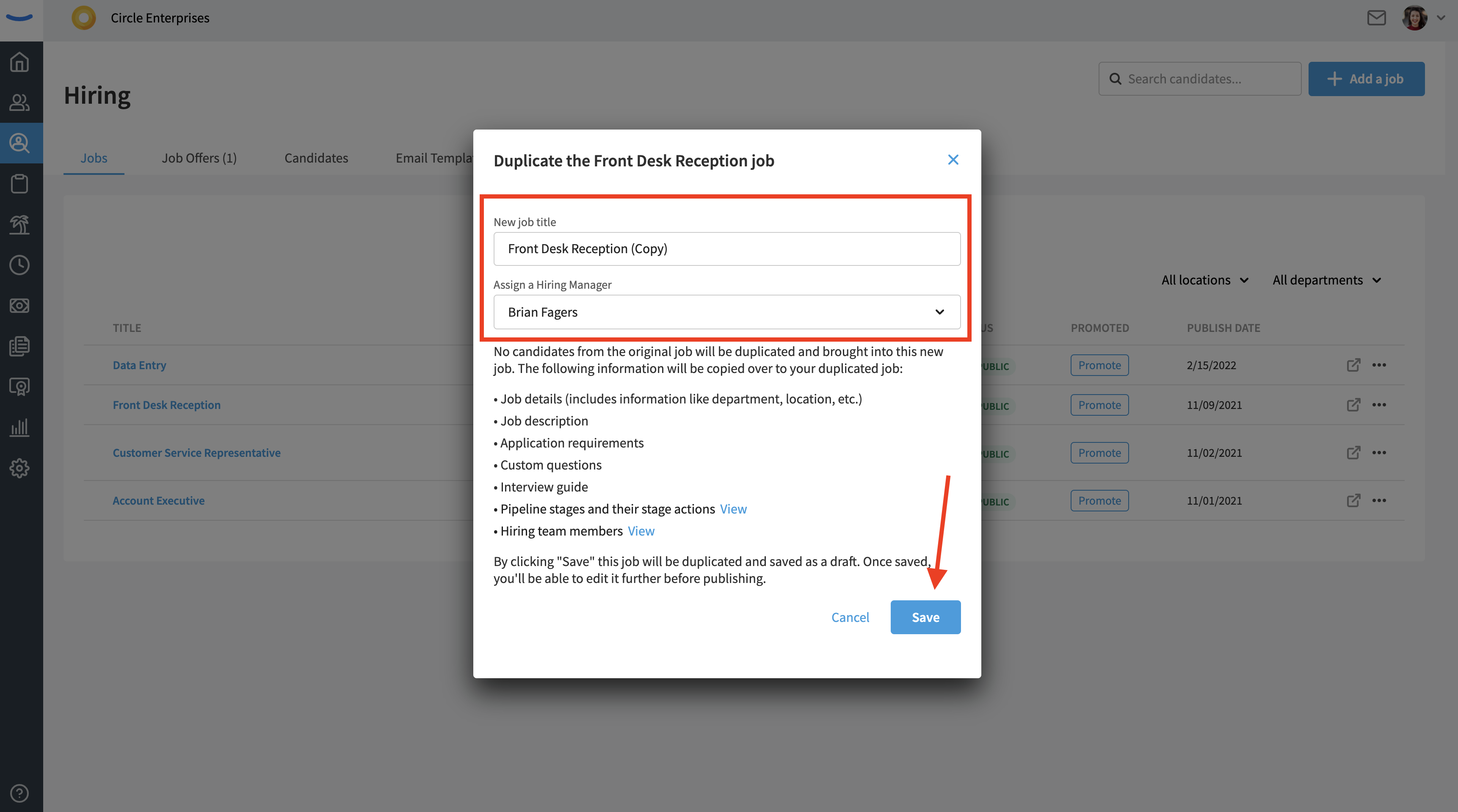 Once the job has been renamed, you can click "Save" at the bottom of the card.
Initially, this job will be saved as a draft. Complete step three (archiving the old job) before publishing the newly created draft job.
3. Archive the old job posting (*Unless the job has a current, paid promotion running) . When a job posting is archived, it is removed from the job boards. Immediately archiving the old job posting will ensure that you don't have duplicates on the boards because that action will remove outdated posting.
The "Archive job" option is also found by clicking on the three-dot menu on the far right of the screen.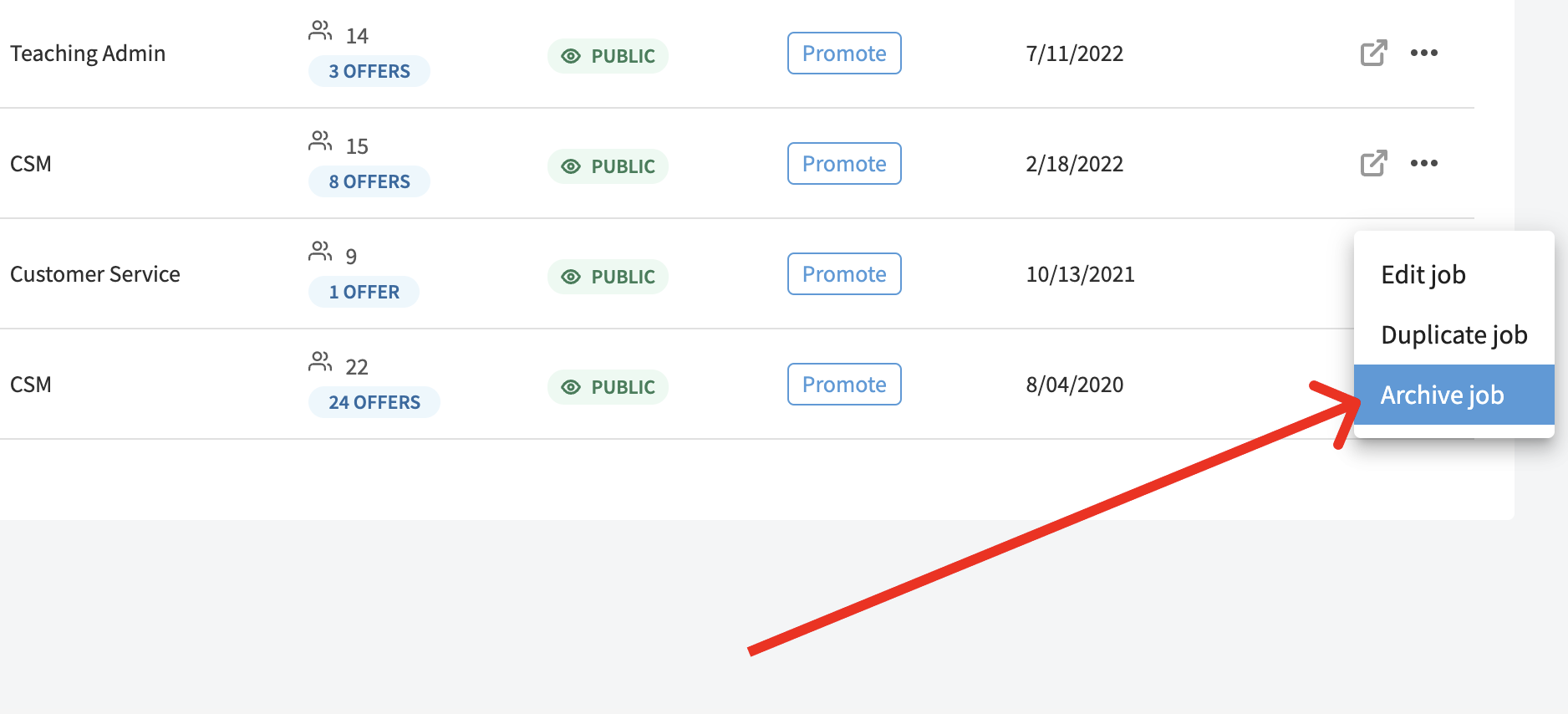 4. After archiving the old job, you can publish the new one. To do this, go to the "Drafts" tab. The newly duplicated job should be at the top of the list.
Click on the job title and go through the steps to get the job published. If you did not have success finding candidates the first time, you may wish to modify the job description or the information you're collecting in the application.
When you're ready to re-post the job, click the "Post Job" button on the last step of the flow.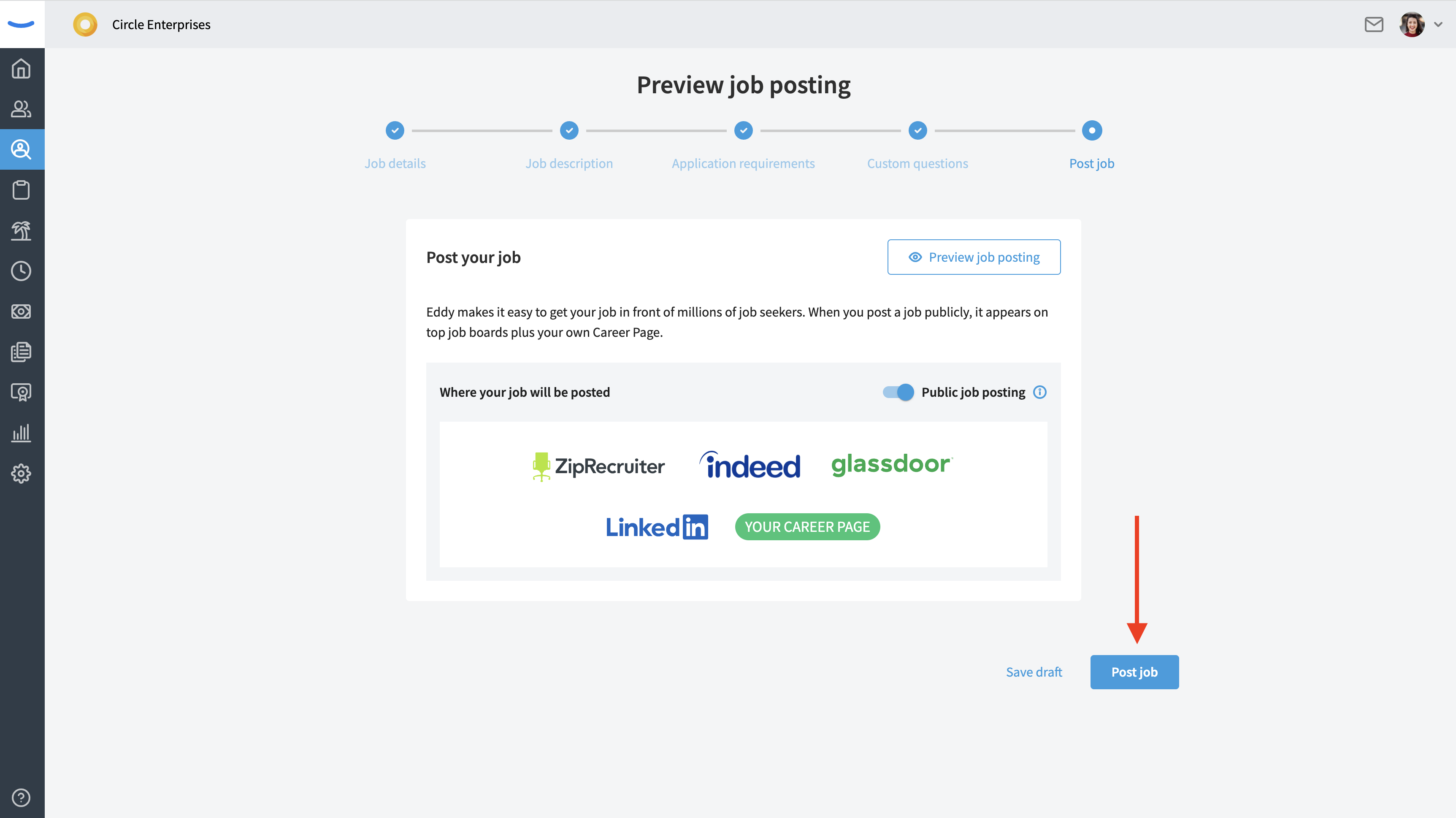 5. Do NOT duplicate and re-post your jobs within 30 days. Doing this will get you flagged by job boards who will potentially block you from posting future jobs to their boards. Let at least 30 days pass before considering duplicating and re-posting a job.