This article will explain how to set an employee up so they can clock in to various roles and receive different pay for each role.
Which Employees Are Eligible For Multiple Pay Rate?
For an employee to be eligible for Multiple Pay Rates, two things must be true:
1. The employee must belong to a time tracking policy within Eddy and have the ability to clock in and out.
2. The employee must be paid hourly. Salaried employees are not eligible for Multiple Pay Rates.
If these two requirements are met, an employee's compensation can be adjusted in order to accommodate up to five different roles and pay rates.
Compensation Card
Owner users or HR Admins who have permission to view and edit pay rates will be able to assign an employee multiple roles and pay rates from their Compensation card located on the "Job" tab of an employee's profile.
For eligible employees, the Compensation card will have a Gears icon displayed on the top right hand corner of the card.

Note: You may need to click on the Eye icon to reveal the compensation before the Gears icon is displayed.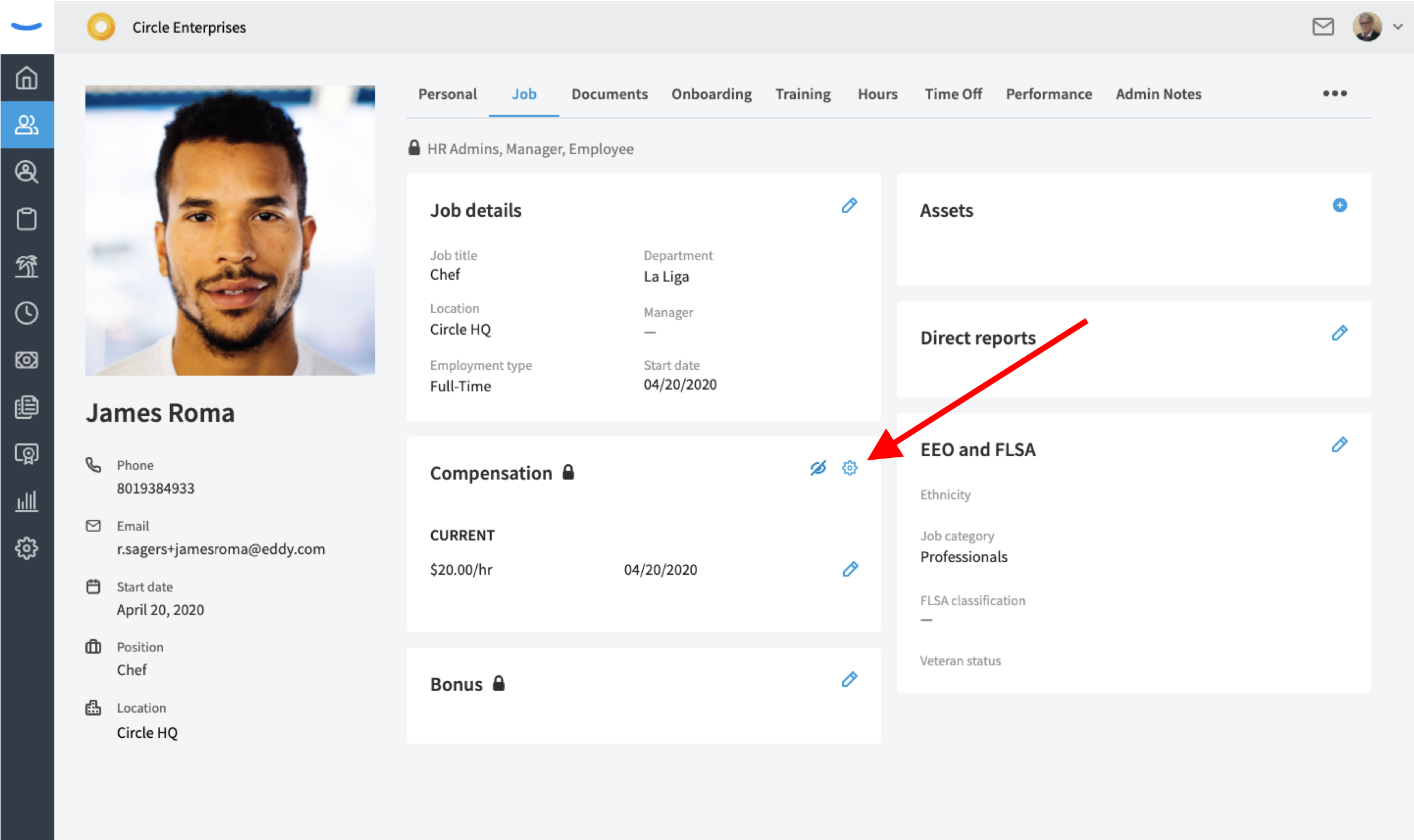 To assign an employee new roles (and variable pay based on their role) click on the Gears icon.
Assigning New Roles and Pay Rates
After clicking the Gears icon and choosing to enable multiple pay rates, you'll see a screen where you can assign the employee roles and pay rates.
Each employee will need to first be assigned a Primary pay rate and roll. From there, you can add any additional roles to the employee.
For each role that is assigned, you'll also need to designate a pay rate that corresponds with that role.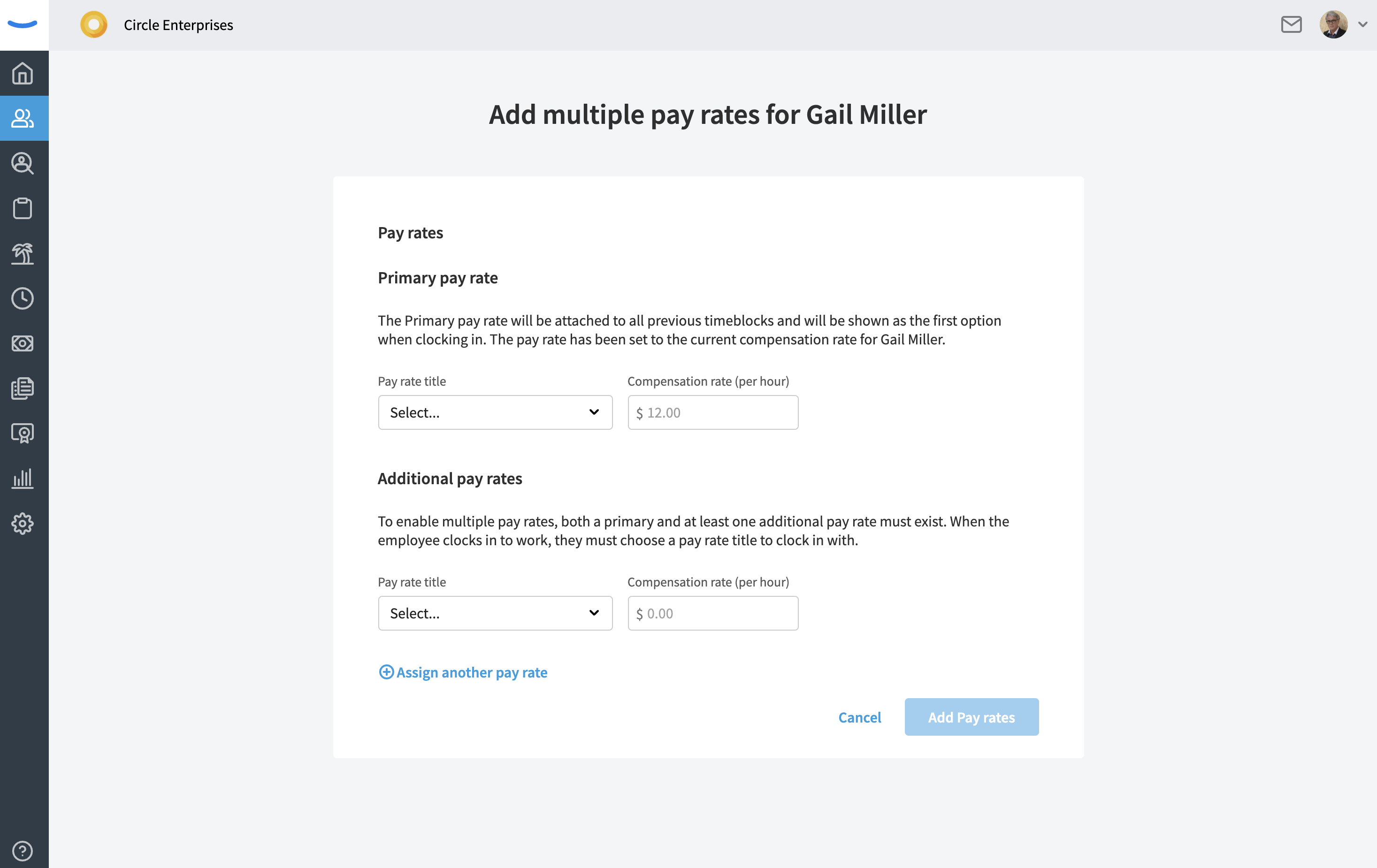 Once you've added the different titles and pay rates, you can click the blue "Add Pay Rates" button at the bottom of the screen to save your work.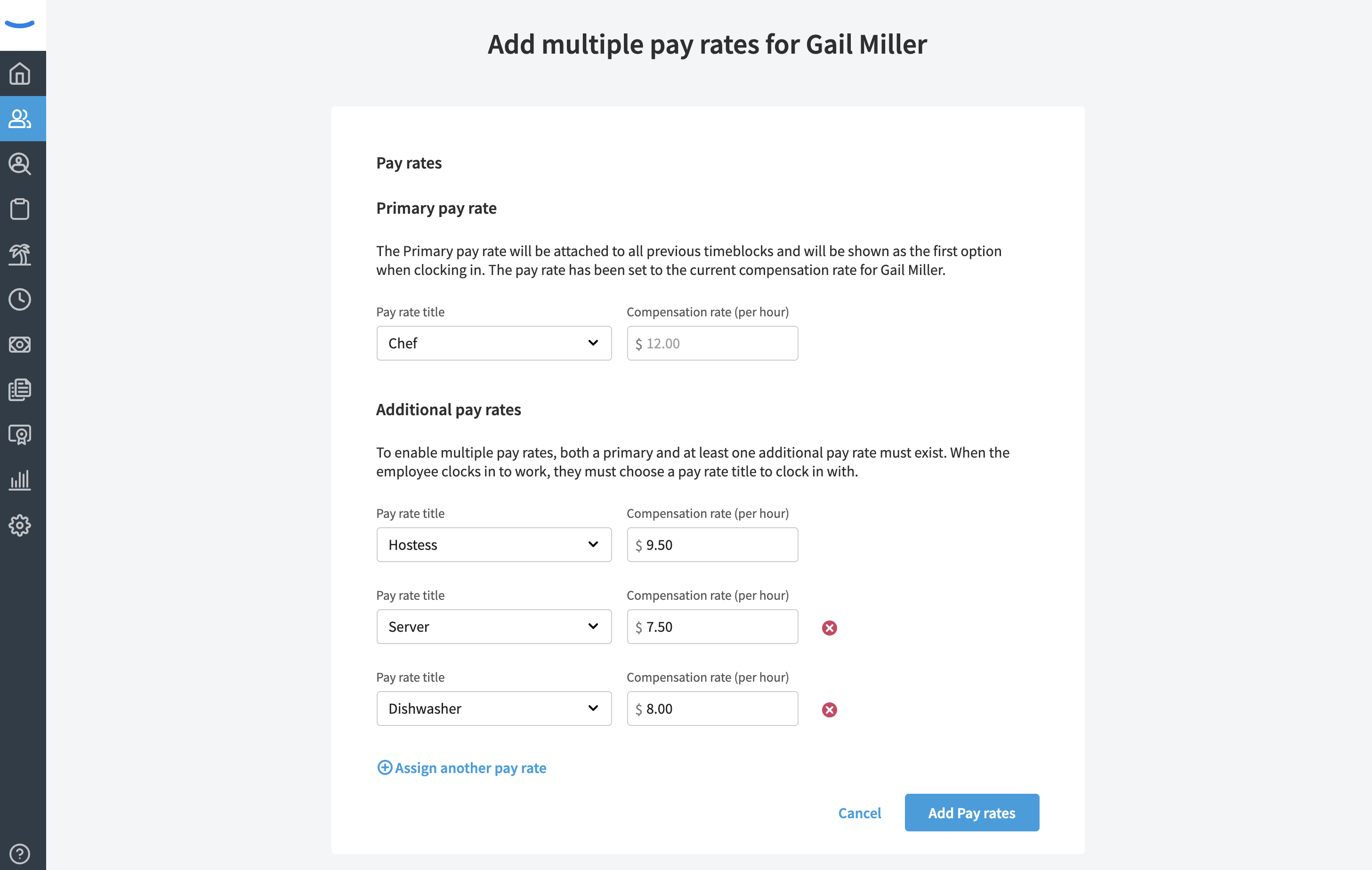 Now when you view the employee's compensation card, you'll see the various roles and rates with which they'll be able to clock in.