There are four unique roles within Eddy that determine the permissions of an employee. Each role has the ability to perform different functions.
The Four Roles in Eddy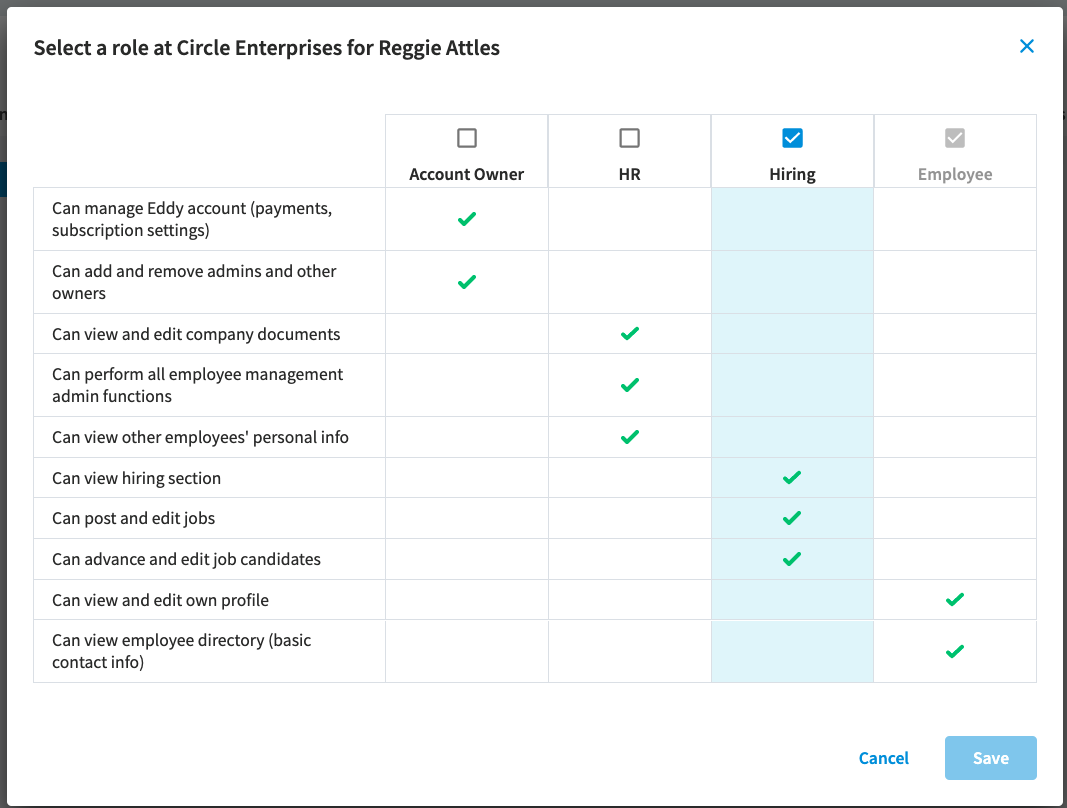 Note: You can have a combination of the HR Admin and the Hiring Admin. You can select this option by clicking both check boxes above HR Admin and Hiring Admin at the top of the screen.